Wild Child - A Jim Morrison Celebration
with Like Zeppelin
January 31, 2020
8:00 pm
( Doors:

6:00 pm

)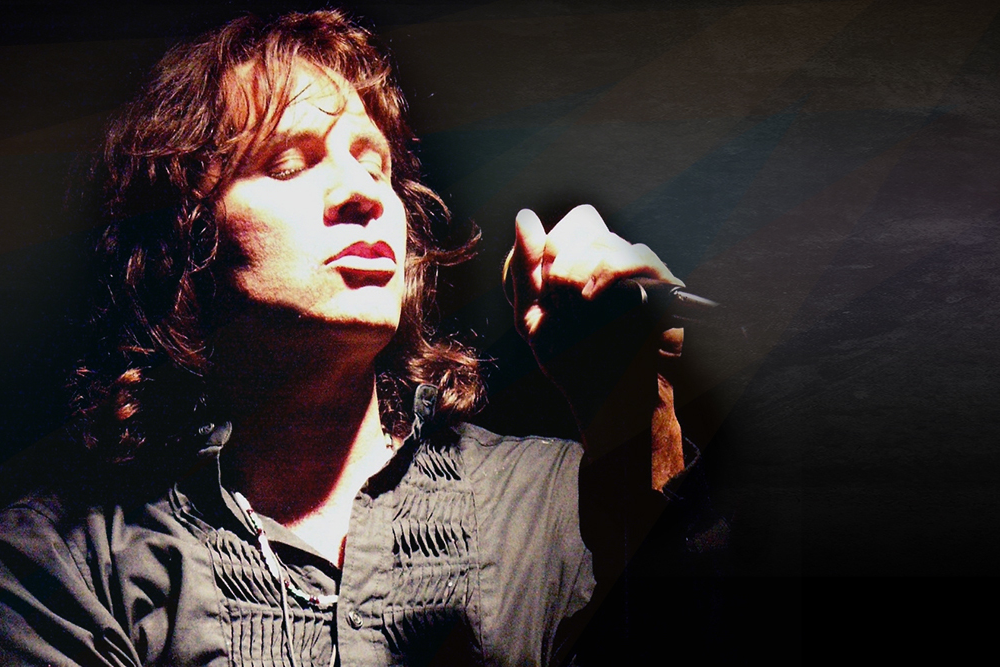 Additional Info
This is a General Admission ticket and does not guarantee seating. For table reservations please call 310.372.0035 or email ana@saintrocke.com.
Artists
Wild Child - A Jim Morrison Celebration
Classic Rock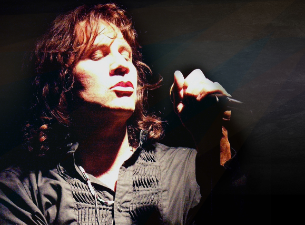 Born and raised in the San Francisco Bay area, Dave Brock left Northern California in the 1980s to attend school at Long Beach State University.

While in college, Dave landed the lead role in The Jim Morrison Rock Opera as the poetically tragic lead singer of The Doors. The late singer's sister, Anna Morrison Graham, and her husband Allan produced the production. Before the production's debut, Brock was featured in many major publications including: Rolling Stone Magazine, The Los Angeles Times Calendar and Bam Magazine. There was quite a buzz in the industry about this production and Dave proved to be quite a good vocalist and performer when the production was ready for the public.

After the conclusion of Rock Opera, Dave formed his own live musical stage show performing the music of The Doors called "Wild Child." The live concert show landed at the world famous Whisky a-go-go on the sunset strip on July 3rd, 1986. It was a triple sellout on its very first night. Reviews poured in calling this new show a "must see".

The LA Times said, "Wild Child is a winner! What's amazing is that vocalist Dave Brock sings like Morrison, enough to imperil the snowflake analogy about no two sets of vocal chords to be able to produce the exact same vocal tone." The Daily Bulletin said "Brock, who bears more than a passing resemblance, evokes the Morrison persona without being forced." Jim Ladd, the famous Los Angeles KLOS FM radio DJ and Rock and roll critic described Wild Child to his listeners. "These Guys are excellent, not a cartoon version of The Doors but a very loving and respectful, accurate and well done tribute to The Doors."

Since Wild Child debuted, the act has been touring and playing at sold out national act venues and festivals around the world. Wild Child became the mold that "tribute bands" aspired to become, as they flooded the market in the 1990's with good and bad impersonations of famous artists.

In 1992, Brock was also noticed by film Director and Producer Robert Zemeckis and played the part of Jim Morrison in the comedy film "Death Becomes Her."

In 2010 Ray Manzarek and Robby Krieger of The Doors, invited Dave to tour with them as their vocalist on their concert engagements. This was perhaps the best compliment Dave has ever received from anyone for his work. He presently tours with them.

In recent years, Dave has picked up the game of golf and has become a low handicapper. Dave's interest in the game has also led him into avenues of Charity and Pro-Am Golf events. Dave participated in The Bill Clinton Humana Challenge Pro-Am PGA Tour in 2013 at PGA West, The Patrick Warburton Celebrity Golf Tournament for St Jude Kids and The Scott Medlock - Robby Krieger St. Jude Invitational.

Dave currently resides with his family in Southern California, tours with Ray Manzarek and Robby Krieger of The Doors and with Wild Child.
Like Zeppelin
Classic Rock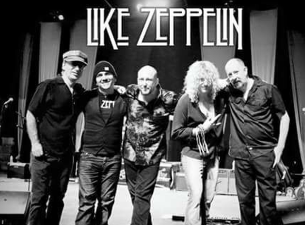 With crowd pleasing, ear crushing rock and roll power Like Zeppelin has been performing for the last few years on the west coast of California. Knocking out the classic songs of Led Zeppelin, Cory Kyle Lead vocalist not only fits the bill with his flamethrower of a voice and golden hair but has found his calling center stage in clubs, parties and venues of every kind.
With rhythm in his soul that comes out of his sticks drummer Dante Silva pounds out the inimitable heartbeat Led Zeppelinmusic is known for world wide. All the while booking the band and wearing the business man's hat in this line up.
Bassist Kevin Hicks may be quiet but his sound helps to glue together the very foundation of this killing band, which never fails to get everyone on their feet time and time again.
And lastly Christian Nesmith who has performed in Led Zepagain, Air Supply, Pundhound, The Monkees Touring Band, as well as many various recording sessions and commercials never disappoints while invoking the captivating magic of Jimmy Page on guitar.
Known for their casual and approachable attitudes, this band will fit the bill at House Concerts, Nightclubs, County Fairs and more one you see these guys you too will LIKE ZEPPELIN.