Tim Reynolds & Tr3
with Triple Bueno, Marcus Eaton
November 15, 2019
8:00 pm
( Doors:

6:00 pm

)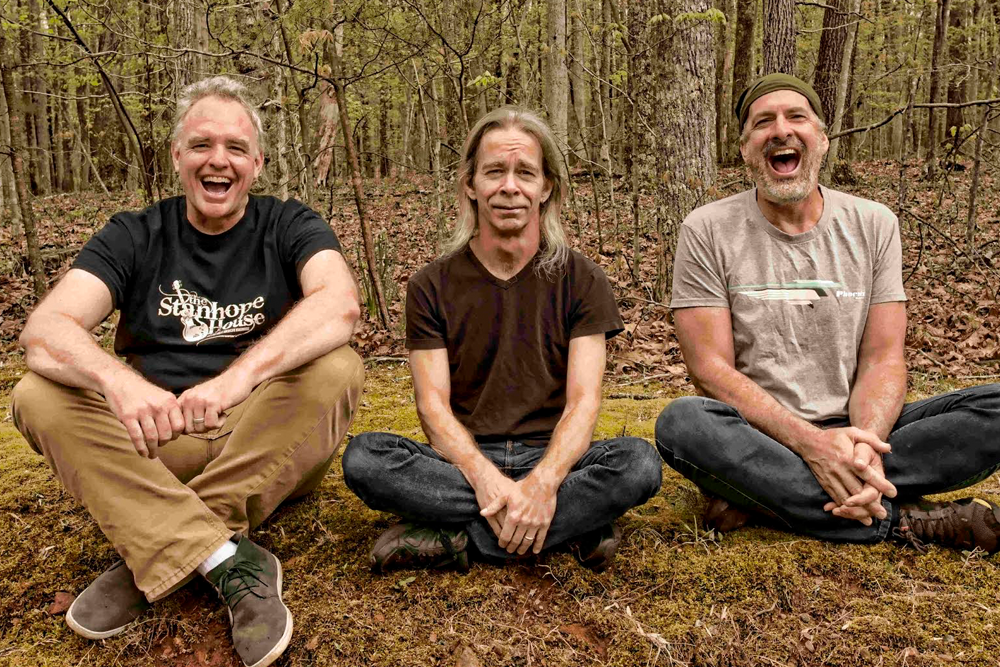 Additional Info
This is a General Admission ticket and does not guarantee seating. For table reservations please call 310.372.0035 or email ana@saintrocke.com.
Artists
Tim Reynolds & Tr3
Funk-Rock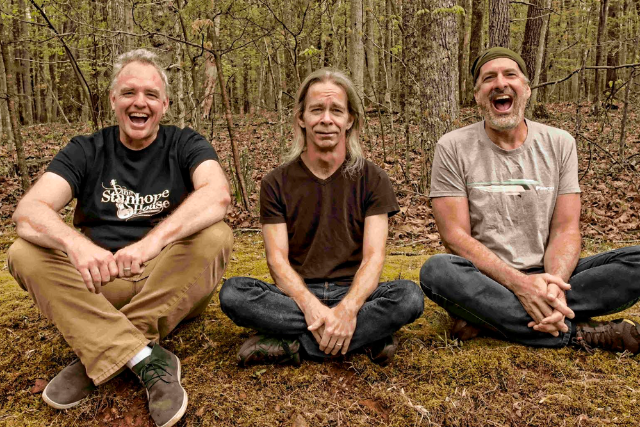 Tim Reynolds has been playing music all of his life. Starting as a bass player in a gospel band in his hometown of St. Louis to his break through band in the 80's, TR3 and forward to recording with & touring with DMB and the Dave Matthews/Tim Reynolds Acoustic Duo. Tim's progression has continued through his last 8 years on the road as a solo acoustic guitar wizard playing for packed houses who have come to realize this is not just Dave's side man, this is one of the most talented and thoughtful players on the circuit today!!

Now things have come full circle and TR3 is back again in 2008 to rock and funk your house down. The songs will be a mix of updated Tim classics to wild covers of everything from James Brown, Bob Marley, Led Zeppelin & Prince to Tim's newer catalogue of material.

Tim has spent the last 8 years living in New Mexico but after a sudden move to the Outer Banks of North Carolina in 2007 Tim ran across two players that would eventually form this new version of TR3. Mick Vaughn will be on bass. Mick moved to the Outer Banks in 1995 after many years playing in Chicago with Scott Bennett opening for such bands as Jimmy Cliff and Dave Mason. He also recorded with Liz Phair & Dovetail Joint. Mick had been playing locally in OBX for several years until he ran into Tim this past summer. Drummer Dan Martier grew up in Pittsburgh, PA and spent most of the 80's in various bands playing the club scene 6 nights a week. After teaming up with his wife and powerful soul singer Laura they formed Express in Florida and toured with The B-Side, Wallomatics & various others until being drawn to the Outer Banks in 1989 where he has remained an active player on the local scene. After a chance meeting of the three talented players, a few rehearsals and several stealth appearances around the North Carolina shore Tim realized it was time to get back to the basics…rockin out the way only Tim can.
Triple Bueno
Singer-Songwriter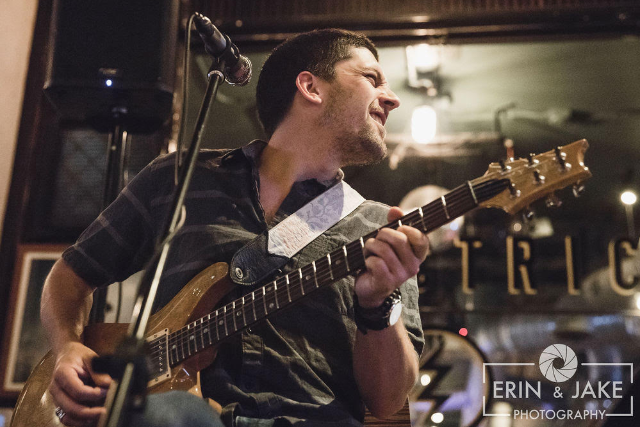 Triple Bueno | founded in 2017 by Zeal Levin, is good for your groove, good for your soul, and good for the world. Triple Bueno is a collective of passionate and talented musicians hard at work on their debut triple album. They are currently performing, giving back to their community and the world to help improve the lives of others.
Marcus Eaton
Progressive Rock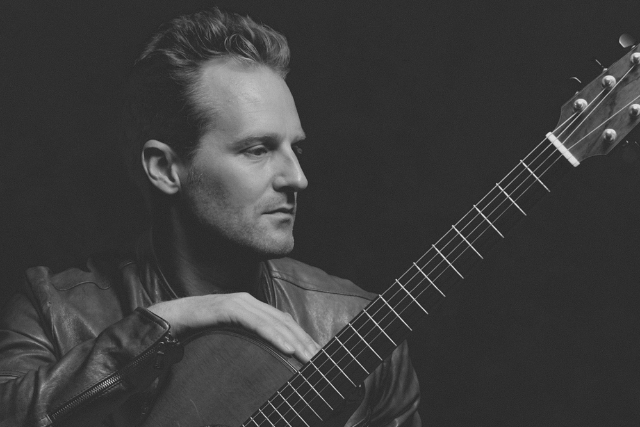 Hailed by two-time Rock & Roll Hall of Fame inductee David Crosby as "one of the best young singer-songwriters in America - maybe even the world", Marcus Eaton is putting the finishing touches to an E.P. recording -his fourth solo record- due for release this Summer.
Following the success of his 2016 solo LP Versions of The Truth, Marcus has emerged as one of the leading lights of the new generation of American singer-songwriters. Through passionate and intelligent lyrics in songs reminiscent of Ed Sheeran and John Mayer, Marcus' music draws the listener into an intimate experience. Coupled with a virtuoso, original guitar technique, songs of love and metaphysics all wrapped in an original singing voice are performed by an artist described by Crosby "as like God - on a good day."
Marcus' has an extensive touring history and has opened for Bob Dylan and Dave Matthews, Derek Trucks, Dr John, Stone Temple Pilots and Rodrigo Y Gabriela. A very busy 2017 -which included gigs in LA with Seal and Flea- took Marcus across Europe where collaborations with a number of classically-trained musicians and a growing musical relationship with Jeffrey Young (Jackson Browne, Steely Dan) invigorated and influenced his creativity.
Comprising half a dozen compositions all recorded in the United States between 2017 and the early part of this year, Marcus is at the moment completing the E.P.'s mastering and finalizing its running order and is in an upbeat mood: "This is my best recording yet, especially my guitar work. It is more creative and fulfilling than it's ever been and I feel very excited about what I'm doing and where the music has taken me."