November 7, 2019
8:00 pm
( Doors:

6:00 pm

)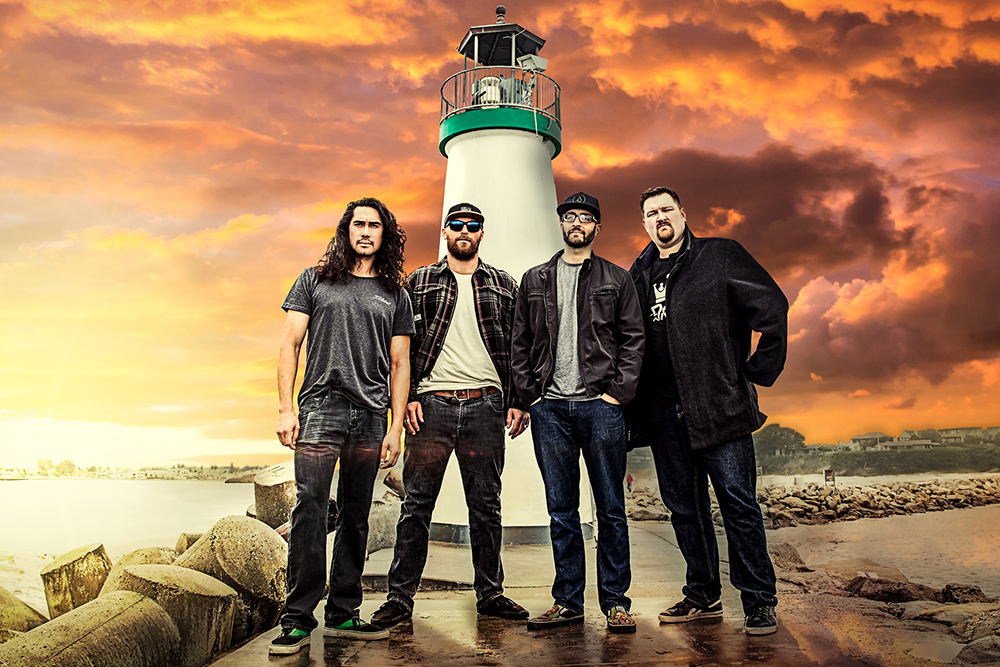 Additional Info
This is a General Admission ticket and does not guarantee seating. For table reservations please call 310.372.0035 or email ana@saintrocke.com.
Artists
The Expendables
Pop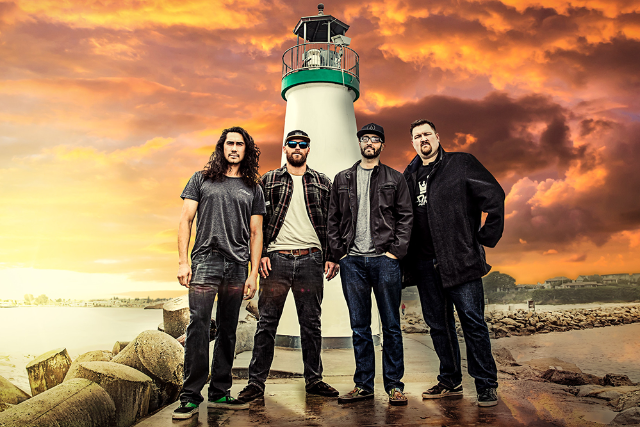 For eighteen years The Expendables have been bringing their perspective to the world of reggae rock. Instead of following the traditional cookie-cutter blend of reggae, punk, ska and hip-hop commonly replicated in the genre, The Expendables have perfected their own unique approach of face-melting solos, mind-bending jams and danceable grooves, blurring the lines of where one genre ends and another begins.

Hailing from shores of Santa Cruz, California, three quarters of this four piece met in the halls of Soquel High. After high school Adam Patterson (Drums/Vocals), Raul Bianchi (Lead Guitar/Keys) and Geoff Weers (Guitar/Vocals) would part ways from their high school bass player and in 1999 the band would enlist hometown native Ryan DeMars (Bass), bringing new influence to the band's stage presence and their songwriting process.

Once the new line up was solidified, the band worked tirelessly playing shows regionally as well as recording and self-releasing three albums, No Time To Worry (2000), Open Container (2001) and Gettin' Filthy (2004). This determined work ethic would capture the attention of Slightly Stoopid front men and Stoopid Records label owners Miles Doughty and Kyle McDonald. Doughty and McDonald would take a strong interest in the band, first taking them on tour supporting Slightly Stoopid's shows, then signing The Expendables to Stoopid Records, releasing the label's first non Slightly Stoopid release, 2007s self-titled The Expendables. In 2010 the partnership would also produce Prove It, staking the bands claim as one of the genre's heavy hitters.

Three years after Prove It the band would start tracking at JingleTown Recording, a bay area studio owned by the members Green Day. The beautiful studio would be used for two recording sessions, one in 2013 and one in 2014 setting the stage for the bands new release.

On January 13, 2015 The Expendables dropped Sand In the Sky to a hungry fan base excited for the bands new album. Fans immediately responded, loving the new tracks and gravitating toward the hypnotic Starry Night, dance-friendly jam Music Move Me as well as Nothing I Wouldn't Do bringing a slight blend of the bands older sound back into the mix.

The band has taken no down time jumping straight out on 2015's Winter Blackout Tour currently traveling across the country jamming to large crowds everywhere. With a date slated on this Summer's Wakarusa festival and plenty of touring plans in the work this is going to be another great year for The Expendables.

The B Foundation
Reggae
Southern California's hottest rising surf roots/rock band, THE B FOUNDATION draws influence from reggae rhythms, teen angst, and the salty waves of the Pacific Ocean. With three albums under their belt and a growing nationwide fanbase, The B Foundation has become a touring machine. The band spent Fall 2008 on the road opening for indie giant SLIGHTLY STOOPID playing 1,000 to 2,500 capacity rooms from coast to coast, coming off a nationwide co headlining summer Surf Roots Tour with Ballyhoo!. The band also toured extensively in Japan earlier this year playing 12 sold out shows! The stage is where The B Foundation truly shines and their live show is what sets them apart. Bands line up to tour with the B because of the infectious energy and passion of lead singer Patrick Stevenson, bass player Jason Moorehead, lead guitarist Joe Fkany Jr. and drummer Ian McGrath. Previous touring partners include THE EXPENDABLES, BARRINGTON LEVY, SLIGHTLY STOOPID, EEK-A-MOUSE, FISHBONE, DIRTY HEADS, IRATION, VOODOO GLOW SKULLS. and more. The B calls their musical style "kick-ass" and that's exactly what the band is doing!
The B Foundation's CDs have gotten a great reception as well, moving over 20,000 units of their full length releases 'The Deep End' and 'Trouble Standing' in addition to international licensing and distribution deals in Japan (Surfrock International/Pony Canyon). The B hasn't relied on label support to move records but rather their D.I.Y. mentality, a direct connection with their fans, and word of mouth that always accompanies good music! An album of rare unreleased tracks 'Bee Sides' is the buzz of the internet, and a brand new full length album is slated for Spring 2009.
The B gets radio play across the country on both major alternative rock stations and college radio. Here in Los Angeles the 1 station World Famous KROQ 106.7 is playing "Rincon" and "Spliffed" nearly every week on Kat Corbett's Locals Only show, and Indie 103.1 plays "Spliffed" on Native Wayne's Reggae Smoke-In. KROQ also featured "Spliffed" on their Locals Only CD with 10,000 copies given out on the Warped Tour and other events. The B has also done countless on-air interviews and live performances including KROQ, Sync Live, KJEE Santa Barbara,
ThePier.org
,
Flashrock.com
, Marijuana Radio & more
The music is being featured in all types of multi-media including Bud Light using "Rincon" in their commercial for the Vans Triple Crown of Surfing, "Dirty Girls" on Margarita Wrestling/Amp'd Mobile cell phones, "Say It in Sin" on Body Glove's GPS Japan DVD, compilations such as Sense Boardwear's 'Poetry in Motion,' One Big Family (Japan), Forever Free: A Tribute to Sublime, Resin Music's Surf Roots 2 Benefit for the USA Surf Team, and the "Be Alright" music video in the Surf Roots DVD.
With their motto "Say No to Emo" and amazing live shows, the B has become known as the go-to band for good time party vibes! SWAT has tapped the B to play their El Nino Winter Trip on Dec.21st in Lake Tahoe for over 1,000 high schoolers along with Rebelution & the Dirty Heads. The B also played SWAT's college Spring Break in San Felipe, Mexico last March, as well as events such as the KROQ Microbrew Fest at Santa Anita Race Track, the KROQ stage of the N.H.R.A. World Finals at Pomona Raceway, Float the Boat on the Queen Mary with Pepper and Bank of the West Beach Games/US Open of Surfing. The B is very thankful for the dedicated hardcore fans of the B Foundation street team!!!