Meiko
with Chloé Caroline
November 24, 2019
7:00 pm
( Doors:

6:00 pm

)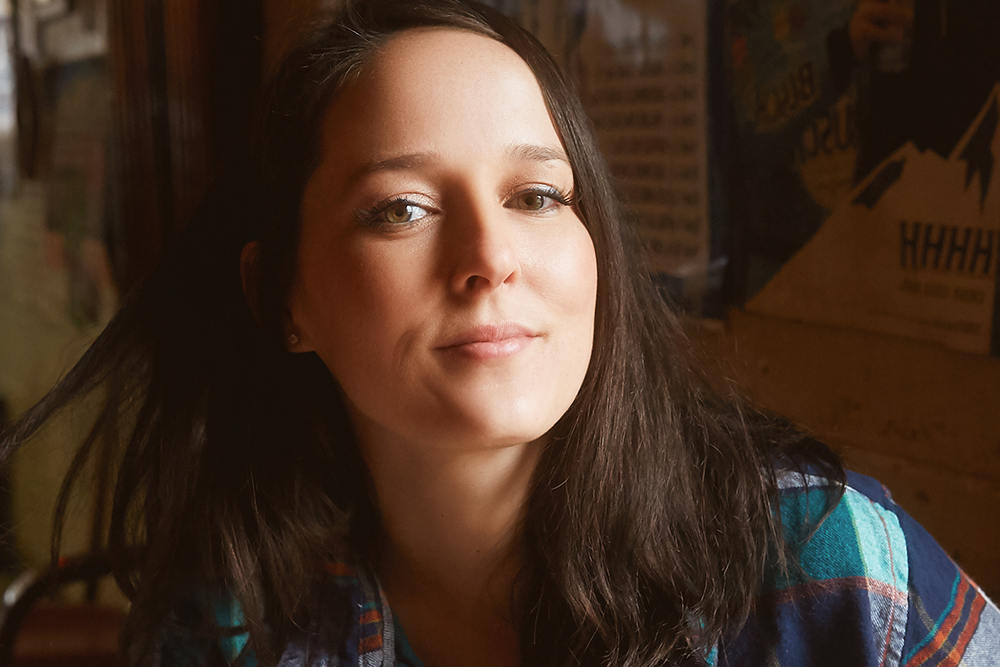 Additional Info
This is a General Admission ticket and does not guarantee seating. For table reservations please call 310.372.0035 or email ana@saintrocke.com.
Artists
Meiko
Pop
More than a dozen years into her unique career — a career with highlights including multiple records of singer/songwriter indie-pop; a chart-topping hit in Japan; a fan base stretching from Los Angeles to Tokyo; and countless solo concerts featuring little more than her acoustic guitar and breathily expressive voice — Meiko gets back to the basics with In Your Dreams.
It's her fifth album of original material, written and recorded before she left her recent home of Nashville, TN, and relocated to Germany with her little family. With its light instrumentation and melodic hooks, In Your Dreams also nods to Meiko's self-titled debut, whose minimalist songs helped kickstart her career in 2007. Back then, she was a cash-strapped cocktail waitress in Los Angeles, struggling to fund her album's recording sessions with the tips she earned working at the Hotel Cafe. The songs that found their way onto that debut record were sparsely arranged out of necessity; Meiko simply couldn't afford to dish out the money for a full band.
"I was paying people in whiskey, asking them to come to the studio and lay down some tracks in exchange for a few Jack-and-Cokes," she remembers. "It was really simple, but there's something beautiful about having all the time in the world and no money. With In Your Dreams, I wanted to simplify my sound and go back to the bare-boned mindset I had when I made that first record."
The result is a new album that doubles down on Meiko's strengths, decorating her hook-heavy songwriting with acoustic guitar, ukulele, keyboards, programmed percussion, and light electronics. Gluing the mix together is her voice — husky in its lower register, airily sweet as it climbs up the scale — and her storytelling, which traces Meiko's journey into motherhood and beyond. Along the way, she also examines her obsession with consumer culture ("Gimme Gimme"), struggles to unglue herself from technology ("My Brain is a Computer"), misses a distant lover ("Roses"), leaves her homeland in search of a new surroundings ("Getaway"), and makes peace with the baggage left by her mother ("Name That Tune").
Self-funded and independently released, In Your Dreams was written entirely by Meiko, who recorded the songs in Nashville alongside producer (and former drummer for The Lone Bellow) Justin Glasco. The two performed all the instruments themselves, working outside the usual demands of a record company. For Meiko, who'd partnered with labels like MySpace Records and Concord Music Group during the first decade of her career, it felt freeing to create music on her own schedule. She took her time, writing new material over a period of two years — years that also found her adapting to life as a Nashville resident and new mother. She was careful not to rush the creative process.
"In the past, I was pressured by record label executives who wanted the album to be done at a certain time, or to sound a certain way," Meiko says. "Since I knew I was doing this album independently, I had some breathing room and wanted to enjoy that freedom, that space."
Meiko's story is still unfolding. Raised by her dad in Roberta, GA, she wrote her first song at age 5, began singing in church, and kickstarted her music career after moving to Los Angeles. When MySpace Records reissued her indie debut in 2008, she found herself with a genuine hit on her hands, watching as her quirky pop gem "Boys With Girlfriends" climbed into the Top 15 at Triple A radio. 2012's The Bright Side spawned another hit — "Stuck On You," which topped three different charts in Japan — while 2014's Dear You found her drawing more and more heavily on longtime influences like Portishead, adding a larger dose of electronics to her music.
Following the independent release of 2016's Moving Day and 2018's collection of cover songs, Playing Favorites (Chesky Records), Meiko brings herself full-circle with In Your Dreams, an album that nods to her past while also pushing forward toward bigger, bright horizons. She's grown significantly since 2007, becoming not only an internationally-recognized songwriter, but also a wife and a mother. Even so, In Your Dreams packs its unique punch by connecting her present to her past, mixing the fresh with the familiar. It's Meiko at her best: intimate, introspective and heavily melodic, with acoustic guitars underscored by lightly humming electronics.
"It's sort of like a farewell to Nashville and America and my old self," she says, "but also a gentle reminder that even though life has changed, I can't forget about my dreams of making music".
Here's to remembering to follow your dreams, wherever life may take you.
Chloé Caroline
Pop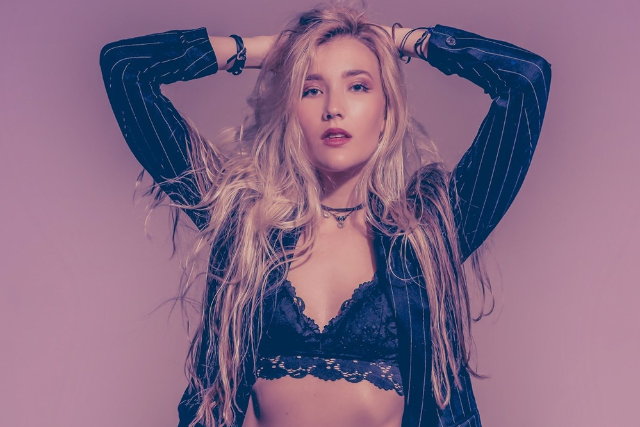 Born and raised off of Pacific Coast Highway on the shores of Manhattan Beach, California,
Chloé Caroline was immersed in sound from birth. Her father, a musician and film maker, filled their house with the eclectic sounds of Fleetwood Mac and The Stones, mashed up with Frank Sinatra, Rickie Lee Jones and Dolly Parton.
A gypsy in spirit and a student of human behavior Chloé has been writing songs in journals for as long as she can remember. "My lyrics are intimately personal to me but also based on universal experiences that people can relate to", says Chloé.
Chloe's unique, melancholic vocal style and reflective lyrics helped her define a "New SoCal Sound" combining old school influences with fresh, organic, Indie-pop twist which has caught the attention of industry heavy hitters including this review from President of Entertainment at Caesars Entertainment, Jason Gastwirth, at The Emerge+Music festival in Las Vegas. "Chloé has a beautiful voice, strong stage presence, and tremendous upside." said Jason, "Her audience engagement introducing her songs also came across as really sincere."
Her personal, daily connection with over 200k fans has built a devoted, global "Chloé Caroline Crew" of followers. Since 2015 Chloé has written and performed several songs for film including key placements such as "Ready To Come Home" and Oscar winner Steve Herek's "The Great Gilly Hopkins". Most recently, she acted in the 2018 feature film "Love of Course" and wrote/performed the film's soundtrack. She has released 1 EP and 4 singles independently and all have been selected as iTunes "Hot Tracks". Her 2016 single "Indian Summer" was produced by Grammy winner Ben Harper and guitarist Jason Mozersky garnering her feature stories and heavy rotation on BBC and Radio Disney, Nickelodeon, and Radio One Australia, proving that her sound has a global following.
Her latest singles from her upcoming new album, "Gypsy Daughter", include the title track "Gypsy Daughter", "Old Souls", and newly released "Messy"--all available everywhere for stream and download. She is currently continuing the next part of her journey by recording with a variety of heavy hitters from the UK and Southeast Asia at Karma Sound Studios in Thailand. Chloé will tour throughout 2019 with residencies in Las Vegas, Los Angeles, and festival dates throughout North America.