Tim Bluhm Band
with Hunter & The Dirty Jacks, Latch Key Kid
September 12, 2019
8:00 pm
( Doors:

7:00 pm

)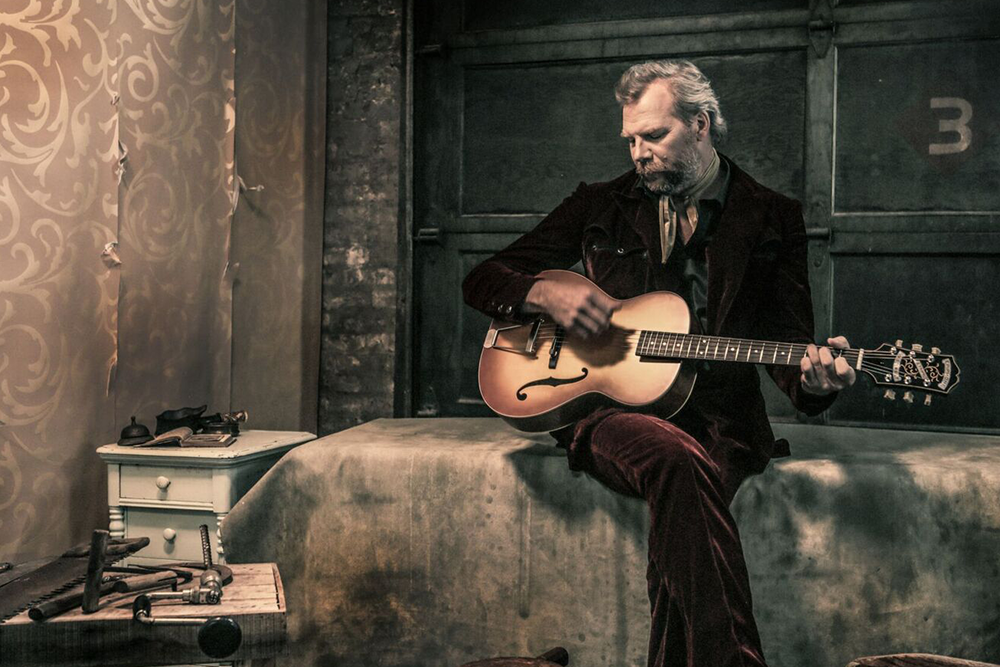 Additional Info
This is a General Admission ticket and does not guarantee seating. For table reservations please call 310.372.0035 or email ana@saintrocke.com.
Artists
Tim Bluhm Band
Rock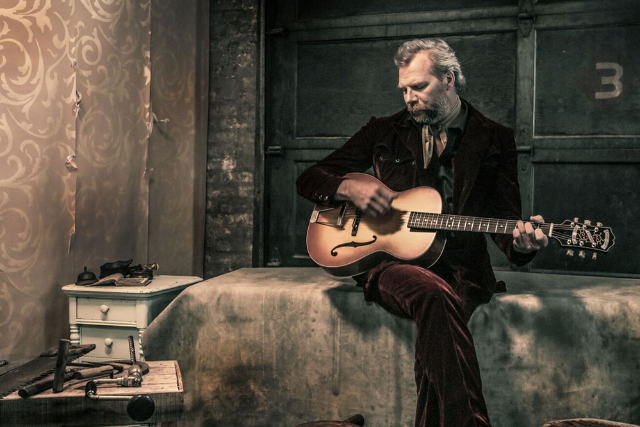 In one brief, excruciating instant, Tim Bluhm's life changed forever. The acclaimed songwriter and avid outdoorsman was speed flying (a more intense version of paragliding) down a California mountainside when he lost control and crashed, slamming feet-first into a pile of felled trees at roughly 35 miles-per-hour. The force of the impact snapped his ankle in half and nearly tore his foot from his leg. By the time his body finally came to rest, his pelvis was completely shattered. While Bluhm was lucky to be alive, he faced a daunting road to recovery, one that required him to be bedridden for the better part of a year as he underwent more than a dozen surgeries. It was the kind of traumatic injury that could easily end a career, but for Tim Bluhm, it was more like a second chance.
"It changed my outlook on life and it changed my whole self-image," says Bluhm, a California native best known as a frontman for the legendary The Mother Hips. "It was a humbling thing to be physically incapacitated like that, and it was a reminder of just how fragile we all are. I'm more grateful than ever to be alive right now."
Bluhm began his musical journey while studying at Chico State, where he co-founded the now-iconic Mother Hips, a group the San Francisco Chronicle has hailed as "one of the Bay Area's most beloved live outfits." Performing at frat parties quickly gave way to club shows, regional touring, and national buzz, and before they'd graduated from school, Bluhm and his bandmates were signed to Rick Rubin's American Recordings on the strength of their debut album, 'Back To The Grotto.' Over the ensuing two-and-a-half decades, Bluhm would release eight more studio albums with the band as they cemented their status as architects of a new breed of California soul and earned a reputation as festival and critical favorites, sharing bills with everyone from Johnny Cash and Wilco to Lucinda Williams and The Black Crowes along the way. Rolling Stone called them "divinely inspired," while Pitchfork praised their "rootsy mix of 70s rock and power pop," and The New Yorker lauded their ability to "sing it sweet and play it dirty."
Ever-curious and wildly prolific, Bluhm simultaneously released a slew of his own solo and collaborative projects on the side. He toured for years as music director with Nicki Bluhm & The Gramblers, teamed up with The Grateful Dead's Mickey Hart and Bill Kreutzmann among others, and opened up Mission Bells Studio with fellow California favorite Jackie Greene and engineer Dave Simon-Baker. There, Bluhm produced albums for everyone from the Hips and Greene to Hot Buttered Rum and Little Wings in addition to hosting Phil Lesh, Josh Ritter, Rogue Wave, Los Lobos, Jonathan Richman, and more. As if that wasn't enough to keep him busy, in 2007, Bluhm and the Hips launched the Hipnic, an intimate and immaculately-curated music festival that's still held annually amongst the towering redwoods of Big Sur.
It's no coincidence that Bluhm chose a spot like Big Sur for the festival. He's always drawn strength and inspiration from nature (rock climbing, surfing, and backcountry skiing have long numbered among his favorite activities), but the accident left him a prisoner in his own body for extended periods of time, physically unable to perform even the simplest tasks. Rather than mourn the loss of his old life, though, Bluhm learned to develop a new appreciation for the rich world inside his own mind.
"For the first three or four months, I couldn't move," he remembers. "I couldn't walk, I couldn't read a book, I couldn't even roll over in bed because of my injuries. But as I got used to my new condition, my brain got back to its normal self and I realized I was able to start putting songs together again. In a way, I look at it as almost a nudge from some higher power telling me to look inwards and pay more attention to my musical gifts."
Bluhm signed with Blue Rose Music's Joe Poletto from the hospital, and upon his release, headed into the studio to cut a new record of his own at the Cash Cabin in Nashville with Dave Schools of Widespread Panic in the producer's chair and a group of seasoned veterans in the band including Gene Chrisman, Dave Roe, Jack Pearson and Doug Jernigan as well as friends Jason Crosby and Jesse Aycock. Their effort, SORTA SURVIVIN', will be released in early 2019.
Hunter & The Dirty Jacks
Rock & Roll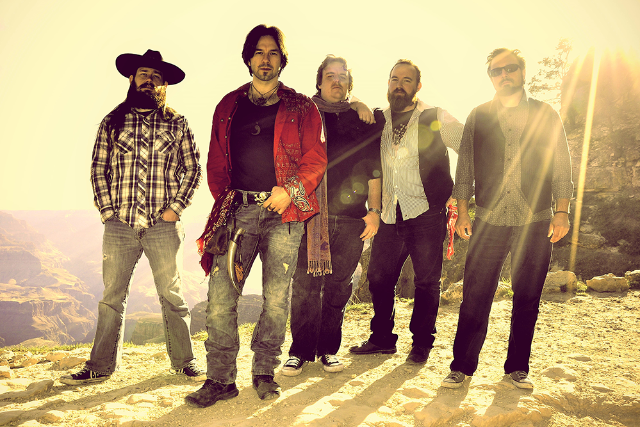 Hunter & The Dirty Jacks are California Crafted Rock & Roll featuring frontman Hunter Ackerman, guitar players Carmelo Bonaventura and Jon Siembieda, bassist Aaron Barnes, and drummer Brian Lara. The album "Chase The Moonlight" features seven new songs that span rock & roll, blues, country, folk, and psychedelic Americana.
Latch Key Kid
Folk Rock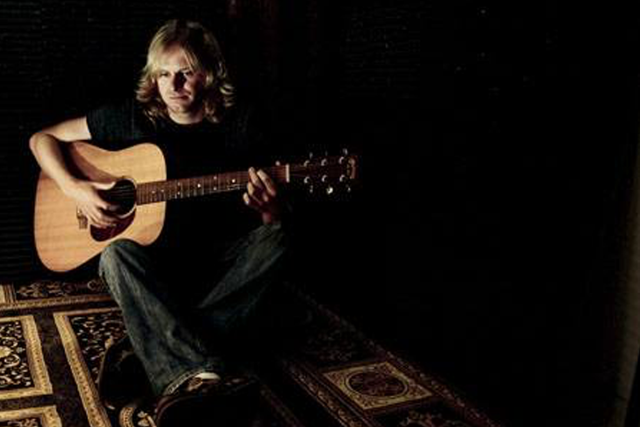 Playing the guitar, bass, piano, drums, mandolin and harmonica on his recordings, Gavin Heaney (aka Latch Key Kid) creates his own signature sound. He composes layers of melodic harmonies that provide landscapes of emotion. His intimate lyrics are warm, inviting and relatable by all ages. His songwriting is comparable to modern day influences like Elliott Smith and Jack Johnson as well as classic songwriters such as Bob Dylan, John Lennon and Paul Simon.

"Music is the most invoking way to express myself," says Heaney," There's just too much going on between the lines. Shades of emotion and meaning are best expressed through melodies." - Easy Reader, Los Angeles

One of Gavin Heaney's major accomplishments has been his ability to unlock the doors of Hollywood and license his music in Film, Television and Advertising. Most notably, the single "Good Times" was licensed for the trailer, opening credit sequence and soundtrack of the DreamWorks film, I Love You Man (2009), the trailer of the Warner Bros. film The Invention of Lying (2009) and Coca-ColaÕs Super Bowl XLII (2008) Jinx commercial, which reached an audience of 97 million. Latch Key Kid songs have also appeared in Pioneer (US), Rogers Wireless (Canada) and Gottschalks Department Stores (US) commercials and on a myriad of TV shows such as The Hills (MTV), Ghost Whisperer, The Amazing Race (CBS), Men In Trees (ABC), Degrassi The Next Generation (CTV), Packed To The Rafters (Seven Network) and Road Trip Nation (PBS).

Latch Key Kid's success in the licensing world led to a distribution deal with Warner Music Australia to exclusively release the newest album "All Becomes One" in Australia and New Zealand.

He has toured performed with contemporary artists such as Sublime, Jack Johnson, Toots and The Maytalls and The Wailers.