Chaz Logan
with Lyraflip, Rio Dio, Numerous, JUSKNO, Brett Slamen
August 11, 2019
7:00 pm
( Doors:

6:00 pm

)
Additional Info
Official Link -> www.frillwit.com/realrap

This is a General Admission ticket and does not guarantee seating. For table reservations please call 310.372.0035 or email ana@saintrocke.com.
Artists
Chaz Logan
Hip-Hop/Rap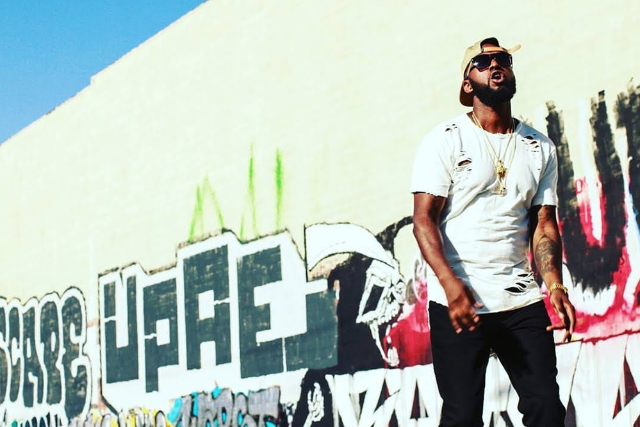 From the South Say streets to the Hollywood avenues, Chaz Logan has built a name for himself as being an amazing artist. Whether it's his lyrical metaphors that wow you or his catchy hooks that get stuck in your head, he has molded himself into an all around impressive artist.
Having a diverse sound is one of the many reasons why people attract to his music. He can hit you with deep, real life lyrics, or take you on a journey, and back into a party during one of his live shows. Chaz has rocked many stages throughout his musical journey and is no stranger to large animated crowds.
He has always put on a great show for his supporters, and thrives off of the live atmosphere. Primarily focused on building his name independently now, Chaz has a bunch of new music from his upcoming mixtape that he is excited to serenade the crowd with. Chaz has done many songs with many upcoming LA rappers and loves to spread his vibe anywhere it is appreciated. Soon he will be spreading the vibes of his new untitled upcoming project.
Lyraflip
Hip-Hop/Rap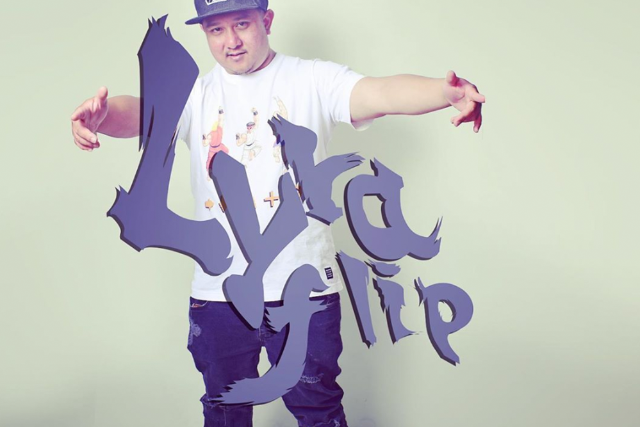 Lyraflip is a groundbreaking Filipino-American modern hip hop artist representing the South Bay. Lyraflip has captured audiences all over The US, and has gained over 500,000 plus views on you tube and counting. He is part of the prestigious LA hip hop collective which is known as Project Blowed, and is part of LA super group Swimteam. Top notch lyricism and lots of energy over bass booming trap beats is what can be expected from his music, but his versatility is what stand out the most.
Rio Dio
Hip-Hop/Rap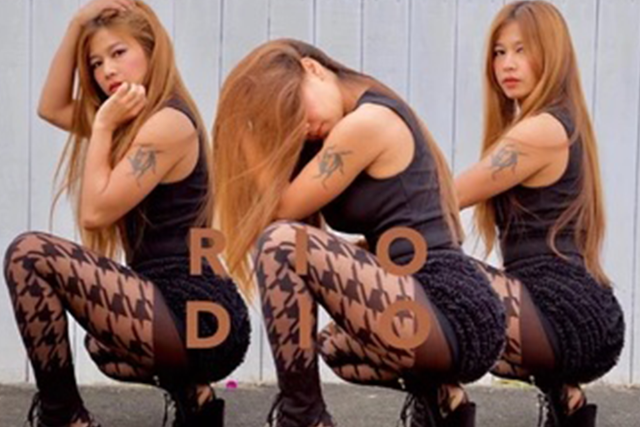 RIO MF DIO also known as RIO DIO is a Rapper/ Singer/ Song Writer and Performer. Her rap style is lyrical with a gangster twist loaded with punch lines and catchy melodies. Some say she is blunt yet clever and not afraid to speak her mind. Her singing is sensual, seductive and chill. Even though her main is Rap, she says that she enjoys making r&b songs as well.
RIO DIO started writing music at the age of 12. She grew up in Gardena, CA and put together her first album with her rap group in 2008 Master Control. The album was recorded but never published. It consisted of 20 tracks with a very underground feel. The group went their separate ways with creatives but are still friends today.
​
Her influences are Notorious BIG, Tupac, Snoop Dog, Mack10, Ice Cube, Lauren Hill, Missy Elliott, Timbaland, Tribe Called Quest, Wu tang, The RZA and a few others. ​
In 2015 she started a fitness clothing brand called "Frillwit". The name derived from her music. Sick wit it, Ill wit it, hence Frillwit it. Frillwit's core purpose was to be real with yourself and push through no matter what you do. RIO DIO wanted to cross the brand over with music so she started a Frillwit Mic Edition. In July 2018, she decided to go full time with her music and be the one representing that side of the brand.
In March 2019, she released, The RIO DIO Ventilation Mixtape on Soundcloud. The mixtape consist of 10 songs with a couple of r&b interludes in between. She used many of her favorite beats like Drake's Non Stop, DJ Mustards's Pure Water and more. She also wrote a short verse for Double Up to tribute Nipsey Hussle.
Numerous
Hip-Hop/Rap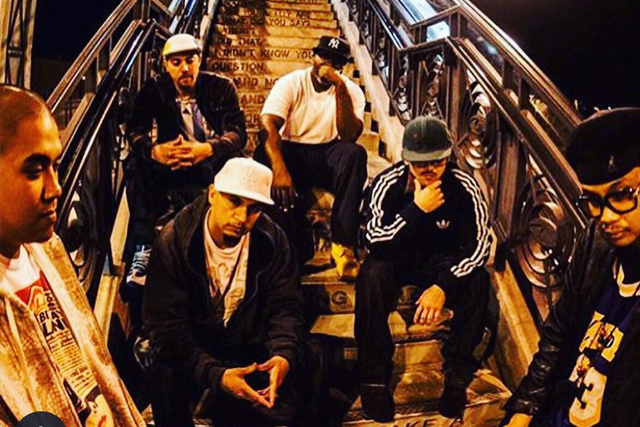 Numerous, the veteran rap quartet from Los Angeles, CA is no stranger to the studio and stage. Founded in the "golden era" of Hip Hop in the late 90s, the group was essentially a four man rap group that evolved into a full live band.
As a band, each member was capable of serving two or more functions. The Numerous CAT (components acting together) as they were known then, put on an energetic live show for audiences up and down the west coast. The group opened up for hard hitting acts ranging from Medusa the Gangsta Goddess to the Crown City Rockersto the Black Eye Peas.
JUSKNO
Hip-Hop/Rap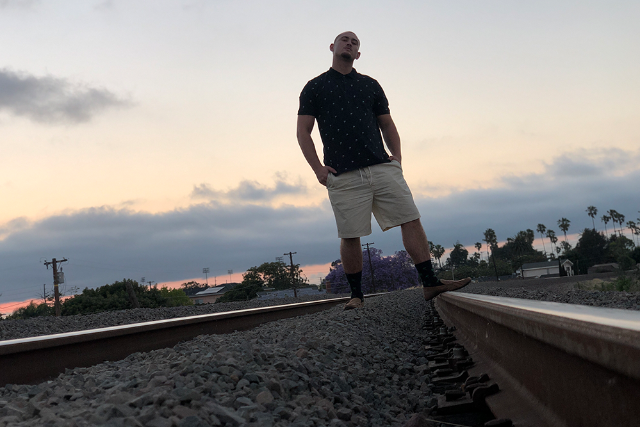 JUSKNO was founded by Justin Bradish and Knoalan Thompson from The South Bay - childhood friends as well sports teammates who also shared a passion for music. Due to detrimental injuries and other responsibilities that had cut their professional careers short, the sports background turned into pursuing music from genuinely enjoying the craft and co-op therapy from their predecessors.
Inspired by many genres, this group has been mostly into Hip-Hop & RNB. Due to family business, sometimes one person from the duo is representing JUSKNO, therefore it is a mindset of not being a know-it-all, however, just knowing to keep a positive mindset and learning something new everyday.
Brett Slamen
Hip-Hop/Rap
Brett Slamen a.k.a B-Sla prefers to be called by his real name, Brett Slamen as he's giving you the "real him" everytime. Brett is homegrown from South Bay, known for his freestyle abilities. Growing up, he's been perfecting his craft since the age of 13. A lyricist at heart, he gives you a universal sound that originated from the underground.
Motivating words with a rhyme scheme that is power packed with creativity in every line, his music is something that your soul will gravitate to.
He is looked at as one of the most inspiring people to be around for his charisma, enthusiasm, and love for all. He creates music to give life, as he says "I want to give hope where there isn't suppose to be hope".