Chloé Caroline
with Kira Lingman, The Happys
July 25, 2019
7:30 pm
( Doors:

6:00 pm

)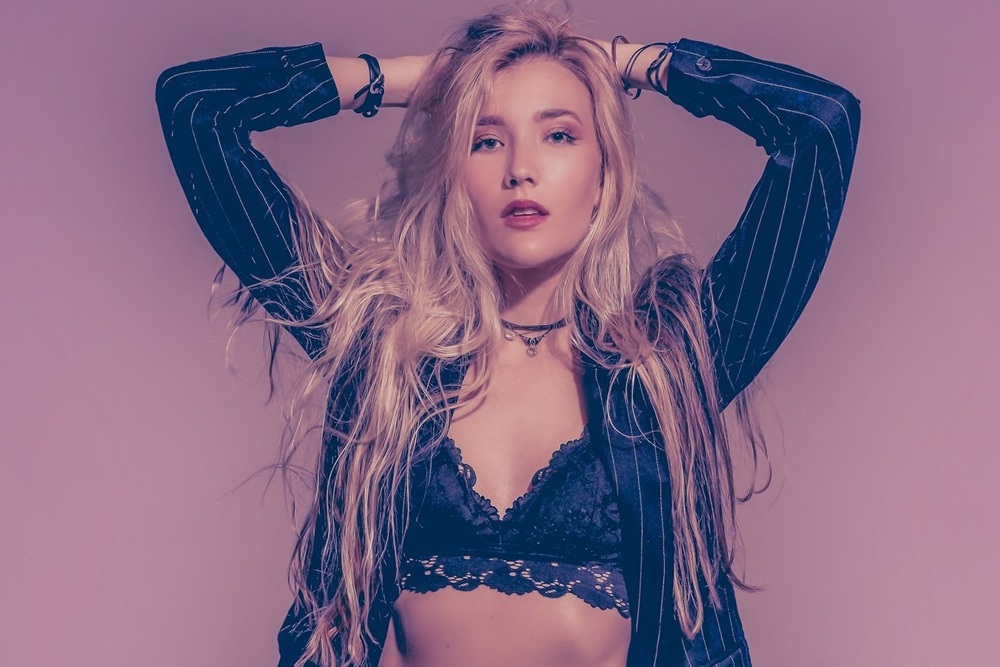 Additional Info
This is a General Admission ticket and does not guarantee seating. For table reservations please call 310.372.0035 or email jess@saintrocke.com.
Artists
Chloé Caroline
Pop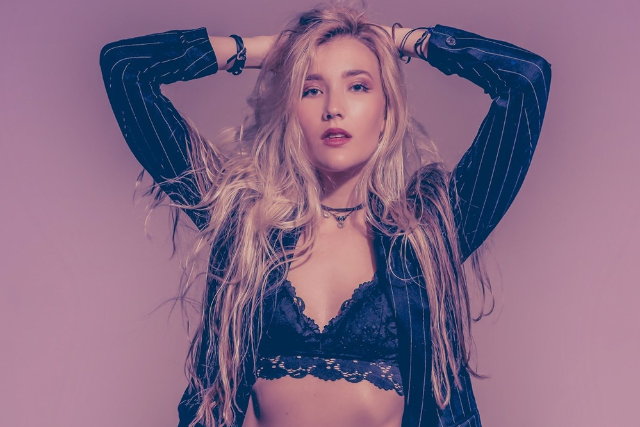 Born and raised off of Pacific Coast Highway on the shores of Manhattan Beach, California,
Chloé Caroline was immersed in sound from birth. Her father, a musician and film maker, filled their house with the eclectic sounds of Fleetwood Mac and The Stones, mashed up with Frank Sinatra, Rickie Lee Jones and Dolly Parton.
A gypsy in spirit and a student of human behavior Chloé has been writing songs in journals for as long as she can remember. "My lyrics are intimately personal to me but also based on universal experiences that people can relate to", says Chloé.
Chloe's unique, melancholic vocal style and reflective lyrics helped her define a "New SoCal Sound" combining old school influences with fresh, organic, Indie-pop twist which has caught the attention of industry heavy hitters including this review from President of Entertainment at Caesars Entertainment, Jason Gastwirth, at The Emerge+Music festival in Las Vegas. "Chloé has a beautiful voice, strong stage presence, and tremendous upside." said Jason, "Her audience engagement introducing her songs also came across as really sincere."
Her personal, daily connection with over 200k fans has built a devoted, global "Chloé Caroline Crew" of followers. Since 2015 Chloé has written and performed several songs for film including key placements such as "Ready To Come Home" and Oscar winner Steve Herek's "The Great Gilly Hopkins". Most recently, she acted in the 2018 feature film "Love of Course" and wrote/performed the film's soundtrack. She has released 1 EP and 4 singles independently and all have been selected as iTunes "Hot Tracks". Her 2016 single "Indian Summer" was produced by Grammy winner Ben Harper and guitarist Jason Mozersky garnering her feature stories and heavy rotation on BBC and Radio Disney, Nickelodeon, and Radio One Australia, proving that her sound has a global following.
Her latest singles from her upcoming new album, "Gypsy Daughter", include the title track "Gypsy Daughter", "Old Souls", and newly released "Messy"--all available everywhere for stream and download. She is currently continuing the next part of her journey by recording with a variety of heavy hitters from the UK and Southeast Asia at Karma Sound Studios in Thailand. Chloé will tour throughout 2019 with residencies in Las Vegas, Los Angeles, and festival dates throughout North America.
Kira Lingman
Rock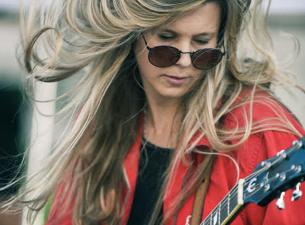 Perhaps Kira is best summed up by music journalist and creator of Dirty Hippy Radio, Jeff Vincent, when he wrote: "While she does many different things — improvising southern country-fried, chicken-picking guitar solos, tapping percussion with her feet, blowing nasty harp with swampy comprehension, adding soft beauty to the facade before tearing it down and throwing it in your face with piercing vocals — the advent of Lingman does one general thing to a band: it brings a ton of soul."
Witnessing Kira, Hugh (bass), and Zach (drums) play live is an experience not easily forgotten. Arresting, chaotic, beautiful, intense, sweet, and of course, soulful.
The Happys
Rock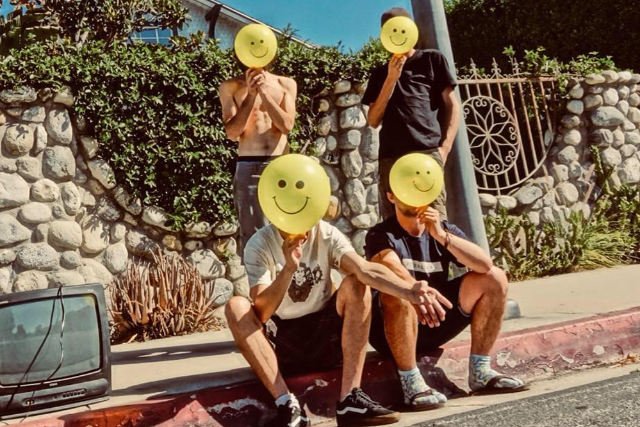 The Happys were formed in the Bay Area. Songwriter Nick Petty grew up writing music his whole life. Starting his career after overcoming addiction, depression and incarceration, powerful even strange songs started to form. Influenced heavily by Hip Hop and Grunge.

He and Kyle Stampfli grew up together. Kyle also wrote music consistently on bass and guitar and added a big movement to the earlier years of The Happys. Kyle is an accomplished actor with thousands of fans.

Cody Dawson was a new addition to the band in of 2014, holding fast on the drums to usher in a new era of Happys.

The Happys are a bay area band composed of four twenty-something-year olds-playing dysfunctional Surf Pop-Punk/Grunge. Recently got off tour with The Mad Caddies.

The Happys new lineup began in January of 2018 when Petty and longtime bassist Brett Brazil returned from a Pacific NW acoustic tour and reconnected with longtime friend and now guitarist, Alex Sanchez. Sanchez had previously played in Hot Start and had just touched down from an extended backpacking trip in Australia. Drummer Ryan Donahue approached the band by weird coincidence at a local bar and joined the band shortly after a few rehearsals. The band began booking shows and accruing a fast number of fans and several thousands of views on their Spotify and Youtube channels.

The Happys have shared the stage with The Mad Caddies, Agent Orange, Del the Funky Homosapien among others. They are managed by Rick Bonde of Tahoe Artists Agency who has broken acts such as Blink 182, Sublime, Reel Big Fish, Monophonics and Brothers Comatose.