August 29, 2019
8:00 pm
( Doors:

6:00 pm

)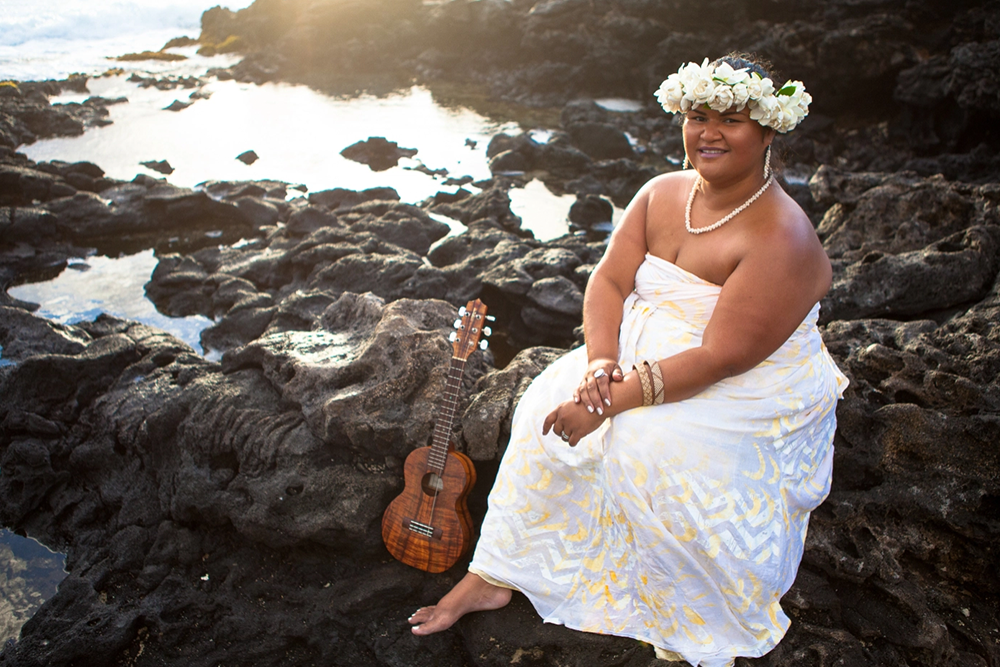 Additional Info
*Absolutuely no service dogs or animals are allowed in the venue August 29th due to the artists extreme alergies.*

This is a General Admission ticket and does not guarantee seating. For table reservations please call 310.372.0035 or email ana@saintrocke.com.
Artists
Paula Fuga
Ragga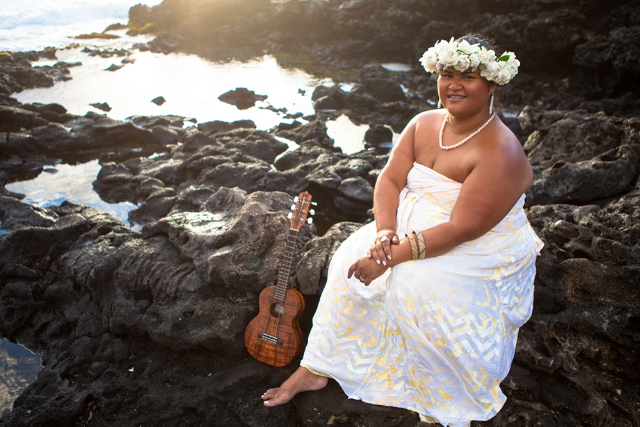 Praised for her originality in song composition and ability to stir the deepest emotions with spellbinding and soulful vocals, Paula Fuga has established herself as one of Hawai'i's most respected live performers.
At an early age, she faced the vulnerabilities of living homeless on the beach, seeing the destruction of drugs and violence. Despite having overcome such adversity quite successfully, she is living her career with much gratitude and humility. Fuga relentlessly strives to inspire youth across the world, sharing her story of perseverance and hope. She makes countless efforts to participate in various community projects focusing on protecting the environment and spreading the fundamental values of her native Hawaiian culture. Fuga is an artist on a mission and music is her vehicle.
Starting off as a poet, she bloomed into a songwriter when she began playing the ukulele in High School, studying under master instructor Roy Sakuma. Upon the release of her debut Album Lilikoi, Fuga was awarded the Na Hoku Hanohano Award for Most Promising Artist.
Since the release of her latest recording, the EP "Misery's End," which featured guest appearances by Ziggy Marley and Jack Johnson, she has headlined the Alma Surf Festival in Sao Paolo, Brazil, performed with Jack at Madison Square Garden and the Sydney Opera House Forecourt. She was featured on the song "Love Will Find a Way" with Nahko Bear and Trevor Hall for the album of her life long collaborator and guitarist, the musical genius Mike Love. She was honored to be a part of the 52nd Annual Merrie Monarch Hula Festival, performing alongside the Hawaiian cultural icon, Kaumakaiwa Kanakaole for the winning group, Hula Halau O Kamuela. She is among distinguished artists honored to perform for the President, having been invited for the 3rd time to the White House in Washington, DC.
Currently, Fuga continues to widen her fan base as she embraces different genres of music with her signature entrancing vocals. She hopes her new album, entitled "Rain on Sunday", will be out before the end of 2016. She plans to keep traveling the world as she lives out her dream and shares her gift with a message of love.
"Music is my first love. Love is my first language." – Paula Fuga
Matt Jennings
Afro-Cuban Jazz
Matt Jennings is a guitarist-songwriter from Minneapolis. His music is an INTERNATIONAL FUSION of rhythms and styles. You can hear elements in his playing as varied as flamenco, bossa nova, reggae, surf, jazz, and metal. Studying in Mexico, and living for a time in China, greatly influenced his worldview and approach to music. He has self-released three albums and one EP and toured the continent extensively, sharing the stage with acts such as Rodrigo y Gabriela, Jarabe de Palo, Dengue Fever, Donavon Frankenreiter, and Bombino.