The Spazmatics
with Ayline Artin
September 21, 2019
8:00 pm
( Doors:

6:00 pm

)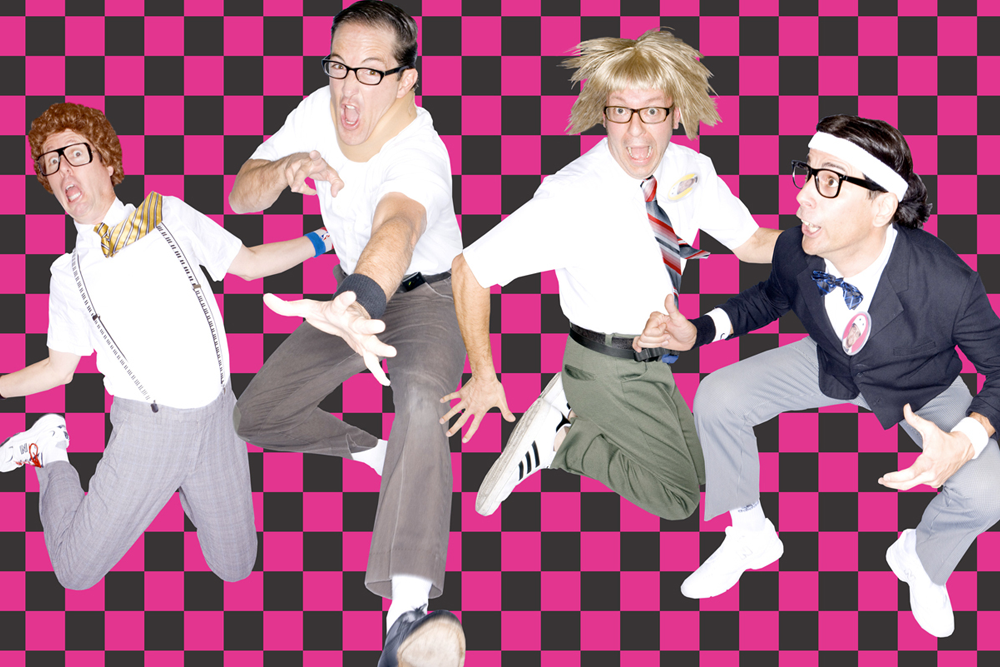 Additional Info
This is a General Admission ticket and does not guarantee seating. For table reservations please call 310.372.0035 or email ana@saintrocke.com.
Artists
The Spazmatics
Pop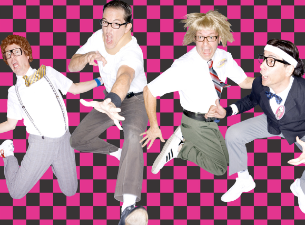 The Spazmatics were born in the spring of 1983 when physics professor Kevin Stigwood of Alta Dena High in Thousand Oaks California, lost a debate over String Theory to an upstart pupil in front of the entire student body and faculty. As agreed to by both parties, the loser would have to do anything that the winner demanded, and the victorious prodigy demanded that Mr. Stigwood perform "She Blinded Me With Science" by Thomas Dolby during half-time at an upcoming state basketball championship game.
Having no musical background and desperate to not go down in total humiliation, Professor Stigwood formed The Spazmatics by tapping the genius of electronics teacher Sydney Balderman (AKA "Syd Sonic"), who had achieved international acclaim in 1981 for his invention of "robot drums." When Balderman (who was also the girls water polo coach at Alta Dena Middle School) explained that most of the music could be generated by computers, and that all he needed was a couple of decent musicians to complete The Spazmatics, Stigwood was ecstatic. To make The Spazmatics complete, Stigwood brought in his special needs brother Curtis on bass, and teacher's assistant Rusty A. Woosmeir (AKA "The Raw") on guitar.When The Spazmatics took center court that evening, members of the hip elite began heckling them with jibes of "geek" and "nerd," while everyone else howled with laughter. But once they broke into the opening salvo of "Science," the nonbelievers were stunned by the group's authenticity of production, world class musicianship, and tight choreography. The Spazmatics performance came to a climax when Stigwood grabbed one of the cheerleaders and began doing the "Belinda" up and down the court with her in tow. When it was all over, the crowd rose in a standing ovation, and The Spazmatics were born.
Ayline Artin
Singer-Songwriter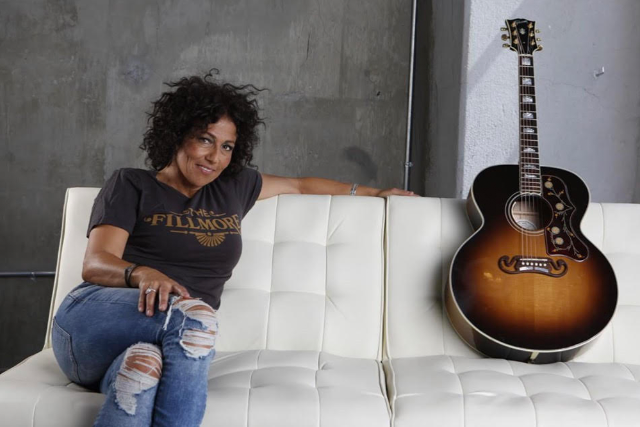 Ayline Artin is an LGBTQ, Armenian, singer, songwriter and multi instrumentalist residing in Redondo Beach with her wife and kids. In her free-time, she meditates, takes walks on the beach, and spends quality time with her family.
Born in Africa, Artin came to the US at the age of one and grew up in Canoga Park, California. Though her love for music began early when she started playing piano at six years old, it wasn't until years later that she received her first Taylor Guitar - a gift from her wife and enthusiastic supporter - and taught herself to play.
On November 30, 2017, Artin opened for legendary Kenny Loggins. Other shows she's played include at The Troubadour, The El Rey Theater, The Roxy, The Saban Theatre, and The Hotel Cafe. Also, she organized shows that raised awareness of the Armenian genocide, and proceeds went to Orran, a children's foundation in Yerevan, Armenia, and the AYF (Armenian Youth Federation) Youth Corps.
Drawing inspiration from P!nk, Stevie Nicks, Melissa Etheridge, Amy Winehouse and Janis Joplin, Artin released her debut album "Chapters" in June 2018 about breaking through life's challenges with the strength of love and as "a tribute to my wife who illuminates my world." Press she's received are Music Connection, The Hollywood Times, and Pasadena Independent.
Within three weeks starting in late October 2018, she raised $9,300 on Indiegogo for her #MeToo music video "I'm Through," surpassing her $7,500 goal. Since her perpetrator was a woman, she hopes her music video will spread awareness that sexaul assault can happen to and from anyone of all genders. After 35 years of hiding, Artin is ready to tell her story this April 10, 2019 when "I'm Through" music video is released on YouTube.