Hollywood U2
with We Belong: A Tribute to Pat Benatar & Neil Giraldo
October 26, 2019
8:00 pm
( Doors:

6:00 pm

)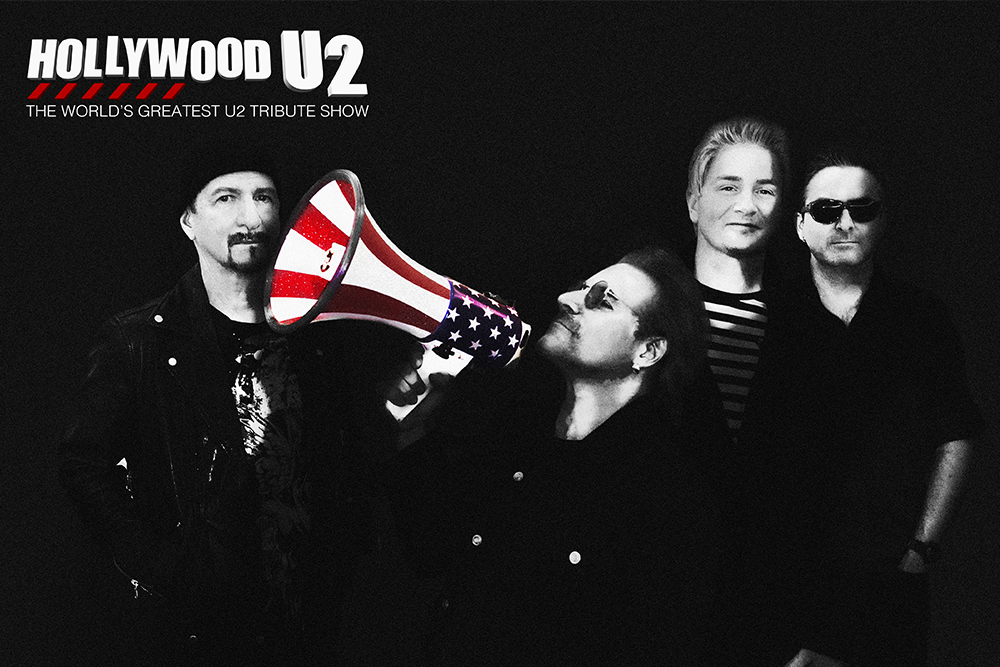 Additional Info
This is a General Admission ticket and does not guarantee seating. For table reservations please call 310.372.0035 or email ana@saintrocke.com
Artists
Hollywood U2
Music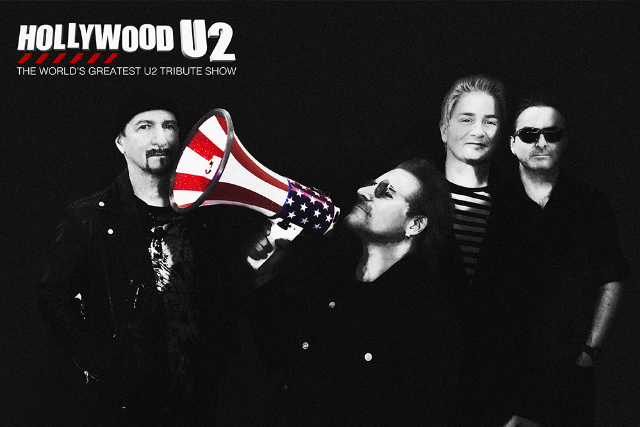 Hollywood U2 featuring Hollywood Bono (Joe Hier) is the only Bono Impersonator to have sung live with Bono and U2. They are the only Tribute band officially invited back to perform a second time on Mark Cuban's AXS TV Show "THE WORLD'S GREATEST TRIBUTE BANDS". Invited to perform on Season 1 of the show, they were asked back by popular demand for season 5. Proving they are indeed, The World's Greatest Tribute to U2! U2 fans don't miss this energetic performance at SAINT ROCKE featuring all the great hits from U2's over 30 year career. Bono said about Joe Hier "He is the split of me….. he has a beautiful voice…he's in a U2 look-a-like band of dopplegangers called Hollywood U2.
The Edge Said "He knew the song better than we did.."
U2 Radio.com "This is the Best U2 tribute there is!"
Robin Williams Actor/Comedian said "Good Looking Like Bono!"
You will think Bono is right in front of you.
We Belong: A Tribute to Pat Benatar & Neil Giraldo
Classic Rock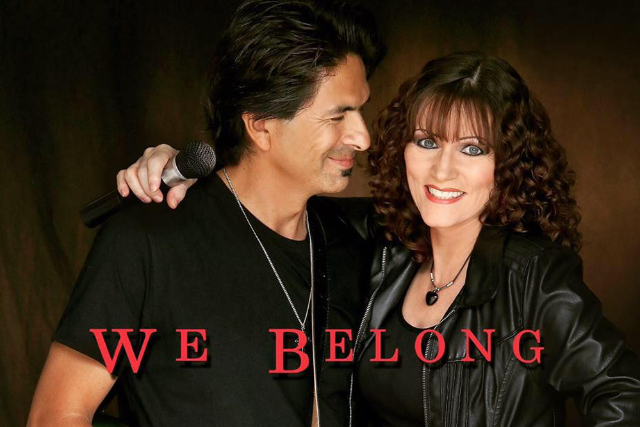 We Belong celebrates Pat Benatar and her husband/guitar player Neil Giraldo. As a power duo that began in 1979 it's a deserving tribute to a couple that continues to pack venues today. We Belong brings you their hits and die hard fan favorites in a similar package featuring Roger Capps, Pat Benatar's original bassist.

A tribute to Pat Benatar and Neil Giraldo can only be done right by another couple who have shared the stage for many years. Debbie and Mike Sierras have been married and performing together throughout Southern California for over 25 years making this a fitting tribute. They realized after going to a Benatar/Giraldo concert how many similarities they had with the Giraldos and officially formed We Belong in the summer of 2015.

In August of 2016 Debbie and Mike had the great privilege of meeting Pat and Neil when they performed in their home town of Temecula, CA. It was quite an honor as Pat and Neil wished them luck and provided them tickets to the concert. That same month they had the honor of sharing the stage with Roger Capps, Pat Benatar's original bassist. As quoted by Roger "They have an amazing sound and style! One of the Best Tribs I've heard!!" Roger has since become a full time member of We Belong making the band's sound even more authentic. Roger not only recorded all of Pat Benatar's biggest hits such as Hearbreaker, Hit Me With Your Best Shot, Love is a Battlefield and We Belong but he also co-wrote the hit Hell is for Children in response to an article about child abuse. We Belong capped off 2016 by winning the Temecula Valley Music Awards for Best Tribute band.

In January of 2018 Mike Higbie joined We Belong on drums completing the current line up. They met Mike in late 2017 and learned that he was a big fan of Myron Grombacher, Pat Benatar's original drummer. They hit it off and the rest is history. Mike's solid in the pocket drumming earned him the nickname "Lint". Mike and Roger are a dream rhythm section and two of the greatest guys you'll ever meet.