David Brighton's Space Oddity - The Ultimate Tribute to David Bowie
with Candy-O The Ultimate Tribute to The Cars
October 19, 2019
8:00 pm
( Doors:

6:00 pm

)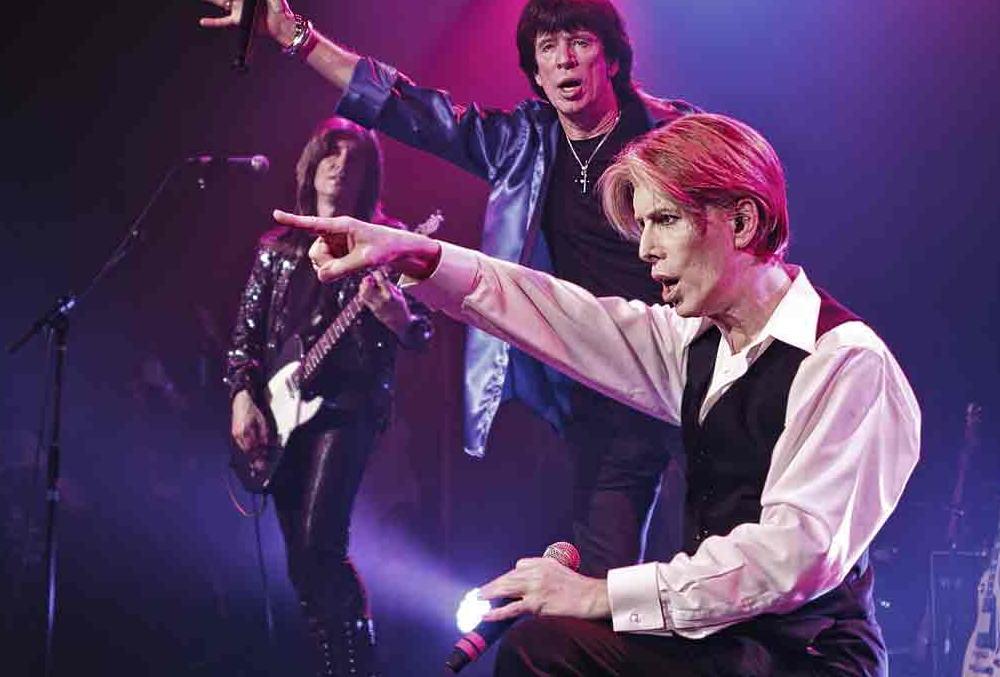 Additional Info
This is a General Admission ticket and does not guarantee seating. For table reservations please call 310.372.0035 or email ana@saintrocke.com
Artists
David Brighton's Space Oddity - The Ultimate Tribute to David Bowie
Classic Rock
Space Oddity – The Ultimate David Bowie Experience is a live, multi-media spectacle that takes you on a musical journey through the constantly metamorphosing career of Rock and Roll's most celebrated innovator. David Brighton and his amazing band deliver a stunning note-for note theatrical concert event… transporting today's audiences back in time through some of the most exciting moments in the history of Rock music.
Experience Bowie's miraculous transformation from space-aged rock idol, to polished mainstream media star... and the timeless classics that forever changed the face of pop culture, with David Brighton's salute to the most electrifying performer of our time.
"David Brighton has the voice, moves and look to actually step in for David Bowie if he were unavailable and few would ever know. Experiencing Space Oddity made for a truly remarkable evening…" says Harry Maslin, the Producer of David Bowie's YOUNG AMERICANS and STATION TO STATION Albums.
Candy-O The Ultimate Tribute to The Cars
New Wave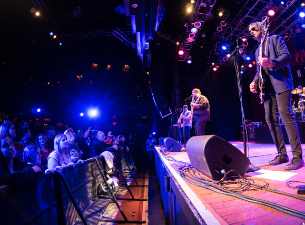 It's looking like the tribute band scene is here to stay, and with the level of entertainment people can experience, it's no wonder. Late in 2001 singer and frontman Darryl Battaglia was looking to put together a band that would appeal to the mass group of audience who loved the sound and total vibe of the 80s, and decided to form Candy-O, the ultimate tribute to The Cars.

With longtime musical compadre McCrea Adams (Shoes For Industry) on keyboards, Brenton Worthy on lead guitar, and Pierre Leemann on drums, Candy-O began its foray into the then-untapped tribute scene. Guitar maestro Don E. Sachs (In Color, Kick/INXSsive, ex-Shake City) joined the band in 2004 to lend his particular style to the role of Elliot Easton, and Worthy moved over to bass guitar, also taking on the Benjamin Orr persona on co-lead vocals as well. Leemann left the band in 2007, and Edward Concialdi (ex-Salient), who had played with Don E. in many of his other tribute acts, jumped in to lend his drumming hands to the mix.

Covering all of The Cars' radio hits as well as some popular album cuts, Candy-O captures the terminal cool of The Cars' live performance in all aspects. The band has consistently amazed and entertained crowds whenever and wherever they hit the stage. So catch a ride to the era that was all about fun, and enjoy the sound and vision of the 80's created by Candy-O!!