James McMurtry
with Bonnie Whitmore
July 31, 2019
8:00 pm
( Doors:

6:00 pm

)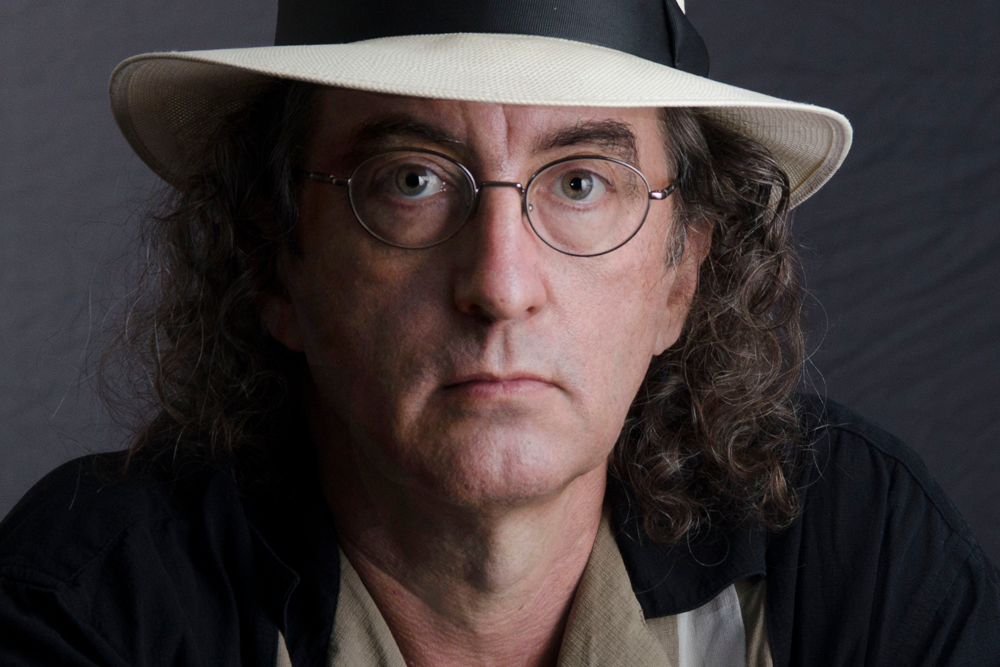 Additional Info
This is a General Admission ticket and does not guarantee seating. For table reservations please call 310.372.0035.
Artists
James McMurtry
Roots Rock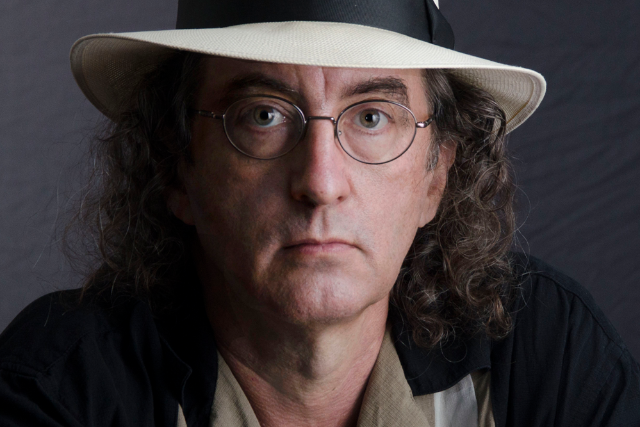 AUSTIN, Texas: James McMurtry spins stories with a poet's pen ("Long Island Sound") and a painter's precision ("She Loves Me"). Proof: The acclaimed songwriter's newComplicated Game. McMurtry's first collection in six years spotlights a craftsman in absolutely peak form as he turns from political toward personal ("These Things I've Come to Know," "You Got to Me"). "The lyrical theme is mostly about relationships," McMurtry says. "It's also a little about the big old world verses the poor little farmer or fisherman. I never make a conscious decision about what to write about."

Complicated Game delivers McMurtry's trademark story songs time and again ("Copper Canteen," "Deaver's Crossing"), but the record brings a new (and certainly no less energetic) sonic approach. First, recall blistering beats and gnashing guitars from his magnum opus Just Us Kids (2008). Now, unplug. "The label head wanted more acoustic," McMurtry explains. "We built everything as we went so we ended up with more acoustic guitar as we went. We just played whatever sounded right for a given song, but we weren't necessarily saying this is an acoustic record."

Exhibit A: "How'm I Gonna Find You Now." The record's lead single boasts buoyant banjos and driving drums as endlessly energetic as anything electrified. Whiplash vocals further frenzy the beat. "I've got a cup of black coffee so I don't get lazy/I've got a rattle in the dashboard driving me crazy," McMurtry effectively raps. "If I hit it with my fist, it'll quit for a little while/Gonna have to stop to smoke in another mile/Headed into town gonna meet you at the mercantile/Take you to the Sonic get you grinning like a crocodile."

Such vibrant vignettes consistently turn heads. They have for a quarter century now. Clearly, he's only improving with time. "James McMurtry is one of my very few favorite songwriters on Earth and these days he's working at the top of his game," says Americana all-star Jason Isbell. "He has that rare gift of being able to make a listener laugh out loud at one line and choke up at the next. I don't think anybody writes better lyrics." "James writes like he's lived a lifetime," echoes iconic roots rocker John Mellencamp. Yes. Spin "South Dakota." You'll hear.

Further evidence: McMurtry's Just Us Kids (2008) and Childish Things (2005). The former earned his highest Billboard 200 chart position in nearly two decades and notched Americana Music Award nominations. Meanwhile, Childish Things scored endless critical praise and spent six full weeks topping the Americana Music Radio chart in 2005 and 2006. In 2006, Childish Things won the Americana Music Association's Album of the Year and "We Can't Make It Here" was named the rapidly rising organization's Song of the Year.

Of course, Complicated Game doubles down on literate storytelling longtime enthusiasts expect. Recall high watermarks past: "Childish Things," "Choctaw Bingo," "Peter Pan," "Levelland," and "Out Here in the Middle" only begin the list. (Yes, Robert Earl Keen covered those last two, "Levelland" remaining a live staple.) Just Us Kidsalone includes fan favorites "Hurricane Party," "Ruby and Carlos" and "You'd a Thought." High watermarks deliver equal measures depth and breadth and pierce hearts with sharp sociopolitical commentary ("Fireline Road").

More history: McMurtry critically lauded first album Too Long in the Wasteland (1989) was produced by John Mellencamp and marked the beginning of a series of acclaimed projects for Columbia and Sugar Hill Records. In 1996, McMurtry received a Grammy nomination for Long Form Music Video for Where'd You Hide the Body. Additionally, It Had to Happen (1997) received the American Indie Award for Best Americana Album.

In 2004, McMurtry released the universally lauded Live in Aught-Three on Compadre Records. The following year, Childish Things notched arguably his most critical praise, spending six weeks at No. 1 on the Americana Music Radio Chart in 2005 and 2006. In September 2006, Childish Things and "We Can't Make It Here" won the Americana Music Awards for Album and Song of the Year, respectively. McMurtry received more Americana Music Award nominations for 2008's Just Us Kids. This album marked his highest Billboard 200 chart position in more than nearly two decades.

In 2009, Live in Europe was released, capturing the McMurtry band's first European tour and extraordinary live set. Along with seasoned band members Ronnie Johnson, Daren Hess, and Tim Holt, the disc features special guests Ian McLagan (The Faces) and Jon Dee Graham (True Believers, Skunks). Also, for the first time ever, video of the James McMurtry Band's live performance is available on the included DVD.

The poignant lyrics of his immense catalog still ring true today. In 2011, "We Can't Make It Here" was cited among The Nation's "Best Protest Songs Ever." "'We Can't Make It Here,'" Bob Lefsetz wrote, "has stood the test of time because of its unmitigated truth."

McMurtry tours year round and consistently throws down unparalleled powerhouse performances. The Washington Post notes: "Much attention is paid to James McMurtry's lyrics and rightfully so: He creates a novel's worth of emotion and experience in four minutes of blisteringly stark couplets. What gets overlooked, however, is that he's an accomplished rock guitar player ... serious stuff, imparted by a singularly serious band."
Bonnie Whitmore
Americana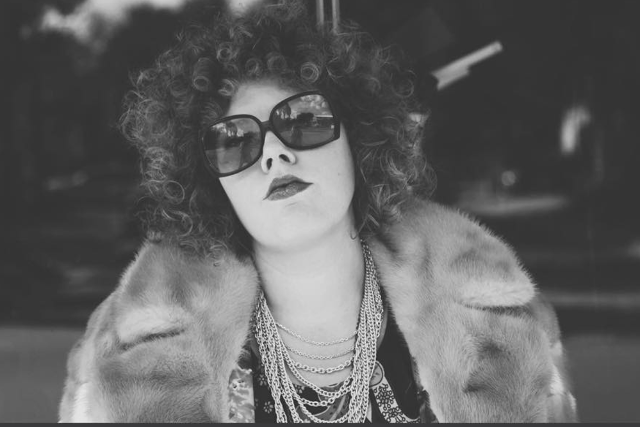 Bonnie Whitmore may have a heart of gold, an outsize personality and a roof-raising laugh, but don't be fooled: her debut album has a body count. No fewer than two men die by Bonnie's own hand over the course of the record: one of them is burned alive, one the victim of a knife that, in Whitmore's own words, "just slipped." Take a look at that album cover and consider what secrets she's trying to get you to keep quiet. And then think twice before you spill 'em.

It's all part of a grand plan - one methodically designed by Whitmore – from album cover, to album content. The songs concerns themselves with the slow disintegration of a relationship, and the album's title – Embers to Ashes – is meant to represent that story's painful arc – from the first fires of young passion to the scorched ruin of heartbreak. As a killer, Whitmore's the last you'd suspect: Embers to Ashes is full of sly, spry country music, whiskey-soaked songs that recall prime Loretta Lynn and early Neko Case and, in their more uptempo moments, Miranda Lambert at her rowdiest. But be warned: those revelers carry daggers, and there's a bit of arsenic in that glass of cherry wine. As Whitmore herself puts it, "Nothing says 'go to hell' better than a uptempo, catchy song!"

Whitmore learned her way around country music early, touring at the ripe old age of 8 with her parents and her sister in a traveling roadshow cheekily titled "Daddy & the Divas." "Basically, my dad had children so he could have a band," she jokes. "He really wanted a bass player, so I learned how to play bass. My sister played the violin."

Whitmore's father had a pilot's license – an accomplishment Whitmore herself would later achieve – so he'd fly the family to their gigs at remote Texas bars and overcrowded fall festivals. And though they were a family act, Bonnie often stole the show: "As a little girl with a big voice singing 'Gold Dust Woman,' a lot of times I'd get the biggest applause."

As much as she loved playing with her family, the older she got, the more she wanted to strike out on her own. "I started to realize that I loved playing music," she says. "So when I was 16 I started writing my own songs." As her teen years progressed, Whitmore began working as a session player with other local musicians, while still continuing to perform with her family from time to time. For her first proper statement as a solo artist, she wanted to do something conceptual – something that told a story from beginning to end.

"I wanted to set up the album so it's: 'Boy meets girl, they breakup, but then there's the kind of postscript. At the end of the album, you have to deal with the lingering memory of that lost love."

Whitmore realized that vision to a striking degree. The title track is the kind of rough-and-tumble country song that would do Kathleen Edwards proud, but its rollicking rhythms conceal a sinister message: "Well, the preacher said until death to us part/ so you're gonna have to pay for this broken heart." "Tin Man" barrels forward like vintage Liz Phair, Whitmore using the classic Wizard of Oz character to pillory a heartless ex. Its lyric is built on a sly double-entendre: "Replaced by a girl named Mary who shares my middle name" (Whitmore's middle name is "Jane"). "She Walks" is a sparkling, mid-tempo number with all the ache of Lucinda Williams or Gillian Welch, while "Cotton Sheets" plays out like bright update of Mary Chapin Carpenter's "Passionate Kisses," Whitmore cannily using its central metaphor to stand in for the tension between upper and lower class.

She's just as adept on the record's softer numbers. "You Gonna Miss Me" is a slow ramble Whitmore wrote around the time she was moving from Texas for a brief stay in Tennessee. "I was really concerned about how leaving was going to be, and I think I was hopeful that I was going to be missed," she explains. "Sometimes, if I'm really emotionally involved when I'm playing a show, this song can get me to the point where I'm almost in tears."

The album was cut in a marathon two-day session in the studio, guided by the sure hand of producer Chris Masterson. "Chris produced my sister's record, Airplanes" Whitmore explains, "and it's unbelievable the things that he pulled together when we worked together. He had such great vision -– he could hear sounds that weren't there yet. I went into the studio with the intention of doing an EP, and he pushed me to do a full album."

The gambit paid off – Embers to Ashes is full of ragged, rugged, instantly memorable country songs, a document of a relationship where passion burns hot, bright and quickly, and danger looms like a thunderstorm in the distance.

"I'm so grateful I have songwriting as an outlet, because it lets me relieve some of my darker emotions," Whitmore explains. "Instead of going and maybe being a bit destructive, I just write songs instead. I know sometimes I write angsty songs, but that's how I get the angst out." Then she pauses and adds, with a why smile, "Kinda makes you wonder about the people who write all those happy songs!"