Pine Mountain Logs
with Ayline Artin
June 21, 2019
8:30 pm
( Doors:

6:00 pm

)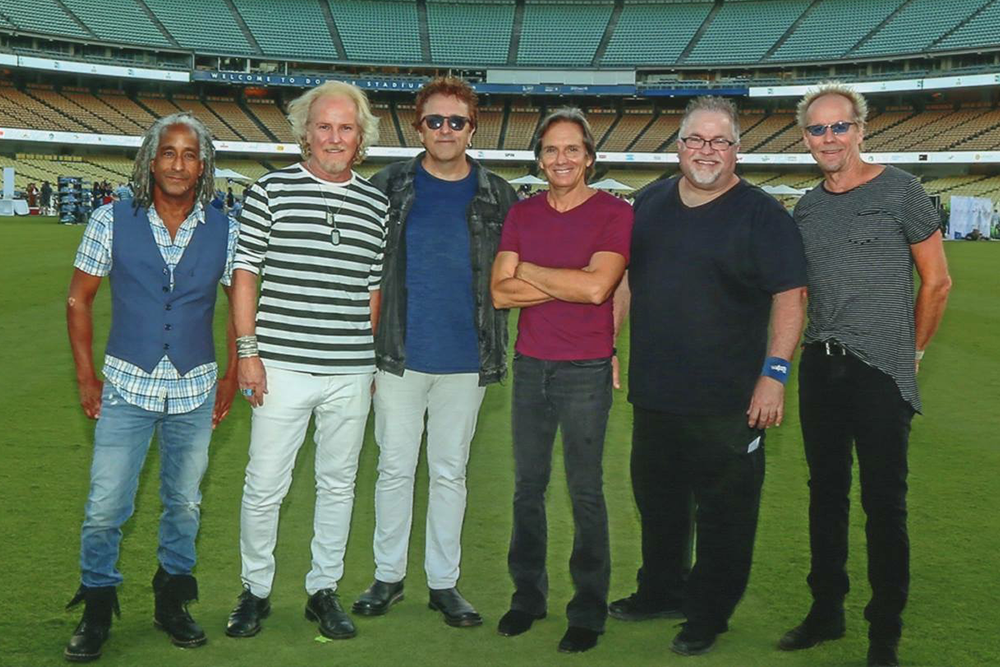 Additional Info
This is a General Admission ticket and does not guarantee seating. For table reservations please call 310.372.0035.
Artists
Pine Mountain Logs
Rock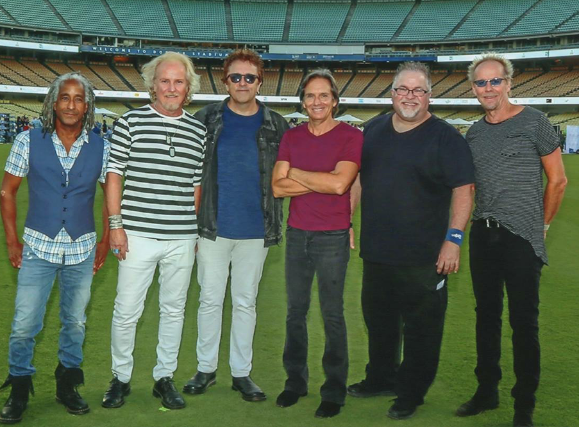 Prepare yourselves, if you can, for cover songs performed with such energy and attitude, with voices so pure and performances so transcendent, that you might just find yourself, against your better judgment, dancing so hard that your legs snap off, leaving your torso flopping helplessly -- yet happily -- into a musical oblivion. Such is the power of The Pine Mountain Logs.

For these are no ordinary covers. Surprises lurk around every corner. The Police's "Message in a Bottle" might unexpectedly turn into the theme from "Gilligan's Island." The chorus to David Bowie's "Fame" could transition into the chorus from Irene Cara's 80s anthem, "Fame: I'm Gonna Live Forever." Any song could end with the 70s tag "Solid Gold" -- and often does.

Because this is not your average cover band. The Pine Mountain Logs are, in actuality, the insidious alter egos of the popular Southern California band Venice. Praised for their pitch-perfect harmonies and stunning live shows by superstars like David Crosby, who calls them "the best vocal group in the country and one of the best bands I have ever heard," and Jackson Browne, who calls them "quintessentially Californian," Venice has cultivated quite the reputation, both domestically and internationally, for their brilliant musicianship, remarkable vocal stylings, and lyrics that are intelligent and often laced with wit.

But when these talented singers and musicians morph into the Pine Mountain Logs, brothers Mark Lennon (vocals) and Michael Lennon (guitars), and their cousin Kipp Lennon (vocals), along with Mark Harris (bass), Dann Gillen (drums) and Chris Horvath (keys and guitar), take the opportunity to really cut loose, have fun, and create the biggest communal party in town.

The Logs' repertoire of high energy classics range from Led Zeppelin to the Jackson Five, Tom Petty, TLC, Aerosmith, Outkast, Steely Dan, Janet Jackson, Doobie Brothers, REM, and Earth Wind & Fire, all reinterpreted with that Venice touch, while clever transitions and unexpected medleys show off a wicked sense of humor. Songs you love! Songs you hate!! Mumbled lyrics!!!

Check out a headlining show in the Los Angeles / San Diego area, and dance to the entire history of pop music packed into one sweaty evening. Sign up for the email list and we'll let you know what's going on. You can also book them for your next corporate event or private party! Just contact us at pinemountainlogs@gmail.com . Then you too can tell all your friends, with an air of pride and elation normally reserved for the births of children and the winning of lotteries: I sawed the Logs!
Ayline Artin
Singer-Songwriter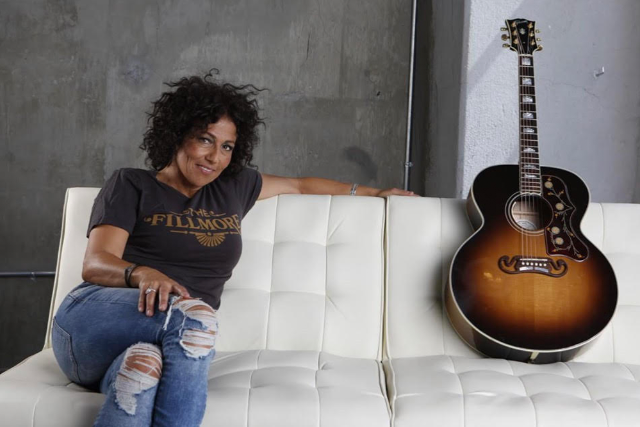 "The voice of an angel", "Captivating and sexy", "Brought me to tears", "The Enchantress".
What audiences are saying when experiencing the sultry and soulful voice of singer/songwriter Ayline Artin. A multi-talented performer who can command a stage whether she's on her own with a piano or guitar, or accompanied by a full band, Ayline is an emerging force in the world of female performers.
Drawing inspiration from other female powerhouse vocalists that include P!nk, Stevie Nicks, Melissa Etheridge, Amy Winehouse and Janis Joplin, Ayline embodies pure passion and unfettered determination for creating raw, honest music. Ayline's warm, yet powerful voice shines with emotional range, solidifying her appeal as both a dynamic songstress and compelling songwriter.
Born in Africa, Ayline came to the US at the age of one and grew up in Canoga Park, California. Her love of music began early when she started playing piano at six years old. It wasn't until years later that Ayline received her first Taylor Guitar — a gift from her wife and enthusiastic supporter — and taught herself to play. Committing to her passion for music, Ayline subsequently took up songwriting, built a devoted fan base and has performed at numerous iconic venues around Los Angeles including The Troubadour, The El Rey Theater, The Roxy and The Hotel Cafe.
Currently in the studio recording her debut LP — due out in early 2018 — Ayline's collection of 10 original songs will showcase musical genres from edgy rock to pop to country and blues. "This album is really a tribute to my wife who illuminates my world. While there are a couple of songs about past personal sadness, most of the songs I wrote come from a place of love and respect, with some sexy thrown in!"
For the past several years, Ayline has championed raising awareness for genocide prevention and orphans in Armenia by performing at the Silence the Lies, Rock the Truth and Feeding the Need concerts. A living inspiration to her own young daughters, Ayline — affectionately known as a bad-ass rock 'n' roll mom — resides in Redondo Beach with her wife and kids.
Tour dates and local live shows are being booked in support of Ayline's forthcoming LP.