The Skints
with Dread Daze
June 6, 2019
8:00 pm
( Doors:

6:00 pm

)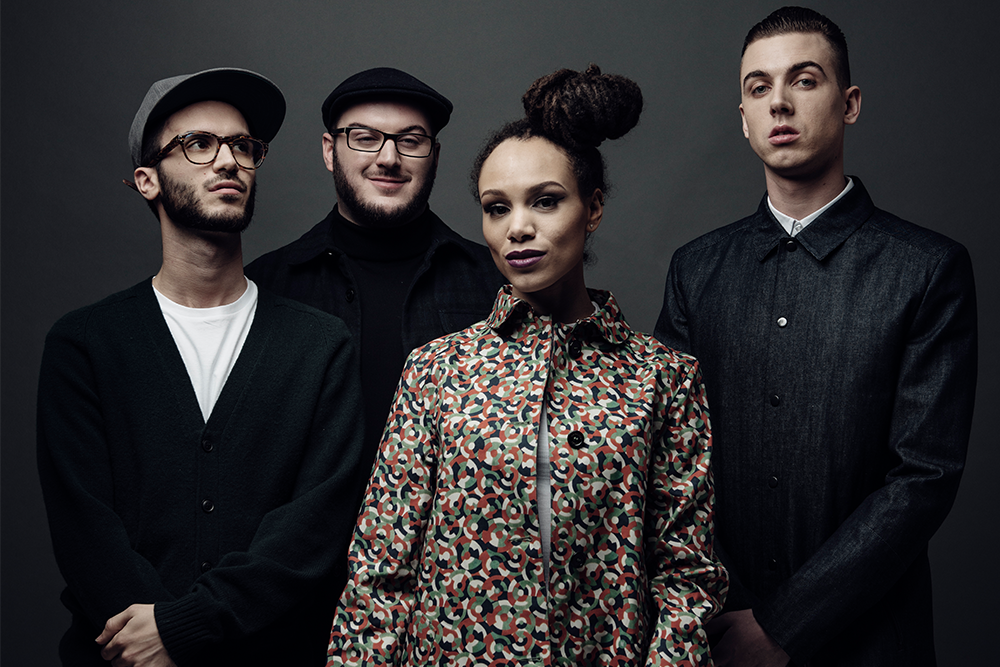 Additional Info
This is a General Admission ticket and does not guarantee seating. For table reservations please call 310.372.0035.
Artists
The Skints
Reggae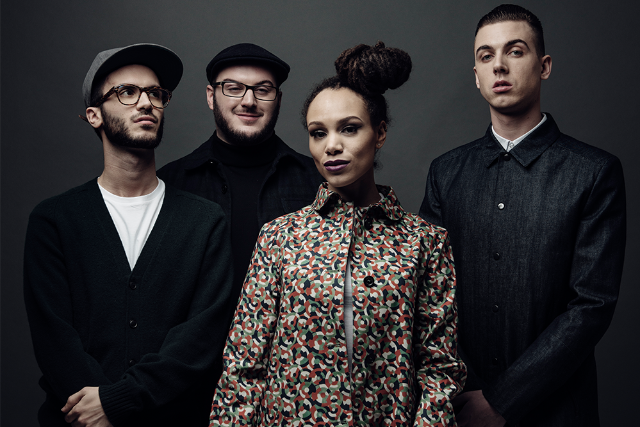 The Skints are a band from London, UK, described by Clash Music as 'the torchbearers for modern British reggae music'. Dubbing their sound as 'music from Jamaica in a London style', The Skints mix reggae, ska and dub with touches of grime and hip-hop; a contemporary style that draws as much from the streets of the nation's capital as it does from the Caribbean. Playing hundreds of shows since 2007, The Skints have had a steady rise from the UK underground, bringing their own rays of sunshine to festivals over Europe and beyond, with even The Guardian confirming that The Skints 'brought the house down' at 2014's Reading Festival.

The Skints' latest album Part and Parcel saw them fully galvanise on their live reputation with a stunning sophomore release. Recorded with British dub vanguard Prince Fatty (Gregory Isaacs, Hollie Cook) and featuring guest vocal talents of dancehall emcee Parly B, the crowdfunded album was an instant critical hit, with Rock Sound declaring it a 'modern dub, reggae and hip-hop inspired classic'. Buoyed by the viral success of the video of their cover of Katy B's 'On a Mission' – supported on social media by the song's original producer Benga and Katy B herself and with over 500,000 plays on YouTube – The Skints went on to promote the release with tours with You Me At Six, Easy Star Allstars and Sublime With Rome. Winning over fans and critics along the way, their ten date headline tour of the UK sold out every venue, ending at an oversold Scala. Their ascent continued across 2013, with a sold-out London show at the 1,400 capacity Koko and the record's successful release on the Soulbeats label in France being particular highlights. A remarkable run of European festivals followed in 2014 including Reggae Sun Ska, Summerjam, Dour Festival, Reading and Leeds Festival, Chiemsee Summer, Radio 1's Big Weekend and a memorable set in the rain in front of a 10,000 strong crowd of die-hard Skints fans at Lion's Den Stage, Boomtown Fair.

Not bad going for a band who started out as friends at a culturally-mixed London school back in 2005, then teenagers knee-deep in an underground scene ruled by punk and ska music. It wasn't long before the group's record collections reached back across the history of rebel music to the likes of Johnny Clarke, Culture and The Abyssinians for altogether more rootsy inspirations. Across an EP in 2008, and début album Live, Breathe, Build, Believe in 2009, The Skints progressed from playing squats to stages and refined their identity from punk ragga urchins to become an outfit deemed 'the most accessible pure British reggae music you'll find these days' by A New Take. Tours with The Slackers, Reel Big Fish and Gym Class Heroes refined The Skints live set, embellishing their own compositions with cover versions, multi-instrumentation and uplifting, positive vibes.

After whetting the fan's appetites with the interim Short Change EP, The Skints are currently in the studio recording their third full-length. A concept album of sorts, Prince Fatty is back in the producer's chair with guests including reggae legends Tippa Irie and Horseman, and grime MC Rival. Finishing 2014 with the Jagermeister Music Tour with Me First and Gimme Gimmes - taking in Brixton Academy in the process - 2015 promises to be another heavy year for The Skints, with the new album on its way and plans of a US tour coming to fruition.
Dread Daze
Reggae
Pulling Reggae apart and putting it back together again with a dose of Hip-hop, a dash of Rock, Ska and a whole lot of Soul, Dread Daze tunes up the positive vibrations and turns traditional reggae on it's ear. The powerful sound they bring forth is uniquely their own, and their music speaks their truth in no uncertain terms.

Di Wall, Dread Daze's beautifully crafted debut album, literally explodes with songs like "Right Now", "Stand Up", and "Murder in the Name of Religion", that challenge the status quo and urge people to question, understand and take action. "Kitty" and "NiteTime" get listeners out of their chairs and onto their feet -- just in time to bend and move to the traditional reggae vibes of "Morning Time" and "Danger Signs" before slowing down and slipping into Ital Soul where lead vocalist Najashi seduces listeners with his steamy twist on a Motown-inspired love song.

Dread Daze was conceived in Los Angeles, but is a child of the world stage. Their authentic desire to use their music to open minds, change vibes and spread a message of peace and unity shines through in every song and has captured the ears of listeners across all genres as well as promoters throughout the U.S. and around the world. Dread Daze' exudes raw energy on-stage and forges a strong bond with audiences worldwide, while their huge grass-roots following and spirit of collaboration make them widely sought after • as evidenced by countless shows in clubs, festivals and other venues throughout the U.S., Canada, and Europe.