Blind Melon
with Latch Key Kid
June 30, 2019
8:00 pm
( Doors:

6:00 pm

)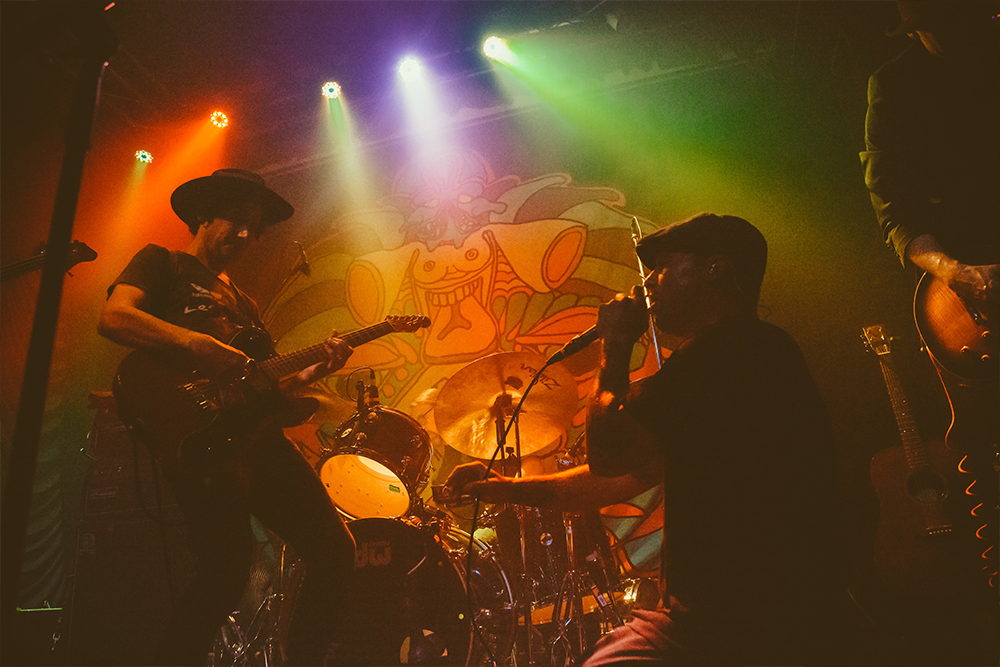 Additional Info
This is a General Admission ticket and does not guarantee seating. For table reservations please call 310.372.0035.
Artists
Blind Melon
Alternative Rock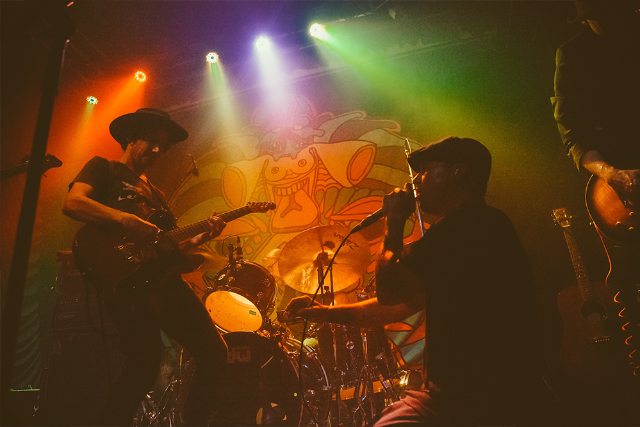 In recent years, the tale of Blind Melon has taken a dramatic turn – from an abrupt and tragic end, to a rebirth and reconnection with their legion of dedicated fans. No matter how you slice it, the group was responsible for some of the most memorable and pure-sounding rock music of the '90s, and with their reformation in 2007 with singer Travis Warren, Blind Melon have picked up with their fans, exactly where they left off. Blind Melon originally formed in 1990 in Los Angeles, California, when five transplants from other states crossed paths – singer Shannon Hoon (from Indiana), guitarist Christopher Thorn (from Pennsylvania), and guitarist Rogers Stevens, bassist Brad Smith, and drummer Glen Graham (all from Mississippi). With a buzz created around the band shortly thereafter due to Hoon's appearance on Guns N' Roses' 1991 release, 'Use Your Illusion' (and specifically, the hit single/video, "Don't Cry"), a recording contract soon followed with Capitol Records. The group's now-classic self-titled debut followed in 1992.
The album saw the group fit in perfectly with the then-burgeoning alt rock/grunge movement, due to their stripped-down, rootsy sound, as evidenced by such standouts as "Tones of Home" and "Change." But it was the song "No Rain" that became a smash on radio and MTV a year later, and Blind Melon became one of rock's feel-good 'overnight success stories.' As the album scaled the charts, plum opening gigs piled up over the next year – Guns N' Roses, Neil Young, Lenny Kravitz, and the Rolling Stones, as well as an unforgettable appearance at Woodstock '94. Despite high expectations, the group's sophomore release, 1995's 'Soup,' was panned by critics upon release. Over the years however, the album has rightfully become recognized as one of the decade's most underrated rock gems, spawning such standouts as "Galaxie," "Toes Across the Floor," and "Mouthful of Cavities." Barely over two months after the album's release, Hoon died while on tour from a drug overdose, at the age of 28. The four surviving members regrouped and issued an outtakes collection, 1996's 'Nico' (named after Hoon's then-baby daughter, and spawning such further Melon classics as "Soup" and "Soul One"), as well as the Grammy nominated home video, 'Letters from a Porcupine.' An attempt to find a replacement for Hoon was abandoned, and in 1999, the group officially went their separate ways. Smith and Thorn subsequently formed a short-lived group, Unified Theory featuring Dave Krusen of Pearl Jam and Chris Shinn of Live, as well as opening up their own recording studio (Wishbone), and becoming much-in-demand producers, working with such artists as Anna Nalick, Critter Jones and Under the Influence of Giants. Thorn also played in Live and Awol Nation and Smith has released two full length solo records under the moniker "Abandon Jalopy".
Stevens, having moved to New York, appeared in a pair of groups, Extra Virgin and Tender Trio, while Graham, who also settled back east, outside of Chapel Hill, North Carolina, played with Jimbo Mathus and his Knocked Down Society, Joe Tullos, and The Harmony Four in addition to founding The Meek and The Jakeleg. Also during these intervening years, interest in Blind Melon continued to grow further, due to the emergence of the jam band scene – which many feel the group helped create -while such compilations as 2002's 'Classic Masters' and 2005's 'Tones of Home: The Best of,' as well as 2005's 'Live at the Palace' CD and 'Live at the Metro' DVD, racked up impressive sales. Add to it an ever-growing Blind Melon online community of fans, and it was clear that there was still an unmistakable demand for the band. And it was precisely around this time that Smith and Thorn were asked to produce a few tracks for Texas-based singer/songwriter, Warren – who also happened to be a die hard Blind Melon fan. Working with Warren on his demo, Smith jokingly said to Thorn that Warren "could sing Blind Melon songs in his sleep." The idea was born. The four remaining members – who hadn't been in the same room in years – came together to be reacquainted with each other, and to meet with Warren. Soon after, it had become apparent that they had finally located Blind Melon's new singer. With Stevens and Graham reclaiming their spots as well, Blind Melon was back in business. Setting up shop at Wishbone, the reformed band spent most of 2007 writing and recording. But before issuing a new album, the group decided to introduce their newest member via a highly successful and completely sold out club tour in late 2007. If the strong response from fans at these shows is any indication, the group's upcoming shows and forthcoming new music will continue to spread the word even further.
After a short hiatus in 2009, Blind Melon has again returned to the stage playing cities all over the globe including North America, South America, Europe, Asia and more. The band continues to play a handful of special shows each year looking forward to what the future will bring.
Latch Key Kid
Folk Rock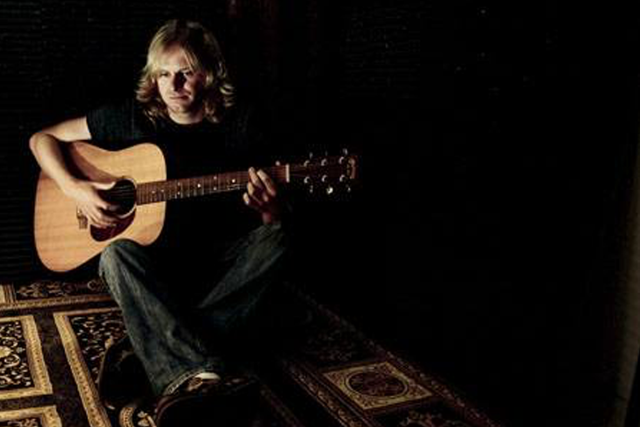 Playing the guitar, bass, piano, drums, mandolin and harmonica on his recordings, Gavin Heaney (aka Latch Key Kid) creates his own signature sound. He composes layers of melodic harmonies that provide landscapes of emotion. His intimate lyrics are warm, inviting and relatable by all ages. His songwriting is comparable to modern day influences like Elliott Smith and Jack Johnson as well as classic songwriters such as Bob Dylan, John Lennon and Paul Simon.

"Music is the most invoking way to express myself," says Heaney," There's just too much going on between the lines. Shades of emotion and meaning are best expressed through melodies." - Easy Reader, Los Angeles

One of Gavin Heaney's major accomplishments has been his ability to unlock the doors of Hollywood and license his music in Film, Television and Advertising. Most notably, the single "Good Times" was licensed for the trailer, opening credit sequence and soundtrack of the DreamWorks film, I Love You Man (2009), the trailer of the Warner Bros. film The Invention of Lying (2009) and Coca-ColaÕs Super Bowl XLII (2008) Jinx commercial, which reached an audience of 97 million. Latch Key Kid songs have also appeared in Pioneer (US), Rogers Wireless (Canada) and Gottschalks Department Stores (US) commercials and on a myriad of TV shows such as The Hills (MTV), Ghost Whisperer, The Amazing Race (CBS), Men In Trees (ABC), Degrassi The Next Generation (CTV), Packed To The Rafters (Seven Network) and Road Trip Nation (PBS).

Latch Key Kid's success in the licensing world led to a distribution deal with Warner Music Australia to exclusively release the newest album "All Becomes One" in Australia and New Zealand.

He has toured performed with contemporary artists such as Sublime, Jack Johnson, Toots and The Maytalls and The Wailers.