THE BLASTERS
with The Outta Sites, Moondogg
March 22, 2019
8:00 pm
( Doors:

6:00 pm

)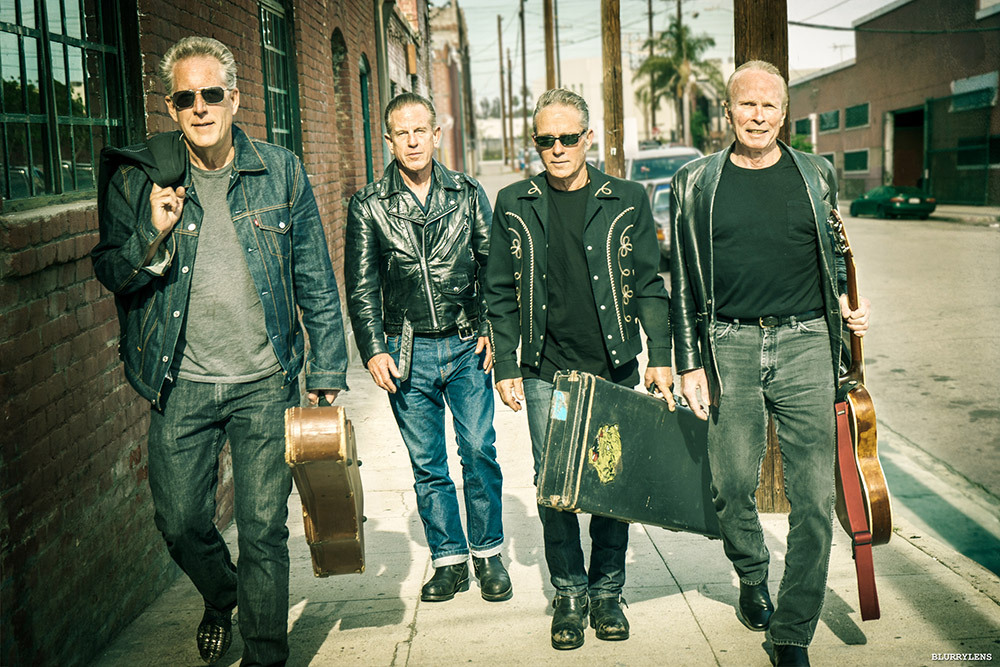 Additional Info
This is a General Admission ticket and does not guarantee seating. For table reservations please call 310.372.0035.
Artists
THE BLASTERS
Rock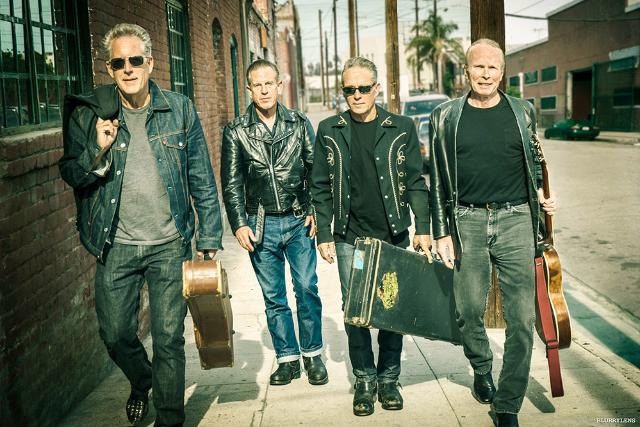 From early days growing up in the southeast Los Angeles suburb of Downey, California under the tutelage of T-Bone Walker and Big Joe Turner to their emergence as central figures in the eclectic LA punk/rock scene of the early '80s to their current status as internationally-renowned influences in their own right, the Blasters have spent their lives exploring and expressing the deep and diverse musical legacy that is best described by the title of their first album: American Music.
A performance by today's Blasters––vocalist-guitarist Phil Alvin, drummer Bill Bateman, bassist John Bazz, and guitarist Keith Wyatt––reflects influences that range from George Jones and Carl Perkins to Howlin' Wolf, James Brown and Bo Diddley. The band's 1980 debut album American Music (Rollin' Rock) was a powerful collection of fresh, distinctive performances that shattered the artificial boundaries between blues, rockabilly, country, R&B and rock & roll. The next three albums for Slash/Warner Bros. (The Blasters, Non-Fiction, and Hard Line) increasingly featured the unique songwriting voice of original guitarist Dave Alvin as the band's lineup expanded to include pianist Gene Taylor plus saxophonists Steve Berlin and New Orleans legend Lee Allen ("the man who put a saxophone in rock & roll"). As the Blasters' fame grew, they began to draw accolades from artists as diverse as Bruce Springsteen, Eric Clapton and Queen, and in turn the band encouraged and supported still up-and-coming LA musical peers such as Dwight Yoakum and Los Lobos.
In 1986, Dave Alvin left the band to pursue a solo career, and over the next decade a series of renowned guitarists including Billy Zoom, Michael "Hollywood Fats" Mann, Greg "Smokey" Hormel, and James Intveld filled the position. Phil Alvin simultaneously expanded his own musical efforts with the release of two acclaimed solo albums, Unsung Stories (Slash/Warner) in 1986 and County Fair 2000 (Hightone) in 1994.
In 1996, current guitarist Keith Wyatt joined the lineup and the Blasters continued touring steadily in the US and Europe before returning to the studio in 2004 to record 4-11-44 (Rainman). After the departure of drummer Jerry Angel, the band reunited with original member Bill Bateman and subsequently released their 2012 CD Fun on Saturday Night (Rip Cat). Meanwhile, the Blasters' catalog was renewed with reissues of American Music along with two Slash/Warner compilations (Testament and The Blasters Collection) and the live recordings Trouble Bound and Going Home Live(Shout Factory).
Blasters shows have been described as "a cross between Creedence and the Clash," with a display of passion and energy only deepened by decades of experience. For all of the ways in which the world has changed in the past few decades, one thing is still guaranteed: the Blasters play American Music.
The Outta Sites
Rock & Roll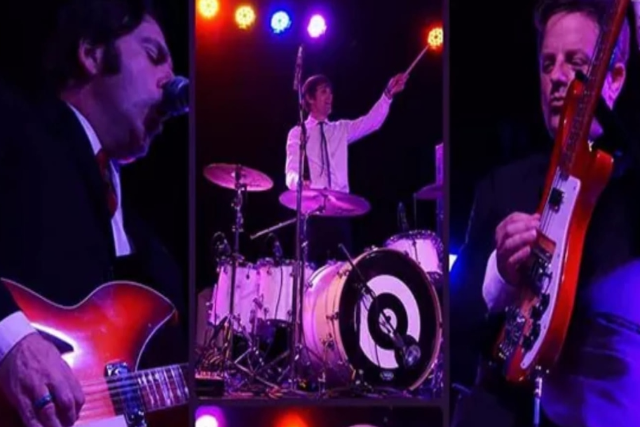 Coming out of Hollywood California, The Outta Sites are an exciting original new band in the style of the 1960's Garage Rock and British Invasion featuring melodic harmonies, twangy guitar, groovy organ, bass and crazy dancing all to a great back beat.
Following their second release "Rocking Roll Dance Party," The Outta Sites released their much anticipated third album Outta Sites, Outta Mind in the spring of 2016. In 2017 The Outta Sites release their first EP "Shakin' Not Stirred: The Secret Agent Sessions." This project was brought on by popular demand of their live version of their "Secret Agent Medley." This release features 6 tracks of Secret Agent Instrumentals. If That wasn't enough, they are currently working on their Fourth full length album scheduled to be released in the fall on 2018. Their music is on active rotation on many popular radio shows and college stations across the U.S. and Europe.
Their much talked about high-energy performances, playful synchronized dancing and raucous spontaneity has given them the opportunity to play popular festivals and regularly tour Europe from the UK, France, Spain, Netherlands, Germany, Belgium and across the United States.
Moondogg
Blues-Rock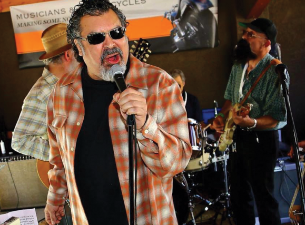 Founded in the late eighties with Johnny Ray Jones, Stephen Hodges - drums (Mavis Staples, Tom Waits, James Harman) & Zach Zunis - guitar (Janiva Magness, Red Devils). There is one live album recorded with this line-up "Wrapped Up In The Night" soon to be re-mastered & re-released On MOONDOGG RECORDS. The band has seen several member changes over the years. The live band line up has Johnny Ray Jones with some of the top Los Angeles Blues players in the band working on a new MOONDOGG studio album In the near future.

MOONDOGG has opened Or Co-Headlined With Some Great Bands Currently & Over The Years, Such as Leon Russell, John Mayall, Steppenwolf, The Blasters, Jeff Healey, Coco Montoya, Janiva Magness, Walter Trout, The Knitters, Gary Hoey, The Plimsouls & many more. Still after all these years, MOONDOGG Is still a kick ass working & touring Blues band!!