Morgan James
with
March 28, 2019
8:00 pm
( Doors:

6:00 pm

)
Additional Info
There is a very limited amount of VIP Meet & Greet Tickets availble. VIP includes:
• 1 (One) Event Ticket
• Meet & Greet and Photo Opportunity with Morgan James
• Private Acoustic Song Performance
• SpecialVIP Poster
• Shake Hands with MJ's pups!
• Meet & Greet takes place immedietly after the show
This is a General Admission ticket and does not guarantee seating. For table upgrades please call 310.372.0035
Artists
Morgan James
Pop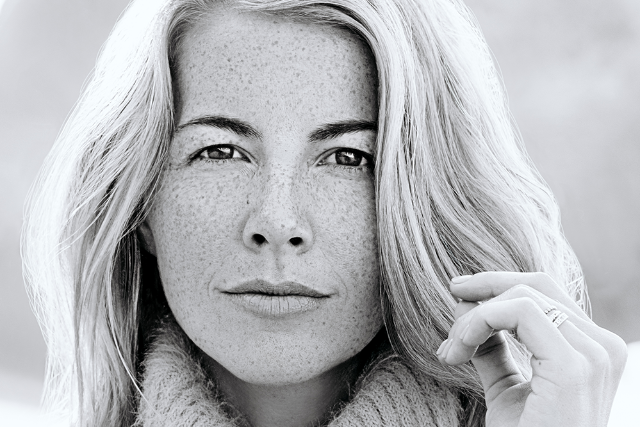 Morgan James Goes Cover-to-Cover on the 'White Album'

Throughout her spectacular career, singer, songwriter, and Broadway actress Morgan James has taken on beloved roles and songs to give them her unique perspective and make them her own. She rocked the stage as Christ herself in an all-female version of Jesus Christ Superstar, took on a full-album acoustic cover of D'Angelo's Black Messiah, and brought the critics to their feet with her cover of Joni Mitchell's classic Blue album.

James has also recorded and toured with Scott Bradlee's Postmodern Jukebox, a musical collective that covers modern songs with a vintage twist – turning today's pop hits into swing and jazz classics. Most recently, she released a video in which she put her signature spin on the Nirvana grunge rock classic Lithium.

Now James has set her sights on one of the world's most iconic records: the Beatles' White Album. While each song is performed in its original key, James provides a soulful vibe and feminine flair to songs originally penned and recorded by four lads from Liverpool.

Listeners find the classic ballads "Blackbird" and "I Will" presented acappella with James showcasing artfully-constructed harmonies. The wistfully mournful lyrics of "Julia" are borne beautifully by her heavenly vocals, while the early heavy metal sound of "Helter Skelter" infuses the album with James's signature funky soul treatment. The album was produced by her longtime collaborator Doug Wamble, who played the instruments in every song as well as providing additional vocals.

Due for release on October 26, the White Album cover is perfectly timed to celebrate the 50th anniversary of the original release (which happened on November 22, 1968). Meanwhile, fans will be able to see James perform live on her White to Blue tour across Europe, Canada, and the U.S.

"We wanted to pay homage to this incredible double album by stepping into their shoes, and diving deep," James said of the White Album project. "I think it's a side of me that fans haven't seen before, which is exciting!"

Whether she's writing and exploring new material or experimenting and putting her own spin on time-honored classics, James is guaranteed to delight both her fans and fans of the original material alike.

About Morgan James:

"A phenomenal talent whose feel for classic soul music is bone deep...This woman is on fire." -- The New York Times

One voice is all it takes. The right vocalist can make you fall in love at first listen, elicit tears, or bring you back to a different era altogether. A microphone and a stage remain the only necessities. That holds true for New York-based soul singer, songwriter, and Broadway actress Morgan James.

Part of Morgan's creative trajectory has become centered around her full album cover projects. She covered D'Angelo's "Black Messiah" one month after its release, Jeff Buckley's "Grace" and a critically acclaimed full cover of Joni Mitchell's "Blue". She now takes on her most ambitious project to date: The Beatles "White" album, celebrating the 50th anniversary of its original release.

Her latest studio album, "Reckless Abandon", is her first as an independent artist, and it is her most personal outing yet, prompting the Huffington Post to call MJ the "Brightest Breakout Artist of the Year". Morgan assumed co-writing duties on all twelve tracks and sang all her own background vocals. The album is stocked with lush horns and harmonies, and stretches limbs between genres for a sound all its own. From the Rufus inspired soul swagger of the opening track "Up In Smoke", to the delicious R&B slow jam "You Thought Not", to the infectious soulful pop of "Unworthy", MJ takes the listener into her new era of freedom and empowerment.

On her full-length debut for Epic Records, "Hunter," she cast an unbreakable spell with a powerhouse voice, theatrical swing, and a soulful poise. "Hunter" boasts a powerful and personal rendition of Prince's "Call My Name" (reached Top 15 at Urban AC radio and #1 most added). Morgan assumed co-writing duties on eight of the collection's eleven tracks and performed all of her own background vocals and harmonies. From the empowering farewell of "Fed Up On You" to the mournful rumination of "Say The Words", or the soulful duet with Grammy Award winner Robert Glasper, "Let Me Keep You", she continually bares it all—both emotionally and musically.

In addition to her studio albums "Reckless Abandon" and "Hunter", Morgan has released a live tribute to her idol, Nina Simone, "Morgan James Live", as well as an EP featuring some of her fan's favorite covers, "YouTube Sessions". (She can also be heard on countless theatre and concept soundtracks). Morgan is proud to note that no vocal tuning of any kind has been used on any of her albums.
Morgan's videos on YouTube have accumulated more than 150 million views (and climbing). With viral sensation Scott Bradlee's Postmodern Jukebox, Morgan toured the US, Europe, Australia and New Zealand. She is currently on the road touring with her band!

The Idaho native discovered her passion for music early on and pursued it
wholeheartedly at the prestigious Juilliard School. While in the midst of the institution's rigorous academic program, she soon realized that her path would diverge from the classical world. "I didn't want a career in opera, but Juilliard still shaped me," she confesses. "The traditional training really made me a disciplined singer. I carry that with me to this day."

After graduating, Morgan spent the next few years facing the proverbial struggles of being a young artist in New York. Low on money, she bounced back and forth between bartending and restaurant gigs while fighting to survive. Immersed in classic sixties and seventies soul records, she concurrently experienced a pivotal revelation. "Out of that frustration came this other voice," she says. "It was my true voice, and I feel like I discovered it in the middle of so much hardship just trying to be heard. I embraced who I was at that very moment."

Soon, she would be heard in a big way. In 2008, Morgan booked her first Broadway show—appearing in The Addams Family alongside Nathan Lane, as well as in prominent and leading roles in Wonderland, Godspell (Turn Back, O Man), and Berry Gordy's Motown The Musical as Teena Marie. The latter set the stage for her to
properly launch her solo career. Gordy recognized the vocalist's immense talent, and introduced her to Doug Morris and L.A. Reid, opening the door for a deal with Epic Records in 2012.

Around the same time, Morgan booked a landmark show at Dizzy's Club Coca-Cola, where she paid tribute to Nina Simone with a set of songs that were closely associated with the legendary artist. The incendiary show was recorded and released as the critically acclaimed Morgan James Live on Epic Records. It also proved to be the perfect segue for her first studio album, released in June of 2014.

"I always knew to make a neo-soul pop record," Morgan says. "The foundation is all real ingredients, and those roots of soul and R&B are pretty strong. It's the culmination of my musical life up to this point. The painful songs are straight out of a bad relationship with someone from my past. The joyful moments are wonderful memories. It's all coming from me. I've lived every one of these stories, and I love the genres I'm representing. It's one point-of-view—mine."

The title track and album opener "Hunter" boasts a seductive hook with cinematic noir flair. Flaunting the singer's immense delivery and dynamic presence, it's an undeniable and classy come-on that proves as animalistic as it does magnetic. "From a woman's perspective, it's such an empowering and sexy song," she smiles. "It totally makes me feel like a warrior! Music is so sensual and life-affirming. That's what I look for. You don't often see a girl take this position, and that's what I love about it!"

Morgan assumed co-writing duties on eight of the collection's fourteen tracks and even performed all of her own background vocals and harmonies. From the empowering farewell of "Fed Up On You" to the mournful rumination of "You Never Lied", she continually bares it all—both emotionally and musically. "I sing like I'm never going to sing ever again," Morgan affirms. "I wanted to capture that power and passion every time. At some moments, it might sound flawless; at others, it might sound like it's going to break. I'm revealing something about myself with
every song. You've got to do that. My favorite artists, whether Joni Mitchell or Michael Jackson, are and were, always honest."

There's a unique structure to the album. The first five songs boast electronic elements, while the last six don't have any. "There's a gradient of the record that goes down," she says. "By the time you get to the last song, it's just piano and voice. It starts with a song about power and ego, and it ends on one about surrender and selflessness. I have all of that in me. Maybe we all do."

Ultimately, her honesty permeates everything that Morgan James does, and it's why you'll always remember her voice. "I want people to walk away from this album feeling fulfilled. That's the way it used to be. Often, I think I'm from another time," she says, her voice trailing off. "I just want to bring back the power of the singular legacy voice."