The Magpie Salute
with The Stone Foxes
January 16, 2019
8:00 pm
( Doors:

6:00 pm

)
Additional Info
The Magpue Salute VIP Meet & Greet Package Includes
- One general admission ticket
- VIP early entry into the venue
- Exclusive preshow meet & greet with The Magpie Salute
- Personal photograph with The Magpie Salute
- Collectable The Magpie Salute autographed tour poster
- Embroidered The Magpie Salute patch
- Exlcusive The Magpie Salute merchandise item
- Official meet & greet laminate
- Commemorative ticket
- Very limited availability
This is a General Admission ticket and does not guarantee seating. For table upgrades please call 310.372.0035
Artists
The Magpie Salute
Blues-Rock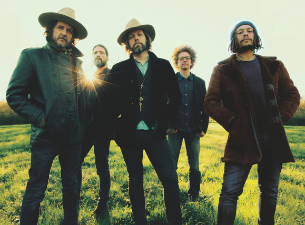 Old friends pass through our lives similar to characters in a time-worn, dog-eared novel.
As we page through life, they return to walk alongside of us on bold new adventures at all the right moments. Such is the story of The Magpie Salute. For as much as the group represents a musical union of swaggering rock 'n' roll, psychedelic blues, and campfire-worthy storytelling, it also marks a reunion of musicians whose paths twisted and turned right back to each other.
Pulled together by guitarist Rich Robinson, it continued a storyline he began in the Black Crowes with guitarist Marc Ford and bassist Sven Pipien. Meanwhile, vocalist John Hogg shared Hookah Brown with Robinson as keyboardist Matt Slocum and drummer Joe Magistro both joined him for solo records and tours over the years.
Now, these six individuals conjure magic on their full-length debut of original material, High Water I [Mascot/Eagle Records], for 2018 with High Water II to come in 2019.
"It's the recontextualization of playing with one another," Robinson states. "When I was putting this thing together, I was thinking about how even though we may not have played for almost a decade, it just comes back immediately. The chemistry is unexplainable. Of course, I'm the same guy who played with the Black Crowes and wrote all of those songs, but this is a different context for myself, Marc, and Sven. It's the convergence of three different worlds and eras for me. We're all here together in this one place. Simultaneously, it's amazing for Marc and Sven to play with Joe and Matt and John to be in the middle of it all. For me, that was really cool to witness. This is what I wanted to do."
"The more time we spend together, the more I realize how much of my life is involved with Rich," Ford reveals. "This is probably the best band I've ever been in. As a player, it challenges me. There's something beyond us that we're agreeing with. This music wants us to be a part of it. Rich and I just agreed that whatever it took for us to drop our bullshit—so be it. That way, we could let this happen in our lives. It's better when we're together than when we're not. We're better friends than we've ever been. I've learned more about him in the last year than I had in the past thirty. Rich and I have been able to pick up this fragmented broken piece of a very bizarre life together and unite as grown men and say, 'Wow, that was something. Let's see what we can do with it.'"
"We're all very aware of this position we're in," adds Hogg. "Rich and Marc have this intense and long history together in quite a public way. At the same time, you've got Sven who's been in the band forever, and Joe has been with Rich for 15 years. I have this history with Rich. I won't lie; it's all quite unusual," he laughs, "I'm working with the greatest musicians I've ever worked with. The dynamic is powerful and positive. There's been a number of long journeys that suddenly all coalesce."
As those roads converged, the Magpie Salute first took flight in 2016 when Robinson assembled the original ten-piece incarnation for a now seminal Woodstock gig. The group went on to sell out four consecutive nights at The Gramercy in January 2017 chronicled with a historic Guitar Player cover featuring the two six-stringers. By the top of 2018, the band delivered a total of 77 seismic sets worldwide comprised of a 170-song repertoire of covers, Crowes' tunes, and solo material. Acclaim came from Guitar World, Relix, and more, while Rolling Stone summed it up succinctly as "Explosive." They unveiled their debut, The Magpie Salute (Live), topped off by one original "Omission." By the time they retreated to Dark Horse Studios in Nashville with Robinson in the producer's chair, the vision crystallized with the six-person lineup.
"Touring as a ten-piece is cool, but it's more like a revue," admits Robinson. "Everything on stage was great. When you're ready to record, there's a lot of space that needs to be considered though. We didn't want it to get too chaotic or too hard to sift through. The core was really important and needed to shine as a strong six-piece. It was great to build something new last year. We were born in a sense. Now, we're working towards something as a tight unit."
"We bashed out all of the framework on tour," continues Ford. "When we got off the road, we focused and let it really shine."
The Magpie Salute are launching High Water I with "Send Me An Omen." The twang of a hummable riff roars under Hogg's towering delivery before spiraling into an entrancing melody punctuated by gang harmonies and butter smooth solos.
"It's a rock 'n' roll song," asserts Robinson. "It's about a relationship that's not working. By the time it gets to the chorus, there's a happier singalong juxtaposed to John's lyrics. I enjoy messing around with songs that tow the line between dark and light."
"Mary The Gypsy" charges ahead on bombastic drums and thick guitars that give way to an anti-establishment chant. "It's a charge to get rid of this false positive corporate mentality of cynically looking at creators," sighs Robinson. "It's the same thing it's always been. Bankers are running this industry and trying to tell artists how to make money. Why not just create what comes naturally to you?"
A rustle of acoustic strumming opens the floodgates on "High Water" as the vocal vulnerability underscores unrest teeming just beneath the surface. "It touches on the whole overarching theme of the record," Robinson goes on. "It's discussing humanity and everything we're going through."
The group spreads its wings on the sweeping "Sister Moon." "That came from John and I staying in a house together," recalls Ford. "We lived together 24 hours a day for ten days. We would just sit, poke at the fire, and tell stories. Many ideas came from that. That's how 'Sister Moon' started. It's so vibe-y and beautiful. John and I had never met before. The track is like us meeting."
Elsewhere, the plaintive and poignant "Colorblind" details Hogg's perspective on growing up of mixed African and Swedish descent. "It was quite complicated being somebody of mixed race when I was young in London," remarks the singer. "I was looking at some of the feelings I experienced. In a time where race and gender issues are getting inflamed, it's current to think on what this means."
The slow burn of drums and string plucks swings towards a dramatic close on the sparse, yet soulful "Open Up."
"That one looks inward," Robinson explains. "Think of someone who has been closed off for an entire lifetime. This person inhabits one place. Finally, the world opens up. It's a cool ending."
In many ways, the name reflects the spirit of The Magpie Salute.
"I've always loved the element of crows, but they have a dark connotation," Robinson elaborates. "Magpies are revered by ancient and indigenous cultures around the world, because they walk that bridge between dark and light. A magpie is also a cousin to a crow. This band was a cousin to the Crowes last year. Now, there's a superstition where you salute a magpie if you see him. It supposedly wards off bad spirits. A salute means, 'We come in peace.' That's our goal. We just want to play together. It made sense."
In the end, The Magpie Salute's story is just beginning to get good.
Baptized by High Water, these friends start anew.
"I want people to realize it's something different and also a little familiar," Robinson leaves off. "I hope they can connect it to the records that defined their lives. Music is there to give us joy, perspective, and show angles we haven't seen before. I appreciate it more than ever. It's a gift."
"I hope listeners can be relieved of some of their burdens by hearing us have fun and share our stories," smiles Hogg. "That's all I could ask for."
Ford concludes, "Ultimately, there's a spirit of reconciliation over the whole thing—because we all dropped a lot of bullshit to get together and make this music happen. There's freedom and power in that. It's a pretty righteous record as a result. It's a lot of grown men who have lived and are still standing to bravely and truthfully tell about it."
The Stone Foxes
Rock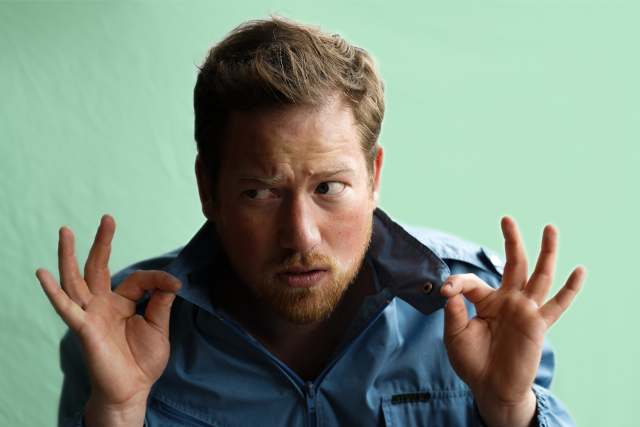 They bear the torch of their predecessors with the knowledge that rock 'n roll can move a new generation. They've played in front of thousands at festivals like Outside Lands and Voodoo Fest, they've headlined the legendary Fillmore Theater in their hometown and they have supported acts like The Black Keys, Cage the Elephant and ZZ Top. Now, with the release of their fourth album, Twelve Spells, they have solidified a place in their City's rich rock 'n roll history.
​Founded by brothers Shannon (vocals/drums/harp) and Spence Koehler (guitar/vocals), who came from the Sierra Nevada foothills near Tollhouse CA, The Stone Foxes started back in the Koehlers' SF State days in the Sunset District of San Francisco. Two weeks before they went on tour in 2011, they decided they needed a keyboard player and they added Elliott Peltzman from Fairfax, CA to play for a couple months...but he never left. They needed another drummer who could also play bass and guitar for tour in 2013, so Shannon called his high school friend Brian "The Buffalo" Bakalian...he never left either. Their old friend Vince Dewald came in to jam one day later on that year, and after the Indiana kid started singing, playing his lefty guitar and his brother's right handed bass upside down, it was a done deal. Finally in 2014, after convincing (basically begging) Vince's old bandmate to move back from his home town of Boston, Ben Andrews came out to play guitar and violin. After their first practice with Ben, the circle was finally complete and they had beers at the Lone Star tavern on Harrison Street to celebrate their new-found brotherhood.
The Stone Foxes are an experience to dive into, to get wild with, to sweat with. "The Stone Foxes have an energetic style that's rooted in swampy, foot-stomping rock... ambitious arrangements with diverse moods ranging from acoustic twang to thunderous electric-guitar riffs." - NPR/WXPN "WORLD CAFE"
Invoking the audience with their commanding stage presence, even jumping down into the crowd if the mood strikes. Their fans know they are in for something action packed and they light a fire in the band, just as the band spreads fire back into them. Guitarists digging in, lead vocals changing between two unique voices with impassioned nuance, and keyboard and organ sounds that fill the space with smoke and burning embers. There are crunchy drum tones, wailing harmonica draws and violin cries that can silence even the most raucous of rooms. But this is not a sit-down-and-watch kind of event. Like Elvis once said about rock n roll, "If you feel it, you can't help but move to it." The Stone Foxes' live show brandishes this kind of dynamic passion on stage. It's impossible not to feel it.
With the release of Twelve Spells, the band has chronicled their new beginning. The sounds they are creating are new with tinges of western darkness, punk, surf, and americana, but are strongly tied together by their everlasting rock 'n roll core. Lyrics about gentrification, income inequality, romance, and heart surgeries pour out of their stream of consciousness. It's a fresh rock 'n roll album that chronicles the years of their unification, taking on the issues of their lives and our times.