Band Of Friends
with Ayline Artin
December 2, 2018
7:00 pm
( Doors:

6:00 pm

)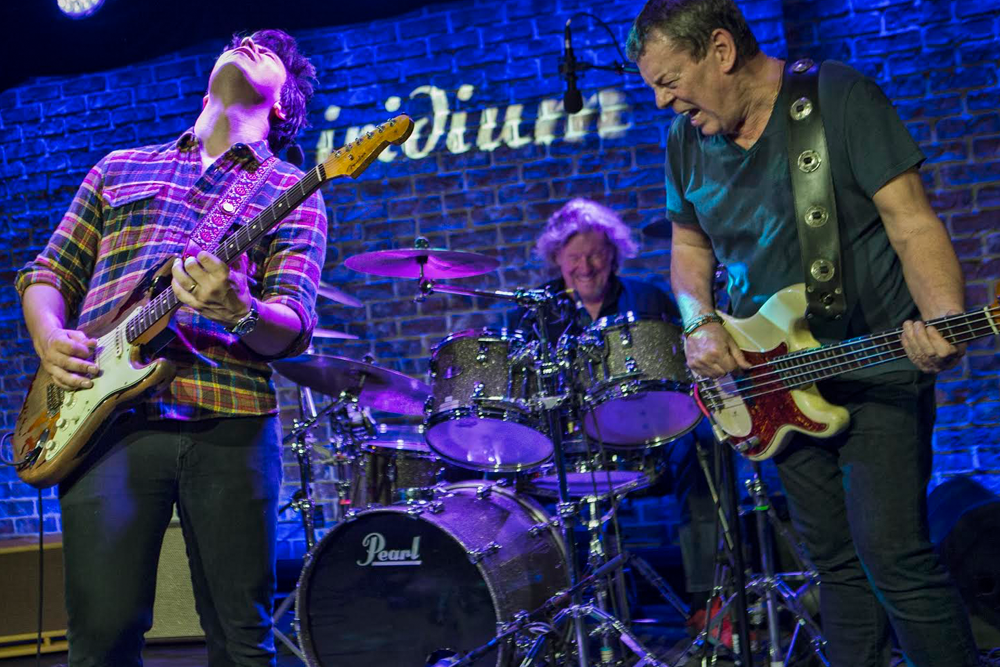 Additional Info
This is a General Admission ticket and does not guarantee seating. For table upgrades please call 310.372.0035
Artists
Band Of Friends
Blues-Rock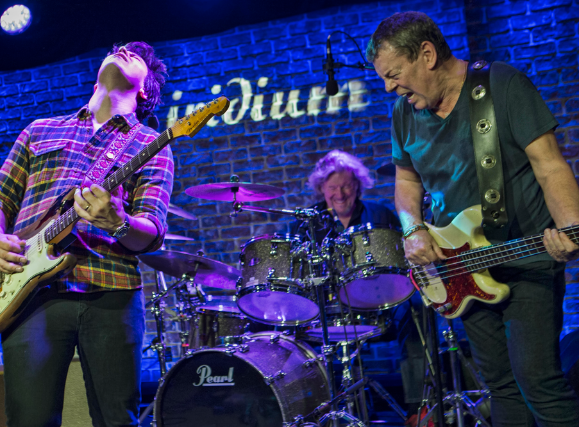 Rory Gallagher's music reached a massive audience from Norway to Spain, from Japan to the USA, covering all parts of the globe and producing some of the greatest rock/blues albums of the 60s, 70s and 80s. Sadly we lost Rory on June 14th 1995. To his devoted fans and followers this was the ultimate tragedy.
The BAND OF FRIENDS is not a tribute to Rory, But more a celebration of his life and music. The band consists of musicians who played with Rory as his rhythm section for years and is fronted by the incomparable Davy Knowles!
GERRY McAVOY (Bass Guitar) played with Rory for 20 years, from 1971 to 1991 and, because of this, has a great insight into the man and his music. Gerry played on every album Rory ever made and wrote a book about his career, published in 2005, called "RIDING SHOTGUN". The book was also published in Germany, where it was titled "ON THE ROAD". Gerry is also known for his time spent with Champion Jack Dupree, Deep Joy and Nine Below Zero.
TED McKENNA (Drums) played with Rory from 1977 to 1981. He has played with numerous rock legends such as Greg Lake, Gary Moore and The Michael Schenker Group just to name a few, and has recorded some of the top albums of our time. Ted is a "rock drummer's drummer."
Davy Knowles is a Blues Rocker originally from the Isle Of Man and currently resides in Chicago, IL. He is best known for fronting his own Band, the Davy Knowles Band as well as being the Frontman for the popular blues rock band, Back Door Slam.
Knowles' musical influences include Robert Johnson, Dire Straits, Rory Gallagher, Peter Green and Eric Clapton to name a few. He has toured alongside the likes of Jeff Beck, Joe Satriani, Chickenfoot, The Rhythm Devils and Gov't Mule.
Make NO mistake, This is NO tribute band. This is THE RORY GALLAGHER BAND. The BAND OF FRIENDS is a force to be reckoned with and is available for touring and summer festivals through 2018.
Ayline Artin
Singer-Songwriter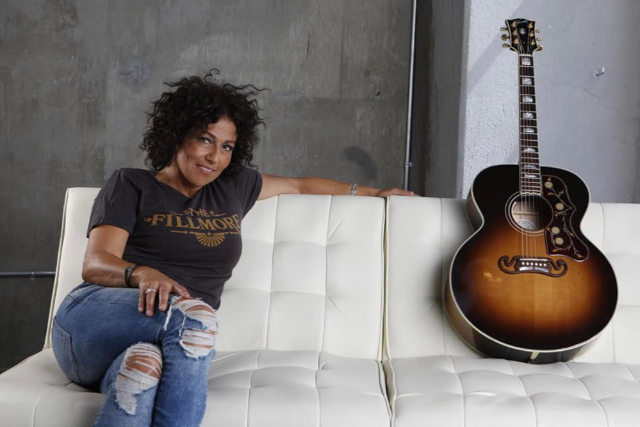 "The voice of an angel", "Captivating and sexy", "Brought me to tears", "The Enchantress".
What audiences are saying when experiencing the sultry and soulful voice of singer/songwriter Ayline Artin. A multi-talented performer who can command a stage whether she's on her own with a piano or guitar, or accompanied by a full band, Ayline is an emerging force in the world of female performers.
Drawing inspiration from other female powerhouse vocalists that include P!nk, Stevie Nicks, Melissa Etheridge, Amy Winehouse and Janis Joplin, Ayline embodies pure passion and unfettered determination for creating raw, honest music. Ayline's warm, yet powerful voice shines with emotional range, solidifying her appeal as both a dynamic songstress and compelling songwriter.
Born in Africa, Ayline came to the US at the age of one and grew up in Canoga Park, California. Her love of music began early when she started playing piano at six years old. It wasn't until years later that Ayline received her first Taylor Guitar — a gift from her wife and enthusiastic supporter — and taught herself to play. Committing to her passion for music, Ayline subsequently took up songwriting, built a devoted fan base and has performed at numerous iconic venues around Los Angeles including The Troubadour, The El Rey Theater, The Roxy and The Hotel Cafe.
Currently in the studio recording her debut LP — due out in early 2018 — Ayline's collection of 10 original songs will showcase musical genres from edgy rock to pop to country and blues. "This album is really a tribute to my wife who illuminates my world. While there are a couple of songs about past personal sadness, most of the songs I wrote come from a place of love and respect, with some sexy thrown in!"
For the past several years, Ayline has championed raising awareness for genocide prevention and orphans in Armenia by performing at the Silence the Lies, Rock the Truth and Feeding the Need concerts. A living inspiration to her own young daughters, Ayline — affectionately known as a bad-ass rock 'n' roll mom — resides in Redondo Beach with her wife and kids.
Tour dates and local live shows are being booked in support of Ayline's forthcoming LP.