Jon Cleary
with
September 23, 2018
7:00 pm
( Doors:

6:00 pm

)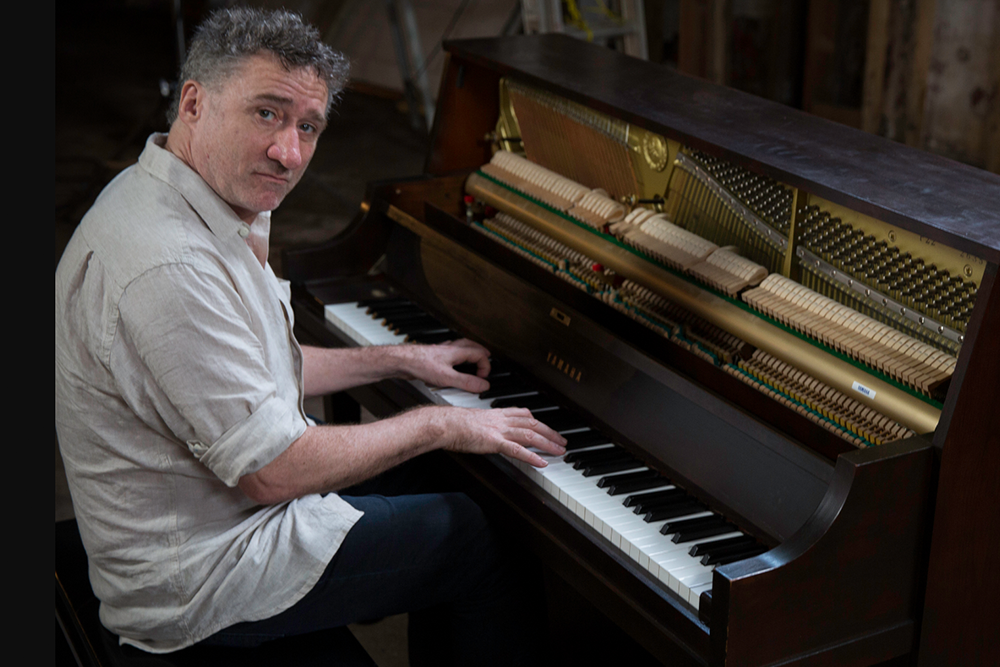 Additional Info
Due to a special engagment there is not happy hour tonight.
This is a General Admission ticket and does not guarantee seating. For table upgrades please call 310.372.0035
Artists
Jon Cleary
Funk
Following up on his critically acclaimed, Grammy-winning album GoGo Juice, Jon Cleary triumphantly returns with the infectiously ebullient Dyna-Mite (FHQ Records). Sly, slinky, and deeply soulful, the aptly entitled new release finds this Big Easy funk savant – a virtuosic keyboardist, profoundly expressive vocalist, and quite distinctive songwriter – in peak form on a set of all-original material. Like GoGo Juice, Dyna-Mite was co-produced by Cleary and the prolific John Porter, whose eclectic, behind-the-board credits include albums by Ryan Adams, Billy Bragg, Elvis Costello, B.B. King, Buddy Guy, R.L. Burnside, Taj Mahal, and the late Hammond B-3 master Jimmy Smith.
Dyna-Mite was recorded in several studios around New Orleans, including Cleary's in-home facility, with accompaniment by a host of the Crescent City's A-list musicians. These ace co-conspirators include the Lettuce Horns, guitarists Leo Nocentelli (formerly of The Meters) and Shane Theriot, the rhythm sections of drummers Jamison Ross and A.J. Hall, bassists Calvin Turner and Cornell Williams, and the multi-instrumentalist and songwriting partner-in-crime Nigel Hall, among many others. "There's such a great pool of talent in New Orleans," Cleary comments. "And it's a real pleasure to work with such a wide variety of the local characters. I've been so lucky to have played with so many great New Orleans rhythm sections over the years. And I love recording with Nigel; he's an inspiring creative accomplice."
Dyna-Mite flows seamlessly, from straight-up New Orleans grooves à la Professor Longhair – such as the raucous, streetwise title track – to shades of classic '70s soul reminiscent of Bobby Womack, as heard on the lush, plaintive "21st Century Gypsy Singing Lover Man," which Cleary co-wrote with Taj Mahal. "That song is about a musician's life on the road – we wandering minstrels represent the world's second-oldest profession," Clearly wryly notes. "Skin In The Game" explores a similarly reflective mode, utilizing a deep-pocket 1-6-2-5 chord progression. "Hit, Git, Quit, Split," by contrast, is a joyous interlude of classic New Orleans wordplay and double-talk, as exemplified by such gems of skewed Crescent City logic as "Take your time, we ain't got all night!" ("We were having so much fun with that song in the studio," Cleary recalls, "that it went on for about 20 minutes, so we had to trim it a bit to fit here on the finished album.") "Big Greasy" incorporates a New Orleans sensibility with the related Afro-Caribbean sounds of Jamaica – "a hybrid," Cleary explains, "of putting Crescent City funk and reggae through a blender." Cleary originally wrote "Frenchmen Street Blues" to be played at a friend's funeral, and it was recorded again for use in the popular HBO television drama Treme. In reprising it here on Dyna-Mite, Cleary utilized an approach to songwriting in which compositions may be worked and reworked for years. "I have bits and pieces of songs on cassettes, hard drives, and scraps of paper. I love to keep tinkering with them, sometimes for years, until eventually I feel that they are finished and ready to record." Dyna-Mite closes out, appropriately, with "All Good Things."