Jamie Bullock
with Kevin Sousa, Kris Doron, Lance Keller, Lara Beers, Zen Robbi, Mic Dangerously
July 25, 2018
8:00 pm
( Doors:

6:00 pm

)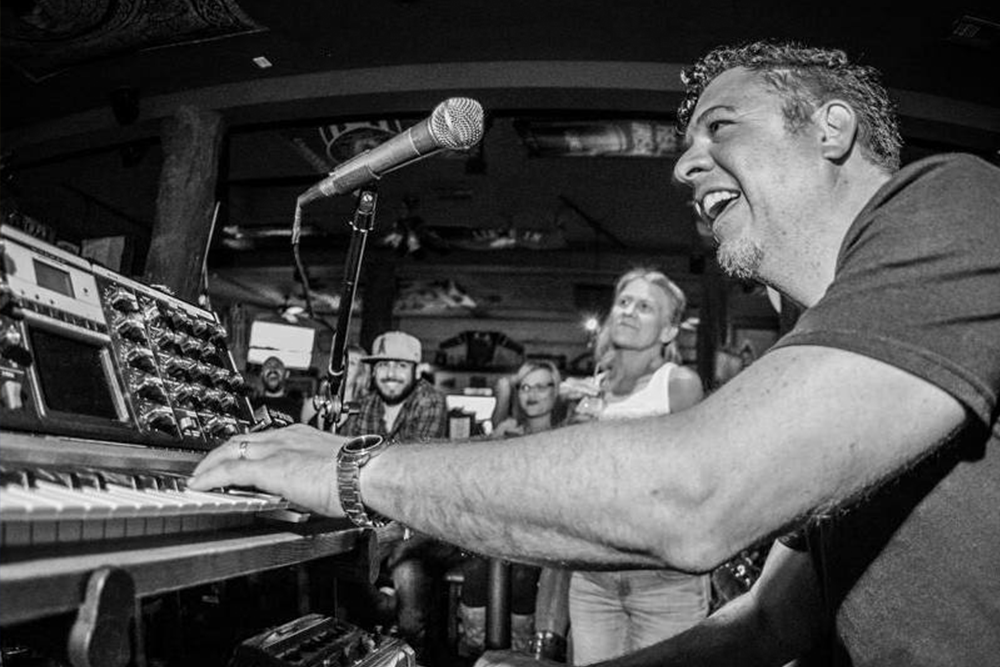 Additional Info
House Band:
Jamie Bullock - Keys
Scott Wittenberg - Drums
James Kee - Bass
Alex Vo - Guitar
Lance Keller - trombone

Special Guest appearance: Steve Aguilar
Www.steveaguilarmusic.com
This is a General Admission ticket and does not guarantee seating. For table upgrades please call 310.372.0035
Artists
Jamie Bullock
Rock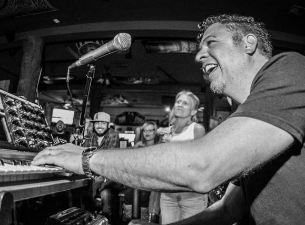 Musician and composer, Jamie Bullock, grew up surrounded by a musical family and has been playing the piano since the age of 7. He was classically trained for a brief period and soon moved to playing commercial jazz standards alongside his father.
At age 16, Jamie taught himself the acoustic and electric guitar and delved into the world of rock and pop. While studying music at Virginia Tech University, he was accepted into the Virginia Tech Jazz Orchestra as lead pianist. Jamie studied jazz improvisation, technique, and scoring. During this period, he was fortunate to receive professional training under mentor, Chip McNeil, jazz director, Grammy Winner, 1st tenor sax, and lead arranger for Arturo Sandoval and Maynard Ferguson.
In 2001, Jamie formed rock band, "Jivestone" in Northern Virginia and resided as keyboardist, singer, and songwriter, recording two albums and playing various clubs in the Tri-State area.
Since moving to the West Coast, Jamie has been consistently busy, collaborating with many artists and providing additional music and arrangements on numerous recordings. In 2005 he joined recording artists, "International Farmers", playing keyboards, and led the band to win Reggae Artist of the Year at the Los Angeles Music Awards, the South Bay Music Awards, and the Hollywood Music in Media Awards.
He has also acted in, co-wrote, and produced TV pilots, "Road to Rhythm" and "Transplants", nominated in the New York Television Film Festival. He has been featured in recordings for various artists as a session musician and has has co-written and produced 6 albums.
Jamie currently plays keyboards for Los Angeles funk rock band, "ZEN ROBBI" and children's band/super group, "JELLY OF THE MONTH CLUB". Most recently, Jamie has been composing music for commercials, music videos, and short films.
Outside of composing, Jamie helped rebuild the Rhodes Music Corporation, bringing back the original Rhodes electric piano featured in thousands of recordings. Jamie Bullock led a team that manufactured and sold the pianos to artists all over the world. He personally worked with Stevie Wonder, George Duke, Herbie Hancock, Greg Philingaines, and many other professional keyboardists to help develop the awareness of the Rhodes Mark 7 piano.
Jamie is an accomplished musician (piano, keyboards, guitar, vocals, pro audio) with over 20 years of experience in professional recording, live performance, leadership, and private instruction. He currently lives in Hermosa Beach, CA with his wife (and singer), Lara Beers, son, Jackson, and daughter, Lola.
Kevin Sousa
Singer-Songwriter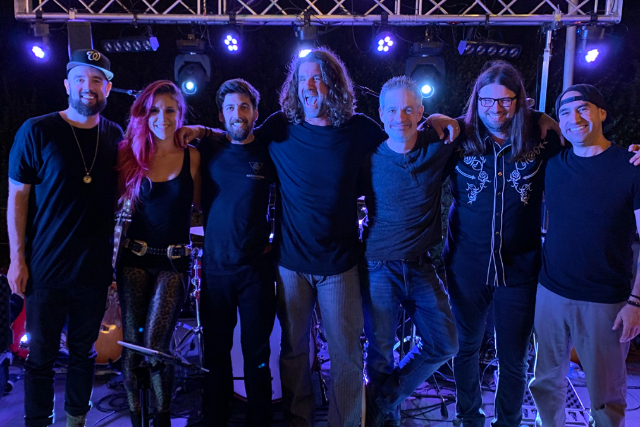 Kris Doron
Singer-Songwriter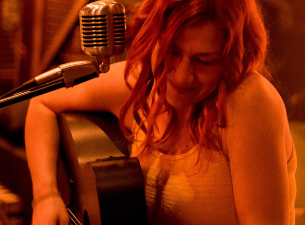 Kris Doron is about to release her debut album, much to the excitement of her fans. With the album expected to be a success , the exciting, newfangled sound that she has made her own is certain to gain interest from across the world.
The development of her unique style is the result of a lifetime of musical influence. Growing up around talented musical families meant that Kris was always surrounded by different forms of music. She was exposed to a wealth of music as a child, all of which influenced her development.
Her first foray into learning an instrument herself came when she started to sing. Later she studied opera, which she continued with for years before finally picking up a guitar at the age of 16, a decision which she never looked back from.
Born in southern California, it was here that she developed her musical tastes and interests, and it wasn't long after picking up a guitar that she was experimenting with the traditional vocals and soulful passion of Amy Winehouse, Aretha Franklin and Missy Elliot, all of which have had a profound influence on the direction her musical journey has taken.
After realizing that making music was her main goal, she has now begun to showcase her talent in various venues across Los Angeles, playing at numerous gigs and making sure that her name and music are being heard by as many people as possible.
Lance Keller
Funk-Rock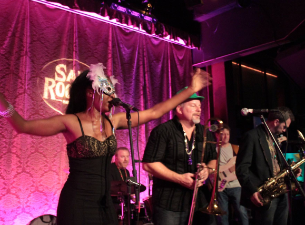 Alligator Beach is a perfect choice for a New Orleans/Mardi Gras themed party or as an alternative to the typical top 40 dance band. The songs we play are both familiar and unique at the same time.

A concert is an exchange of energy between the band and the audience. When AB takes the stage we throw out energy like cheap beads and feed off the energy that the audience gives back. It starts with a secondline groove. We add a funky rhythm section, some tasty horns & a sexy singer. The band and the audience start to bounce and the party begins.

Alligator Beach is a 6-8 piece, LA based, New Orleans funk/party/dance band. We play classic NOLA songs from the Neville Brothers and The Meters, other pop songs that we change up and "take to New Orleans" and a growing list of originals.

Members of Alligator Beach have performed and recorded with Etta James, Bette Midler, Rod Stewart, The Eurythmics, Tom Petty, Dr. Dre, Barry White, Ziggy Marley, Yes, Kenny "Babyface" Edmonds, Stanley Clarke, Ringo Starr, Beyonce, Ray Charles, Maceo Parker, Kool and The Gang, Van Morrison, Keith Richards, Roger Daltry, Buddy Guy, Bob Weir, Levon Helm, Albert Lee, The Jacksons, Sister Sledge, Shiela E, Tierra, Bo Didley & Orgone.
Lara Beers
Singer-Songwriter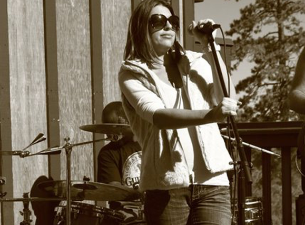 International Farmers is a persistent bunch. Anchored by Preston Nelson on drums (son of longtime Ben Harper bassist, Juan Nelson), the band interweaves a highly danceable form of modern reggae. The band was originally formed by childhood friends Daniel Primavera (guitar) and Jeremy Odom (bass). Their deep passion for reggae, hip hop, and punk came together in Atlanta, GA around the summer of 2000. Along the way musicians were added: the powerful and soulful Lara Beers on vocals, the funky and playful Jamie Bullock on keys, and the jazz master Brian Landau on saxophone.
Zen Robbi
Singer-Songwriter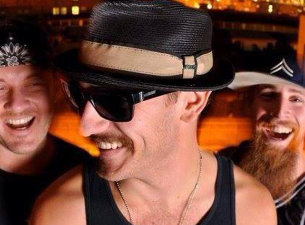 Four man funk band with aspirations of world domination.
Mic Dangerously
Singer-Songwriter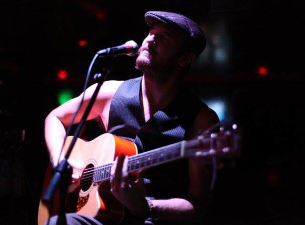 Michael "Dangerously" De La Torre, the name says it all. Mic is one of the main musical forces behind Los Angeles funk heavy hitters Zen Robbi, brand new pop sensation Lunar High, and Southern California's premier children's music bandThe Jelly of the Month Club. His music has been featured on several FM and XM stations throhgout the US, and he can be seen performing regularly all over California. His songs have been licensed for use by TLC, CMT, FOX, MTV, Knott's Berry Farm, Disneyland & more.
Mic is also the executive producer for Hollywoodstock Productions and Bad Cat Music Group, and works primarily out of 17th Street Studios and Hollywoodstock Studios. Mic's newest album "Gin Joint Juke Box" is an unplugged album with plenty of acoustic guitars, ​and a few friends to accompany these folky and bluesy ballads.​