White Tar
with The Jetties, Orange Mayfield, Captain's Son
March 11, 2020
8:00 pm
( Doors:

6:00 pm

)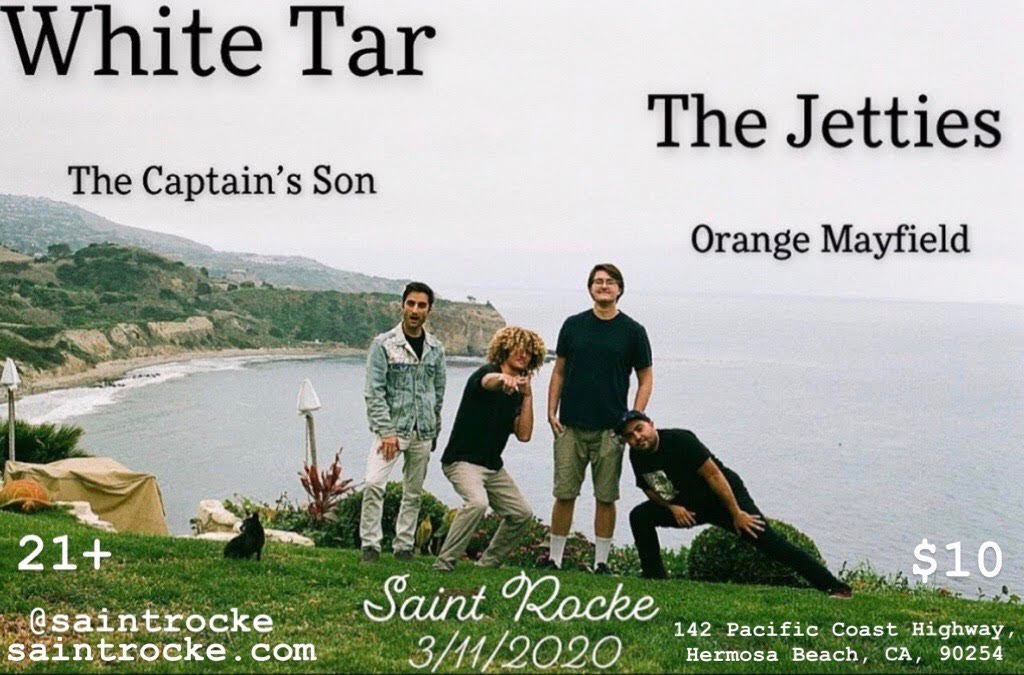 Additional Info
This is a General Admission ticket and does not guarantee seating. For table reservations please call 310.372.0035 or email ana@saintrocke.com.
Artists
White Tar
Surf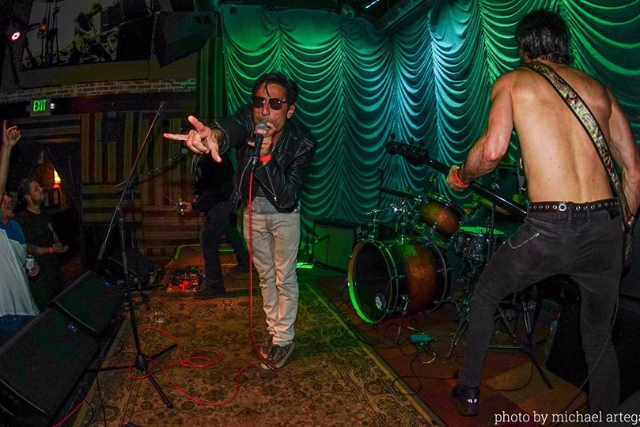 Modern guitar driven Indie Pop taking you on a Surf trip through Punk nostalgia. White Tar never ceases to resolve it's glory through driven aspects of go-getters and dream chasers. In a city where the lights shine low and the waves crash in, there's always those doomy daze and pretty babes to keep your ears happy and spirit wild at a White Tar show. With a second full length album being written and new bouts of shows cropping up, there's something brewing beyond the pot that is happening before our very eyes. That's something you might catch and wont want to let go of.
The Jetties
Surf Rock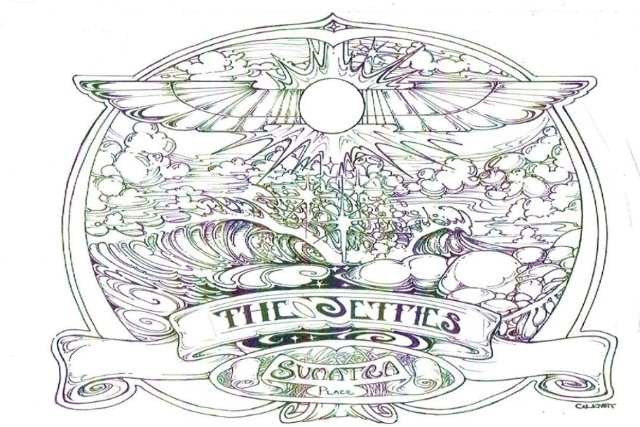 We all came to from blacked out drunkness not knowing who the hell either of us were nor whose room we were in or whose instruments we were playing nor what song we were playing, but we played it well and we played it long and it came to be. Not the Betties. Not the Yeti's. But the Jetties. Damn straight slinky jim.
Orange Mayfield
Surf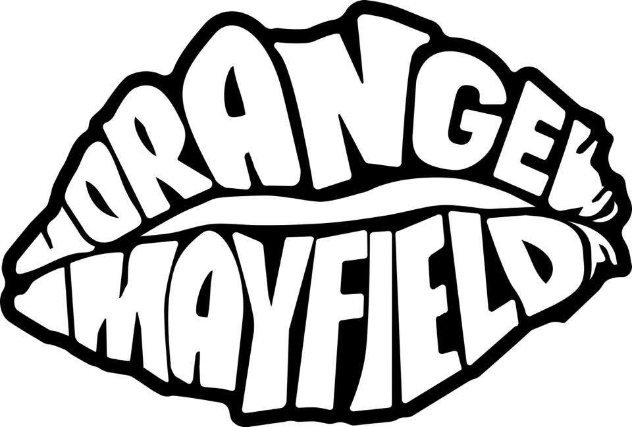 Orange Mayfield is an American rock band that formed in Los Angeles. With their progressive and psychedelic grunge inspired music, Orange Mayfield combines the sounds of the 60's and 90's to breathe new life into a dying genre – resurrecting the greatest eras in rock and roll history. Their philosophical lyrics and sonic experimentation bring soul back to modern day rock music.
Captain's Son
Rock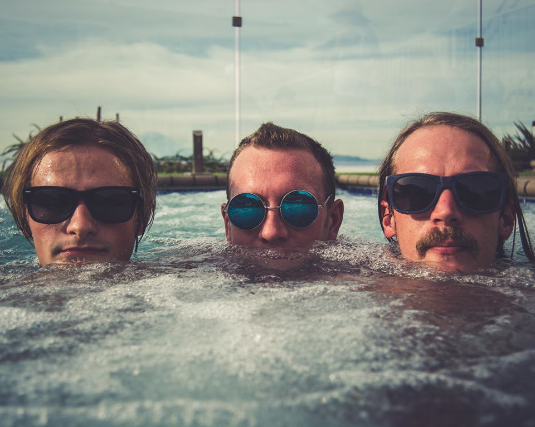 The Captain's Son, a surf pop power trio out of Long Beach, CA. TCS combines indie surf pop, beautiful layered harmonies and classic garage rock n' roll. Taking influence from 60's artists and modern indie groups, the band have succeeded in crafting a unique sound all their own.