Peter Beckett's Player
with Mardez
January 24, 2020
8:00 pm
( Doors:

6:00 pm

)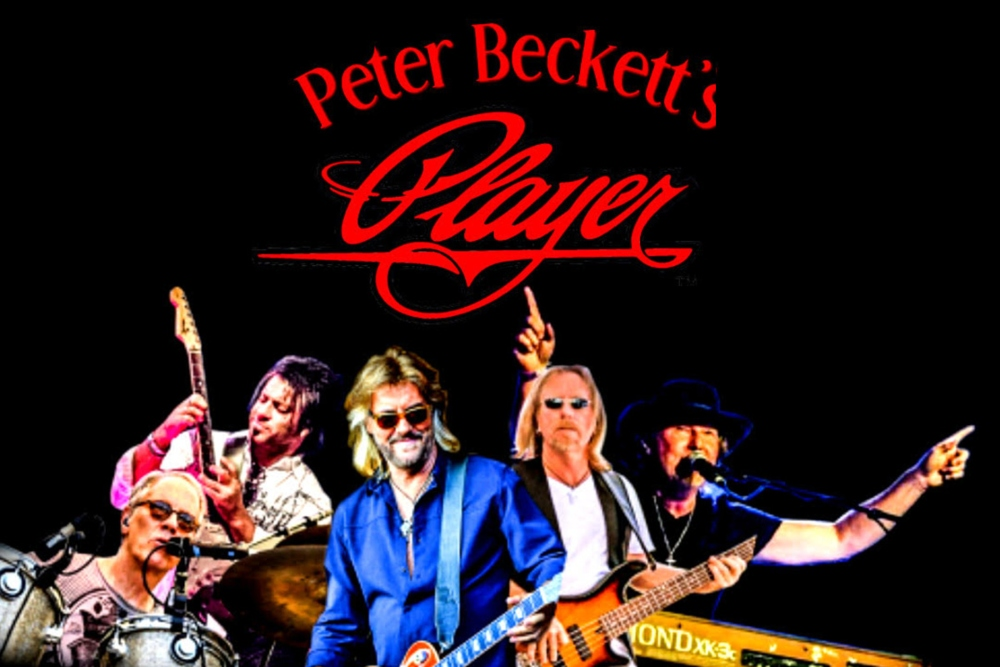 Additional Info
This is a General Admission ticket and does not guarantee seating. For table reservations please call 310.372.0035 or email ana@saintrocke.com.
Artists
Peter Beckett's Player
Soft Rock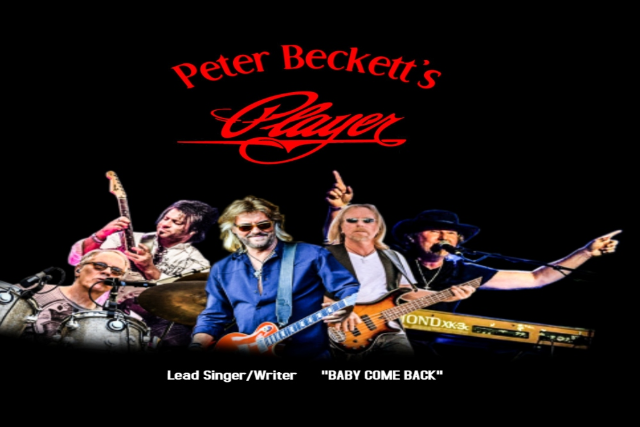 The classic '70s band featuring original singer Peter Beckett, writer of Player's music, including their international #1 hit "Baby Come Back".
Peter Beckett and J.C. Crowley met each other at a Hollywood Party in early 1977. The two found each other interesting in their diversity: Beckett, a rock musician from Liverpool, England and Crowley, a country singer from Texas. Within a week, they started writing songs together. A short time later, they enlisted the help of Ron Moss on bass and John Friesen on drums and Player was born.
After Robert Stigwood signed Player to RSO, they enjoyed success for many years following their number one single "Baby Come Back" which was written by Beckett and Crowley and sung by Beckett. Their second single "This Time I'm In It For Love" reached #10. They toured with Boz Scaggs, Eric Clapton, Heart & Kenny Loggins, among others. Eventually J.C. Crowley left the band to record a solo country album & Ron Moss left the band to pursue acting.
Beckett continued to write and produce several more albums as Player. Concurrently, he spent nine years in Little River Band, writing several singles for them as well as a featured performer singing "Baby Come Back" at every show. He has also penned music for many movies and television shows including Karate Kid, St Elmo's Fire (Grammy nominated), Frankie & Johnnie, Basic, Terminator 3, along with writing hits for other artists including Olivia Newton-John, Kenny Rogers, Heart and The Temptations.
Peter Beckett is still going strong, both as a solo artist touring with many other classic 70's bands and with his own band Peter Beckett's Player. The current line-up of talented musicians includes long-time Player lead guitarist Rob Math, guest star drummer Burleigh Drummond of Ambrosia, keyboardist Francis "Buster" Akrey (Steely Dan) & bass player Mark Winley (Johnny Winter Band).
Mardez
Soft Rock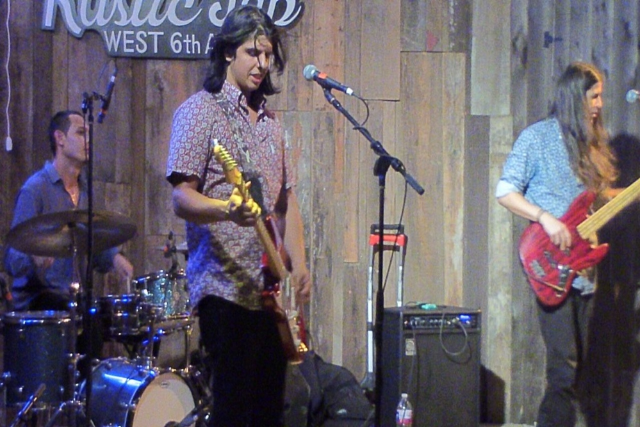 Mardez is an original funk, soul, and rock n roll band formed in Austin, TX by guitarist, singer, and songwriter Mario Hernandez (Mardez). Mario was born in Clovis, California. Three days after high school graduation he moved to Dallas, Texas. He lived across the street from a popular blues bar called The Goat. For two years, Mario spent 2 to 3 days a week there honing his chops playing with world renowned musicians. Mario then moved to Austin, Texas to play music professionally and attend the University of Texas at Austin. Upon forming his original group, Mario played in the backing band for Austin based soul singer JJ Jones and the Howling Coyotes as a guitarist. After a few months of consistent live shows at various venues with her, he began gaining positive reactions to original songs of his, that JJ would ask him to play. He then formed a trio group and decided to begin playing shows as an original band mostly in the entertainment district of Austin. The trio kept their soulful roots learned from JJ Jones and various Texas blues musicians such as Gary Clark Jr., Preston Wood, Tutu Jones, Perry Jones, Mark Newman, and Jamie Van Beek who Mardez has accompanied playing and jamming with. Mardez includes some traditional blues covers in his set to pay respect to the musicians he learned from. Although Mardez original songs are heavily influenced by funk, rock n roll, and Latin rhythms that create a unique blend of percussive dance beats, energetic bass lines, soulful vocals, and powerful guitar solos. Since the band's inception they have played 300 plus shows in the Southern, Western, and Eastern parts of the US. Mardez recorded a debut EP album of songs that gained popular responses from the many live performances the he has played. One of albums tracks, "Born in a Bar" is inspired by the idea of Mardez's young age when he started to perform in Texas bars after leaving his beloved hometown in California. The song also won a selection for airplay on national rock radio station Rock Rage Radio. Mardez is currently being played weekly on this station as well as recieving radio promotions. He has been a featured artist on the local Austin news channel Fox 7 and performed live with his band. He's also received radio airplay for "Born in a Bar" on 94.1 Wemberley, TX, 89.5 Sweet Sunday Sounds in Australia, and showcased on an emerging artist playlist on Spotify. Mardez's newest single "Live On A Cloud" was released on July 5th, 2019 and is about living your best life by focusing on love, truth, raising a drink to the sky. The song has since been Review and featured on music blogs such as Talk About Pop Music & ParaPOP. And been added to Spotify playlists Fresh Pop, Indie Good Vibes, Los Angeles Local, The Scanner, and Existing and Occuring Talent. The song also gains airplay regularly spinner on Rock Rage Radio and Phoenix Radio. In October 2019, Mardez won selection using "Live on a Cloud" to record live Direct-to-Vinyl at Leesta Vall Studios in Brooklyn, New York. Mardez believes that playing live is the essence of his artistic expression and currently performs in his new home Los Angeles, California. In 2020, he opened for the legendary Oingo Boingo Former Members and The Pat Benatar Experience. Mardez strives for a true and live Rock N Roll lifestyle so that that spirit reflects through his music and in every show he plays.