February 9, 2020
7:00 pm
( Doors:

6:00 pm

)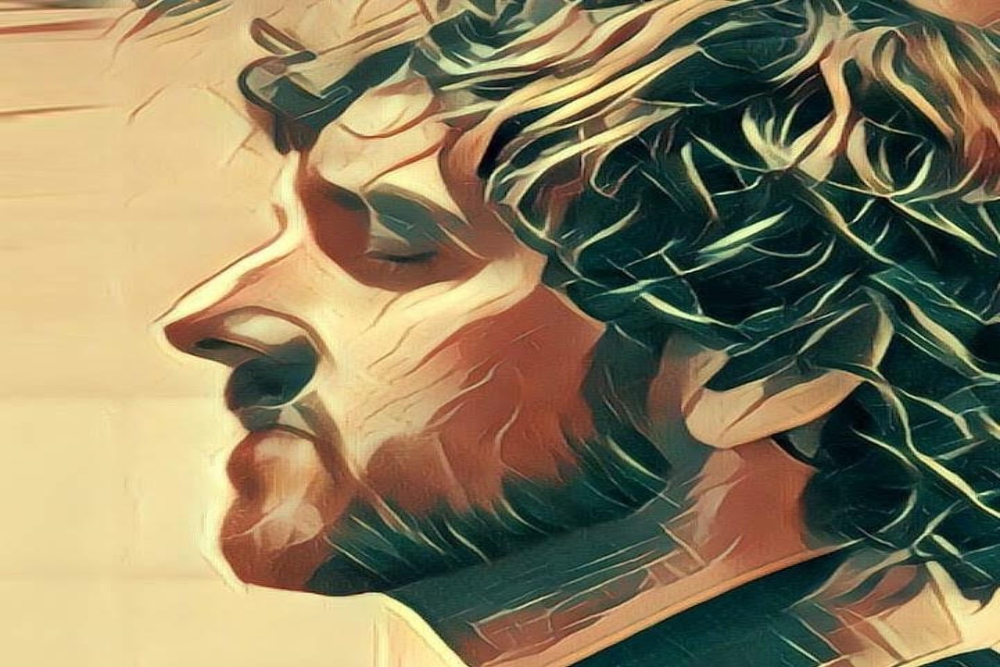 Additional Info
This is a General Admission ticket and does not guarantee seating. For table reservations please call 310.372.0035 or email ana@saintrocke.com.
Artists
Danny Hamilton
Alternative Rock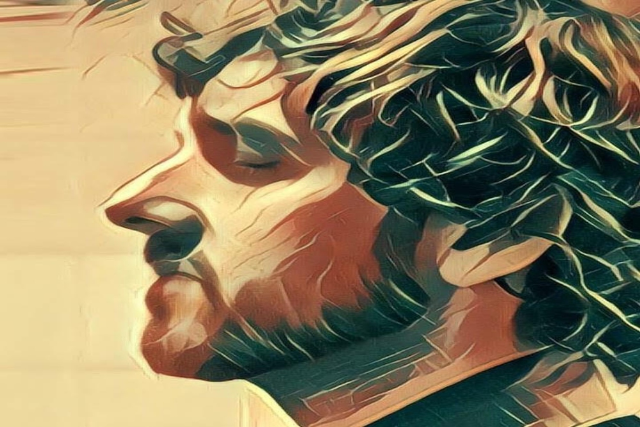 Local musician Danny Hamilton is thrilled to announce the highly anticipated release of his newest album "Here All Along" and his album release party at Saint Rocke in Hermosa Beach on Sunday, February 9. Fifteen years in the making, the roots-rock/alt-country album showcases a number of popular tracks that Danny has been playing for years at venues across the South Bay/Los Angeles area.
"Here All Along" is Hamilton's first full-length album release since 2003, although he has been releasing well-received singles for over 15 years. The fully independent project has been a labor of love for the singer-songwriter, who funded it entirely himself. The alt-country style and deeply personal, yet relatable, lyrics are a window into his difficult past and his path to healing and growth. Many of the album's tracks were recorded in his childhood home where he took up artistic residence after the death of his father.
"After my dad died in 2016, the house I grew up in was empty, and I moved all of my home studio equipment and instruments there and used the space as a recording and rehearsal studio. It was my sanctuary that year, until we had to prepare to sell it. I got a lot done, both artistically and in my own personal and emotional healing," said Hamilton.
In 2006, Hamilton married his high school sweetheart and ducked out of the music scene to focus on his family. In 2012, the couple welcomed their son, who has become an inspiration and catalyst for Hamilton's return to songwriting and live performance. The artistic and musical growth he experienced during his hiatus are showcased in his newest album.
In "Here All Along," Hamilton's deep, melodic harmonies are rounded out by upbeat piano chord progressions, lively backups, and attention to drum and bass. He even snuck in an instrumental piano piece that leaves no doubt to Hamilton's remarkable musical aptitude.
As a well-known player in the local music scene, Hamilton's album boasts notable musical contributors. Butch Norton, on drums, is the founding member of The Eels and has toured with Lucinda Williams and worked with Tracy Chapman and Aimee Mann. Phil Gilbreth, on bass guitar is best known as the bassist for The Twisters. Dave Pearlman, of Pearlman studio microphones, contributes pedal steel guitar. Steve Shriver, on harmonica, is a well-known visual artist in the South Bay. Freddy Hernandez, also on bass, and whose father was the original bass player for Oingo Boingo, plays with the current Oingo Boingo band. Kira Lingman, on guitar, plays with The Hollow Legs, a well-known local band. Other local legends that contributed to the album are Abby Posner and Sara Dee.
In addition to being listed in Music Connection Magazine's HOT 100 list, Hamilton has been nominated twice at the Los Angeles Music Awards for "Male, Singer-Songwriter of the Year" and once for "Independent Album of the Year" for "Where Do I Fit In," Hamilton's first full-length studio release.
Hamilton and his band held a featured spot at the Inkslinger'sBall at Anaheim Stadium, and has rocked audiences at South BySouthwest and numerous art and music festivals all over Southern California.
In 2008, Hamilton and his song "I'm Still Here" were featured on Country Music Television's "Music City Madness" contest. The following year, his song "Bury the Devil" took him all the way to second place in that same nation-wide competition on CMT.
Hamilton has opened for many well-known artists, such as The Marshall Tucker Band, Roger Clyne & The Peacemakers, Paul Thorn, Dana Fuchs, Cody Canada, and BJ Barham. His original tunes can be heard in multiple indie feature films, along with a handful of episodes of MTV's second season of "My Life As Liz," currently in syndication all over the world.
Check out "Here All Along" at his album release party on Sunday, February 9 at Saint Rocke in Hermosa Beach.
Abby Posner
Rock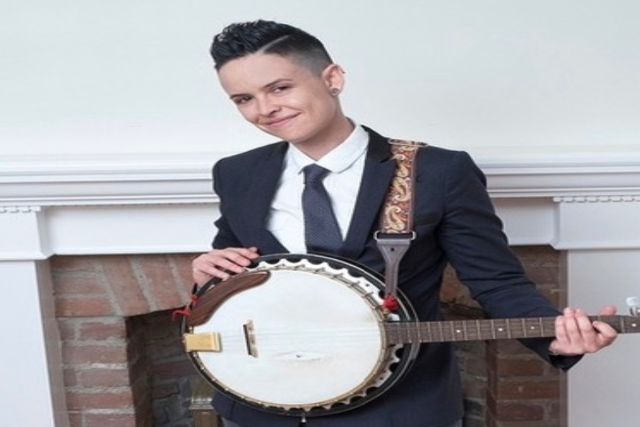 Abby Posner

Abby Posner has been a working musician in Los Angeles for the past 16 years. She is best known for her ability to play nearly any instrument that she can lay her hands on, twisting genres, and pushing the boundaries of folk and roots music. If you have seen Abby perform live, you know she can play a mean lead-blues guitar solo, or throw down a complex Earl Scruggs banjo riff. You also may have spotted her playing drums, mandolin, or bass while using her looping pedal. In addition to her versatility, she puts passion and soul into everything she plays.
This CalArts music graduate has composed music for commercials/TV, films, and radio shows all over the globe (including Old Fashioned, The Fosters, This American Life, The Art of More, and Last Tango in Halifax just to name a few). She also has music placed in commercials and TV shows all over China, Sweden, The UK, and Australia. Posner appeared in two episodes of GLEE on season four playing banjo and guitar, and the Freeform show Famous In Love playing banjo. In 2015 Posner performed live on KCAL 9 news and Good Day LA playing original songs.
Posner has scored three films (Across Land Across Sea, Through Their Eyes, and award winning short Animation Elizabeth Sees) while playing and touring with her indie folk band Abby and The Myth. In 2019 Posner will be a principal role in a Bank Of America commercial for the Ken Burn's PBS Country Music Documentary.
Posner formed her project 'Abby and The Myth' in 2015 and they have taken LA by storm with their catchy indie folk songs. The band released their EP Ghosts and Frames April - 2015 and have been touring nationally. They have had several residencies at the famous Hotel Cafe in Hollywood, and in 2017 released a new full length record titled When You Dig A Well. After signing with Gary Calamar's licensing company, Laurel Canon, Abby and The Myth have gained recognition in the LA music scene.
Hollow Legs
Music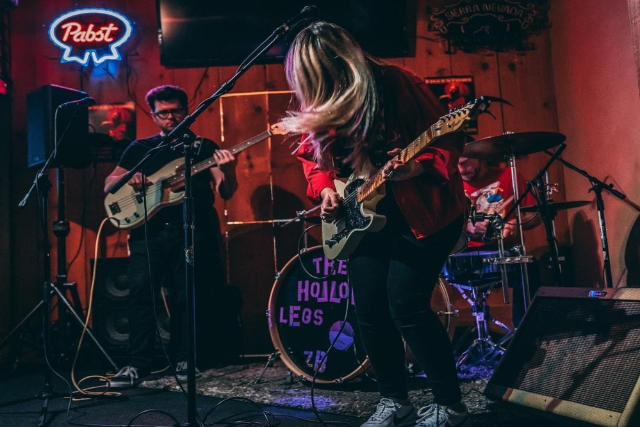 The Hollow Legs

Despite growing up on the chill beaches of west Los Angeles, The Hollow Legs have crafted a sound that is far from easy listening. Subscribing to the theory that creativity benefits from constraints, they stripped their soulful rock n' roll down to its essential elements: guitar, bass, and drums. But don't call them a power trio, they are much more than that. Kira Lingman, lead guitar and vocals, and Zach Bozeman, drums, have been honing this powerful and unique sound for years at venues all over Los Angeles. In 2018, they added the immense talent of multi-instrumentalist Hugh DeFrance to hold down the backline on bass. Check out their new single, "Our Name" that was released in August 2019.
Witnessing Kira, Zach, and Hugh play live is an experience not easily forgotten. Arresting, chaotic, beautiful, intense, sweet, and of course, soulful.