Guitar Shorty
with Jon Geiger
March 1, 2020
7:00 pm
( Doors:

6:00 pm

)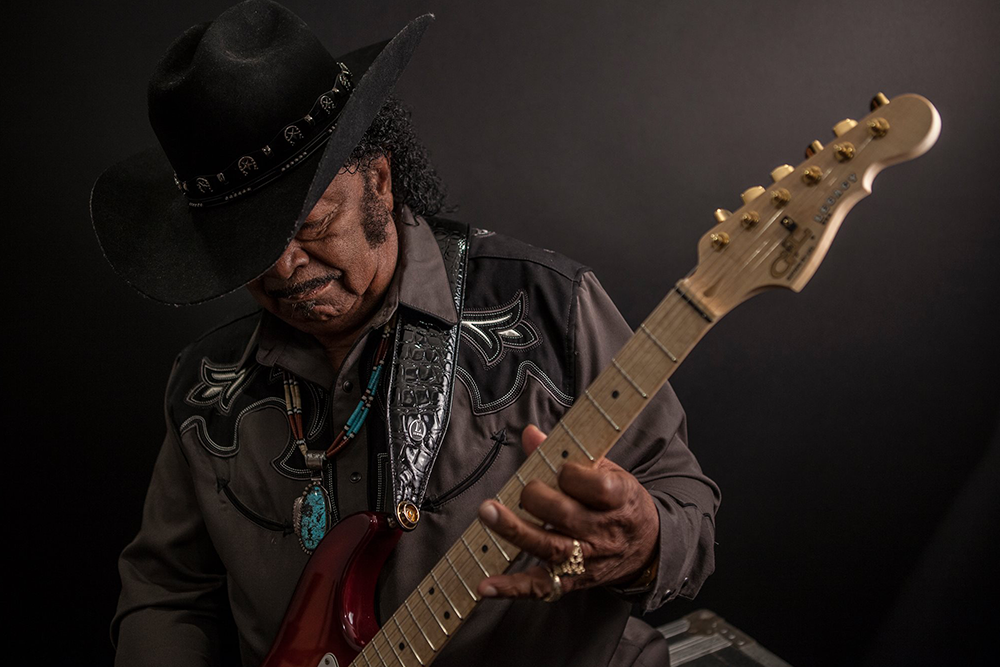 Additional Info
This is a General Admission ticket and does not guarantee seating. For table reservations please call 310.372.0035 or email ana@saintrocke.com.
Artists
Guitar Shorty
Blues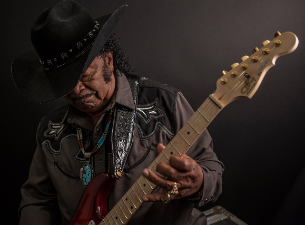 Guitar Shorty was born David William Kearney on September 8, 1939 in Houston, Texas and raised in Kissimmee, Florida by his grandmother. He began playing guitar as a young boy, excited by the sounds of B.B. King, Guitar Slim, T-Bone Walker and John Lee Hooker. His first lessons came from his uncle, but when it became clear that the youngster was serious about his music, his grandmother hired a teacher for him. "I learned so fast I was always two or three pages ahead of my teacher," Shorty recalls. After a move to Tampa when he was 17, the young Kearney won a slot as a featured guitarist and vocalist in the locally popular 18-piece orchestra led by Walter Johnson. Being younger—and shorter—than the rest of the band, a club owner bestowed the name Guitar Shorty on him, and it stuck. After a particularly strong performance by Shorty in Florida, the great Willie Dixon, who was in the audience, approached Shorty and said, "I like what you're doing. You've got something different. I gotta get you in the studio." A few weeks later Shorty was in Chicago and, backed by Otis Rush on second guitar, he cut his first single, "Irma Lee" b/w "You Don't Treat Me Right," for Chicago's famed Cobra Records (the first label home for Rush, Magic Sam and Buddy Guy) in 1957. "Willie Dixon was a huge influence on me and my singing," Shorty remembers. "Willie helped me find my own singing voice and showed me how to tell a story with my words."
Jon Geiger
Classic Jazz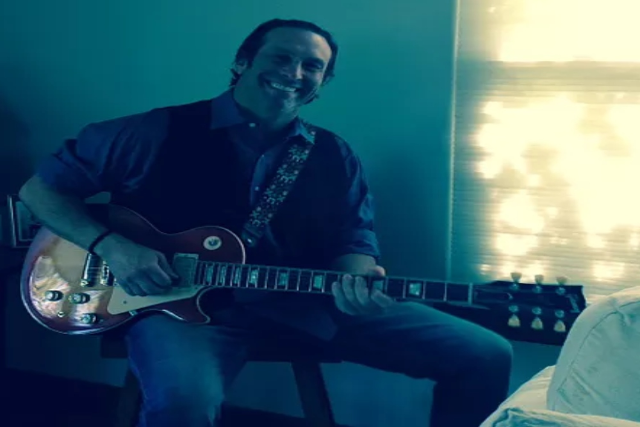 Jon Geiger bleeds for his audience. Called one of the most soulful vocalists and guitarists in the music scene, he has garnered significant notice from some pretty spectacular people and industry trades.
​A veteran of the Austin Music scene, Jon grew up in New York and became a brown belt in Jiu Jitsu just to make it home from school safely on the tough streets of Harlem. The deep soul of BB King's "Live at the Regal" and the ferocious intensity of Eric Clapton's guitar work were life changing for Jon. Playing guitar became Jon's reason for living. The talent and passion of teenage Jon were quickly recognized by jazz greats such as Emily Remler and Hiram Bullock, both of whom took him on as a private student. Remler even referred to Jon as her protégé. His talent earned him a full scholarship to the Berklee College of Music. After completing his studies in Boston, Jon promptly moved to Austin and began working alongside the Austin greats and playing Antones and the Texas blues haunts.
After an auto accident, doctors told Jon he would never walk again. Jon refused to accept that, so he rehabilitated himself and, five years later, he ran his first marathon. A subsequent auto accident left him with no feeling in his hand but, again, Jon resolved to do anything necessary to recover and play guitar. Now, Jon is turning heads on the Los Angeles music scene with his unique blend of captivating guitar work, soaring vocals and artful songwriting.
Jon has accrued a veritable binder of accolades from the press from Texas through Los Angeles and has been hand-picked by greats ranging from Robben Ford, John Mayall, Charlie Sexton, Doyle Bramhall, and Joe Ely to open their shows. Geiger is probably one of the industry's "best kept secrets." However, that won't hold for long. He's already paid his dues and, everywhere this artist has graced a stage, people remember his passion... often years later.