Elvis' 5th Annual Birthday Bash featuring Graceband - The Ultimate 12 piece tribute to "The King" with special guest Abbey Road
with
January 25, 2020
8:00 pm
( Doors:

6:00 pm

)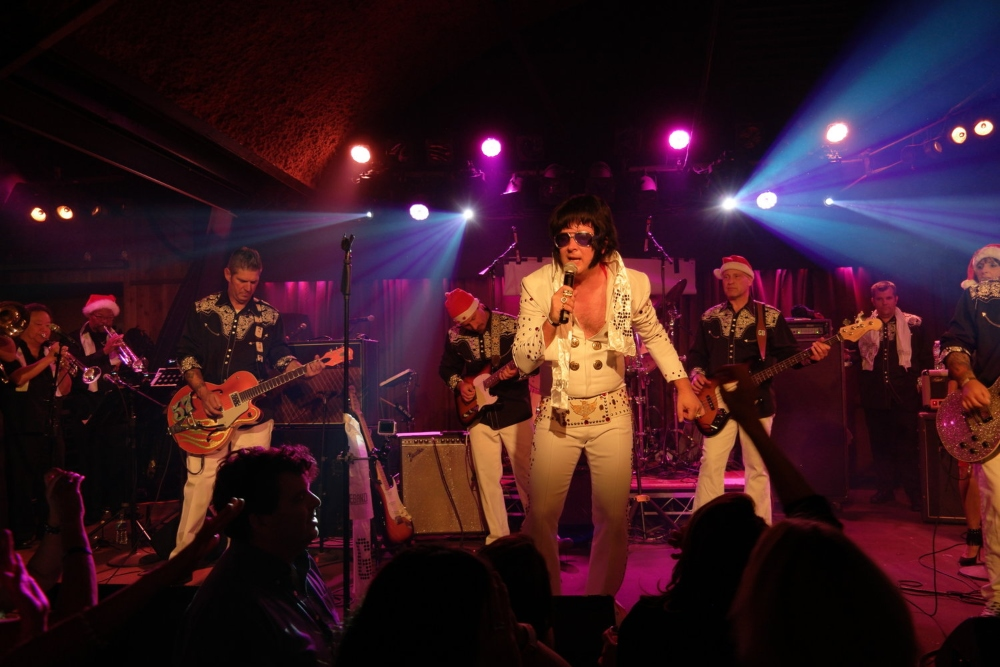 Additional Info
This is a General Admission ticket and does not guarantee seating. For table reservations please call 310.372.0035 or email ana@saintrocke.com.
Artists
Elvis' 5th Annual Birthday Bash featuring Graceband - The Ultimate 12 piece tribute to "The King" with special guest Abbey Road
Rock & Roll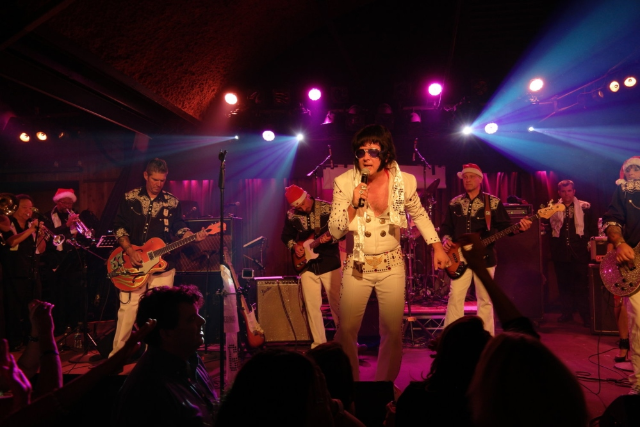 GRACEBAND IS AN EXPLOSION OF FUN, HIGH-ENERGY, ROCK N ROLL. CHANNELING THE BEST OF "THE KING'S" VEGAS YEARS, YOU'LL HEAR THE BIG HITS WITH BIG ARRANGEMENTS, FROM CALIFORNIA'S ONLY 12 PIECE ELVIS TRIBUTE.
GRACEBAND: ERIC "BULL" DURHAM (RYTHM GUITAR), RYAN ROELEN (LEAD GUITAR), SCOTT "SKITTLES" MAY (RYTHM & ACOUSTIC), CHRIS "RYTHMN ACE" SHINALL (DRUMS), DANNY BEHRINGER (BASS).
THE GRACENOTES: "SWEET" CAROLINE MCLEAN & KATE WALKER.
THE HORNS O' PLENTY: DREW "THE PRINCIPAL" GAMET, ROBERT "THE GODFATHER" MUKAI, JIMMIE "BIG DADDY" WILLIAMS, & RICHARD "SWEET SAXY" SYKES.