Hollywood U2
with Atomic Blond
January 17, 2020
8:00 pm
( Doors:

6:00 pm

)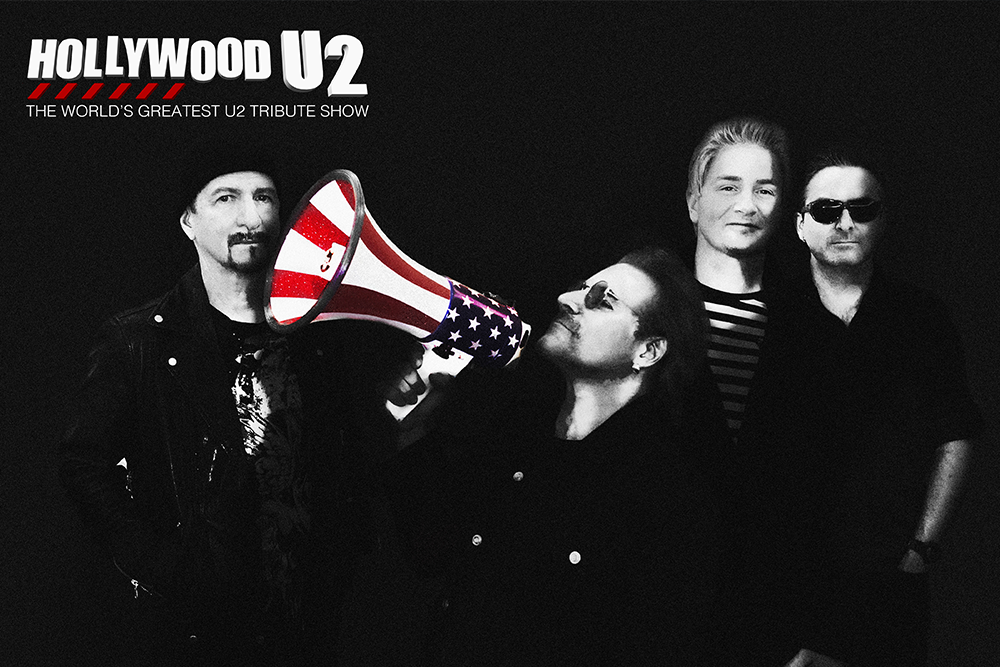 Additional Info
This is a General Admission ticket and does not guarantee seating. For table reservations please call 310.372.0035 or email ana@saintrocke.com.
Artists
Hollywood U2
Music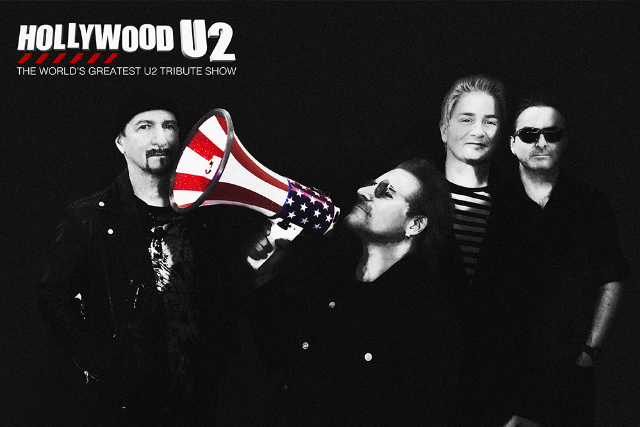 Hollywood U2 featuring Hollywood Bono (Joe Hier) is the only Bono Impersonator to have sung live with Bono and U2. They are the only Tribute band officially invited back to perform a second time on Mark Cuban's AXS TV Show "THE WORLD'S GREATEST TRIBUTE BANDS". Invited to perform on Season 1 of the show, they were asked back by popular demand for season 5. Proving they are indeed, The World's Greatest Tribute to U2! U2 fans don't miss this energetic performance at SAINT ROCKE featuring all the great hits from U2's over 30 year career. Bono said about Joe Hier "He is the split of me….. he has a beautiful voice…he's in a U2 look-a-like band of dopplegangers called Hollywood U2.
The Edge Said "He knew the song better than we did.."
U2 Radio.com "This is the Best U2 tribute there is!"
Robin Williams Actor/Comedian said "Good Looking Like Bono!"
You will think Bono is right in front of you.
Atomic Blond
Rock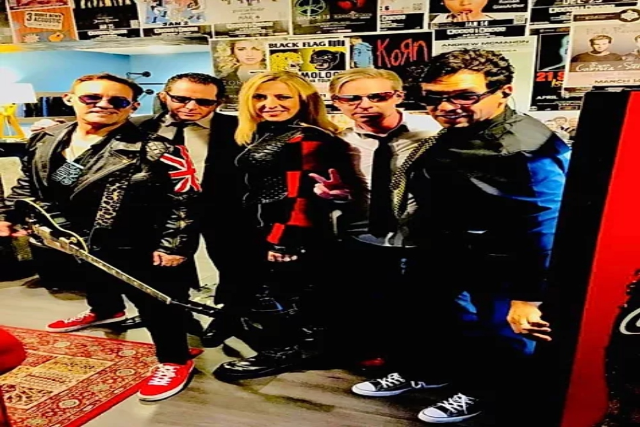 ATOMIC BLOND ("no e")
is a musical experience that mixes 80's & 90's New Wave, Alternative, Synth, influenced music in a high energy style of their own. ATOMIC BLOND has been given a mission to entertain each and every person they come in contact with and never leave a club or venue without the crowd wanting more.

ATOMIC BLOND books shows at Upscale venues, Summer Concert Series, Corporate Events, Private Parties, Fundraisers and will provide customized event services. Their musical chemistry and high energy shows have gained them loyal fans and top bookings at some of the best venues.

ATOMIC BLOND performs all over the country and has performed with such well known acts as - Berlin, Missing Persons, The Fixx, Dead Man's Party, Bow Wow Wow and many more.