Atomic Punks
with Like Zeppelin
December 7, 2019
8:30 pm
( Doors:

6:00 pm

)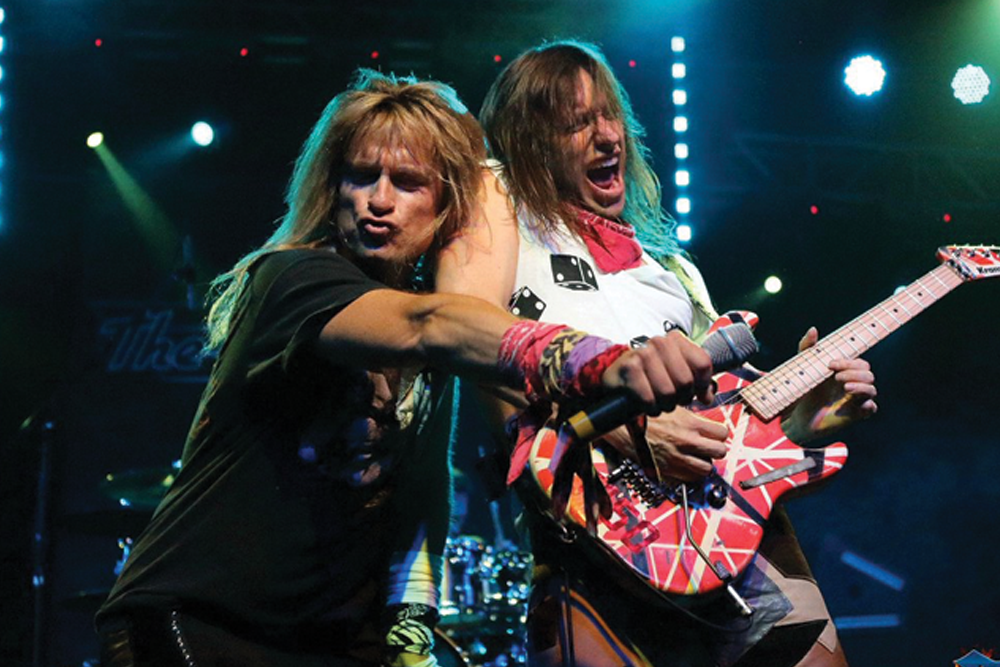 Additional Info
This is a General Admission ticket and does not guarantee seating. For table reservations please call 310.372.0035 or email ana@saintrocke.com.
Artists
Atomic Punks
Pop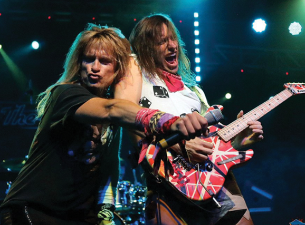 The Atomic Punks are a tribute to early Van Halen, the David Lee Roth era. Formed in 1994, the Atomic Punks have performed well over 300 shows in places like Hollywood, CA, San Diego, CA, Las Vegas, NV, Phoenix, AZ, Scottsdale, AZ, Seattle, WA, Denver, CO, Honolulu, HI, Andover, MN, St. Louis, MO, Pittsburgh, PA, most recently Salt Lake City, UT, and most importantly, Pasadena, CA, where Van Halen started their meteoric rise to stardom.
Voted "Best Tribute Band" by LA's "Rock City News" three years in a row, the Atomic Punks have created a national following that continues to grow by leaps and bounds all the time.
In his 1997 auto-biography "Crazy from the Heat," former Van Halen frontman David Lee Roth referred to the Atomic Punks as "The best tribute to Van Halen ever!" Dave cemented his admiration and appreciation for the Punks' talents by hiring original axeman Bart Walsh to play guitar on his "DLR Band" tours from 1999-2001. Bart's replacement, Brian Young, recreated Eddie Van Halen's sound and furious guitar playing so precisely, that Dave again looked to the Punks, and took the guitarist out on the road in 2002 for his national tour with fellow ex-Van Halen frontman, Sammy Hagar.
Van Halen bassist Michael Anthony performed a set with the Atomic Punks in Pasadena, CA, and said "I feel like I am back in 1982 performing with the old band!" Anthony added, "The Atomic Punks rock!" Anthony recently joined the band again on stage, at the House of Blues in Anaheim, CA on January 31, 2003. He played nine Van Halen classics with the band including, "Runnin' With The Devil," "Hot For Teacher," "Somebody Get Me A Doctor," "Light Up The Sky," "You Really Got Me," "Panama," "Bottoms Up!," "Mean Street," and "On Fire."
Nationally syndicated radio host Howard Stern stated on his show, "The Atomic Punks become Van Halen. It's the total experience, they do Van Halen better than Van Halen themselves!"
Current guitarist Lance Turner is a top L.A. session player who has also toured and recorded with Giant recording artist P.O.L. and Drive Thru records recording artist Cousin Oliver. He recreates Eddie Van Halen's classic guitar sound, playing every riff and solo with as much energy and technique as Edward himself, while capturing all of the enthusiasm and flash of Ed's engaging live personality.
Original Punks members, Joe Lester (bass), and Scott Patterson (drums), make up a very formidable rhythm section, providing the same rock-solid foundation and pulse for Lance Turner and Brian Geller as Van Halen's own Michael Anthony and Alex Van Halen did for Eddie and Dave. Joe and Scott also help add all the signature backing vocals to the early Van Halen masterpieces they play.
The Atomic Punks Official Web Site at theatomicpunks.com continues to grow and gets hits from all over the world, and was recently completely redesigned and relaunched, under new management.
There is one important point the band always makes clear at their shows. The Atomic Punks don't think they are Van Halen, they simply love to play old Van Halen and it shows in their amazingly realistic, power-packed stage show. No Van Halen tribute band captures the note for note performance and feel of an old show like the Atomic Punks. If you love vintage Van Halen, and wish you could experience and relive the energy the "Mighty" VH created with "Diamond" Dave behind the mic, you do not want to miss the Atomic Punks. They are the ultimate tribute to early Van Halen!
Like Zeppelin
Classic Rock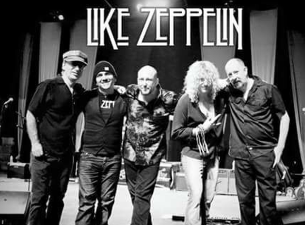 With crowd pleasing, ear crushing rock and roll power Like Zeppelin has been performing for the last few years on the west coast of California. Knocking out the classic songs of Led Zeppelin, Cory Kyle Lead vocalist not only fits the bill with his flamethrower of a voice and golden hair but has found his calling center stage in clubs, parties and venues of every kind.
With rhythm in his soul that comes out of his sticks drummer Dante Silva pounds out the inimitable heartbeat Led Zeppelinmusic is known for world wide. All the while booking the band and wearing the business man's hat in this line up.
Bassist Kevin Hicks may be quiet but his sound helps to glue together the very foundation of this killing band, which never fails to get everyone on their feet time and time again.
And lastly Christian Nesmith who has performed in Led Zepagain, Air Supply, Pundhound, The Monkees Touring Band, as well as many various recording sessions and commercials never disappoints while invoking the captivating magic of Jimmy Page on guitar.
Known for their casual and approachable attitudes, this band will fit the bill at House Concerts, Nightclubs, County Fairs and more one you see these guys you too will LIKE ZEPPELIN.