December 31, 2019
8:30 pm
( Doors:

7:00 pm

)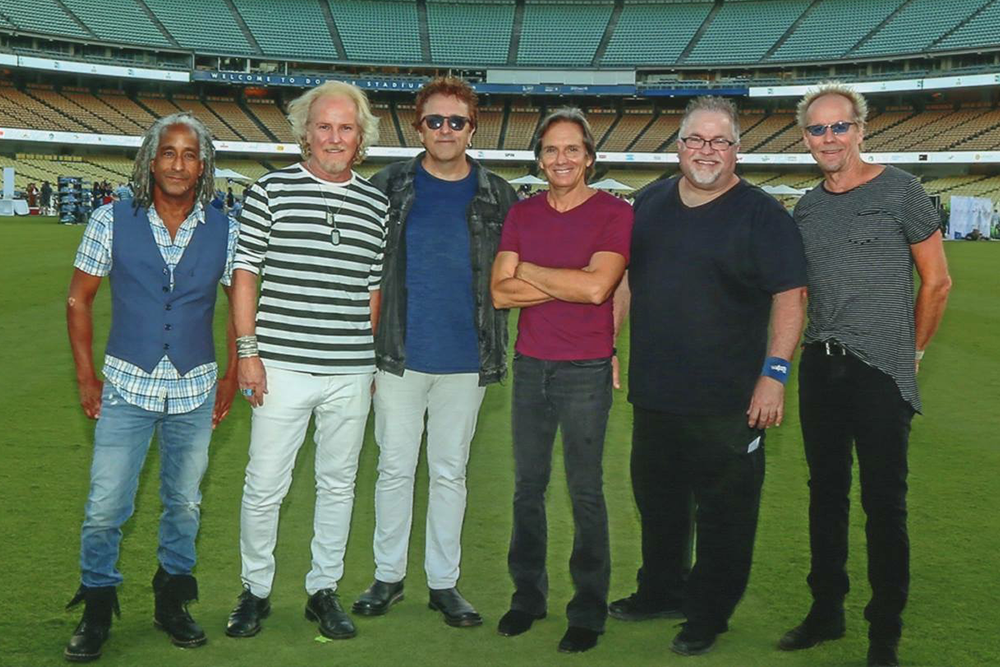 Additional Info
This is a General Admission ticket and does not guarantee seating. For table reservations please call 310.372.0035 or email ana@saintrocke.com.
Artists
Pine Mountain Logs
Rock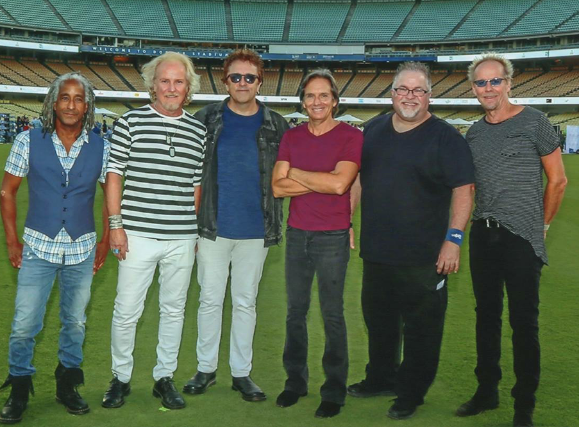 Prepare yourselves, if you can, for cover songs performed with such energy and attitude, with voices so pure and performances so transcendent, that you might just find yourself, against your better judgment, dancing so hard that your legs snap off, leaving your torso flopping helplessly -- yet happily -- into a musical oblivion. Such is the power of The Pine Mountain Logs.

For these are no ordinary covers. Surprises lurk around every corner. The Police's "Message in a Bottle" might unexpectedly turn into the theme from "Gilligan's Island." The chorus to David Bowie's "Fame" could transition into the chorus from Irene Cara's 80s anthem, "Fame: I'm Gonna Live Forever." Any song could end with the 70s tag "Solid Gold" -- and often does.

Because this is not your average cover band. The Pine Mountain Logs are, in actuality, the insidious alter egos of the popular Southern California band Venice. Praised for their pitch-perfect harmonies and stunning live shows by superstars like David Crosby, who calls them "the best vocal group in the country and one of the best bands I have ever heard," and Jackson Browne, who calls them "quintessentially Californian," Venice has cultivated quite the reputation, both domestically and internationally, for their brilliant musicianship, remarkable vocal stylings, and lyrics that are intelligent and often laced with wit.

But when these talented singers and musicians morph into the Pine Mountain Logs, brothers Mark Lennon (vocals) and Michael Lennon (guitars), and their cousin Kipp Lennon (vocals), along with Mark Harris (bass), Dann Gillen (drums) and Chris Horvath (keys and guitar), take the opportunity to really cut loose, have fun, and create the biggest communal party in town.

The Logs' repertoire of high energy classics range from Led Zeppelin to the Jackson Five, Tom Petty, TLC, Aerosmith, Outkast, Steely Dan, Janet Jackson, Doobie Brothers, REM, and Earth Wind & Fire, all reinterpreted with that Venice touch, while clever transitions and unexpected medleys show off a wicked sense of humor. Songs you love! Songs you hate!! Mumbled lyrics!!!

Check out a headlining show in the Los Angeles / San Diego area, and dance to the entire history of pop music packed into one sweaty evening. Sign up for the email list and we'll let you know what's going on. You can also book them for your next corporate event or private party! Just contact us at pinemountainlogs@gmail.com . Then you too can tell all your friends, with an air of pride and elation normally reserved for the births of children and the winning of lotteries: I sawed the Logs!