Los Stellarians
with
April 18, 2020
9:00 pm
( Doors:

6:00 pm

)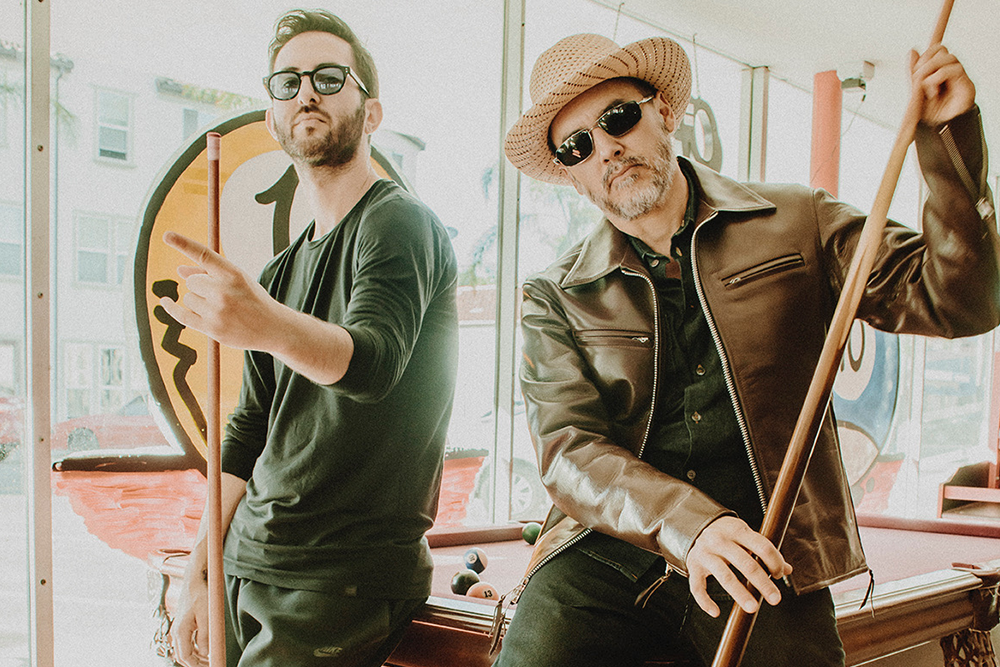 Additional Info
This is a General Admission ticket and does not guarantee seating. For table reservations please call 310.372.0035 or email ana@saintrocke.com.
Artists
Los Stellarians
Funk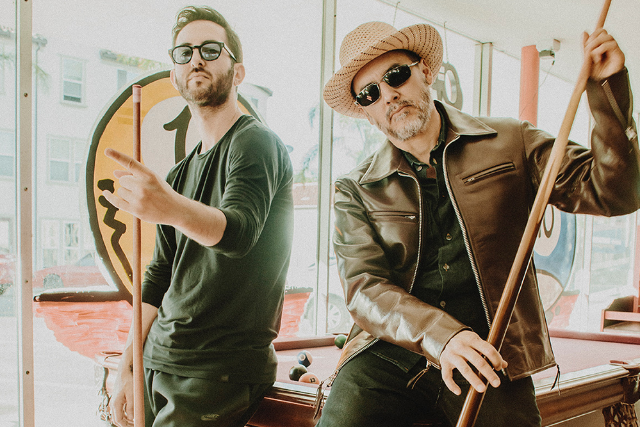 For their 3rd album- Rucaz N Rolaz- Los Stellarians (comprised of SA from 311 and Ryan Siegel of Party Pupils) decided to veer where they left off with their last album- The Mas Chingon- and instead go down a path that felt grittier than their previous two releases. Martinez says, "With the music that shapes lowrider culture there are so many flavors- you've got classic soul ballads of course but there's also electronic-freestyle elements, and harder funk in general, that have been present in Chicano rap since the 80's and beyond. Taking those elements and messing with tempos you can create a lot of layered textures over the course of an album. I think with Rucaz N Rolaz we've achieved that."
"Man, top to bottom Rucaz N Rolaz just feels right. Like when you have sex for the first time you're just like- when can I do that again? That new LS jam is that right there.
Know what I'm saying?"
~ Sancho Campos - singer of East LA band Troublemaking Greaserz
10 songs deep Rucaz N Rolaz is a nighttime walk through Chicano neighborhoods that once and yet still exist - the Westside's of San Antonio and Denver, Barelas in Albuquerque, Rose Hill in LA and the Southside of Omaha. Old 'hoods with patina and that are friendly with Jesus. Where in Summer men walk in wife-beaters that show off faded tattoos, wearing dark glasses and downing beer after beer. Where vintage Monte Carlo's and LTD's are customized.. Rucaz N Rolaz evokes a time and place of uniquely Chicano stories and lives lived.
"Aye, Los Stellarians are that band who play and sing their songs which, of course, you end up falling in love with and can't say no to. You feel like a damn fool for following and loving them because in the end they will leave you like all suave charmers do. But goddamn, you will spend your last dime on those pendejos!"
~ Fermina Fierro - leader of girl gang Las Ferminas
"Yo when I first discovered Los Stellarians it was like stumbling across the most bomb-ass lolo parked on a side street with the drivers window down and the keys left in the ignition.. BOMB!! ~ Brian Ling - Hollywood impresario, club owner and manager of bands Ed Sharpe & The Magnetic Zeros/ Bad Suns
Working class obsessions, vices - smoking, drinking - dreaming of money, mixing semen with bad chicas.. it's all there in this album. Says Siegel - "When I really got into the zone of crafting the building blocks to this record I got scared. I was afraid that at any minute Kid Frost or Cypress Hill would storm the studio and jack these beats. That's only happened one other time which was last album and so I knew that we had something that was straight fire again."
Combined with the tracks the album cover also encapsulates a subculture that is unique to Southern California. Chicano legend John Valadez painted a scene only he could imagine having been immersed in the culture from its inception. Says Martinez - "It was an honor to have a visual from John. I've been a fan of his art for awhile now and his vision took this record to another level."
From the opening tracks of TrippN and Zodiac (the latter coming across as Chronic era Dr. Dre) to the closing cuts of Want This and The Ballad of Benny Beltran (a poignant saga that could be told in any southern bordertown USA) Rucaz N Rolaz is a fitting piece to the catalog Los Stellarians is crafting together